Representing the Board of Directors:
Mr. Wes Bates, Class of 1970
Wes is CEO and chairman of the board of Stanley Steemer International. Wes has served on the Board for the last nine years and is the recipient of the Alumni Association's most prestigious recognition, the Class of 1914 Award, given to individuals who have served Wittenberg above and beyond what might be expected of any contributor to the college's welfare. He is currently chair of the Enrollment & Marketing Committee of the Board.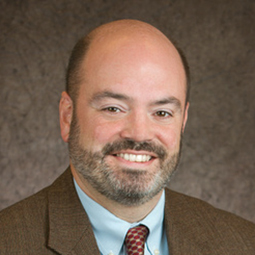 Rev. Jonathan Eilert, Class of 1993
A member of the Board since 2008, Jonathan officially became Board chair in May 2016. During his time on the Board, he has been a member of numerous committees, including Academic & Student Life, Lutheran Identity Task Force, Advancement & Alumni Relations, Finance & Investments, and Enrollment & Marketing. He is also currently serving on the University Planning Commission. The lead pastor at Prince of Peace Lutheran Church in Loveland, Ohio, Jonathan received his master of divinity from Trinity Lutheran Seminary in Columbus, Ohio. He will serve as chair of the presidential search committee.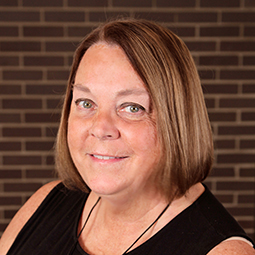 Ms. Alicia Sweet Hupp, Class of 1982
Alicia serves as CEO and president of the Springfield, Ohio-based Sweet Manufacturing Company. Active in the Springfield community, including serving on several area boards, Alicia has been recognized repeatedly for her work and commitment to her hometown. In 2013, she was inducted into the Junior Achievement Business Hall of Fame. She has most recently served as chair of the Advancement Committee of the Board and as a member of the Finance & Investment Committee of the Board.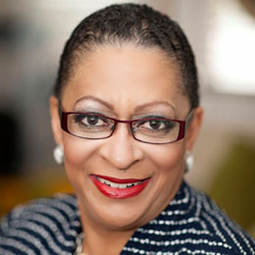 Ms. Janet Jackson, Class of 1975
President and CEO of United Way of Central Ohio for the last 13 years, Janet has recently announced her forthcoming retirement from the agency. The first woman and the first African American to lead the United Way of Central Ohio in its 80-year history, she was also the first woman elected Columbus City Attorney. In addition, Janet was the first African-American judge in Franklin County. Janet earned her law degree from George Washington University School of Law and previously served on the Wittenberg Board of Directors. She recently accepted the invitation to serve on the Board again with her term beginning July 1, 2016.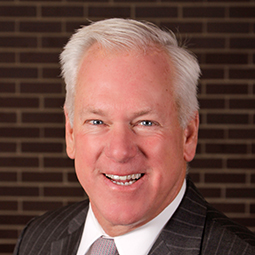 Mr. Doug Kentfield, Class of 1978
The managing director-divisional director for the Western Division of Morgan Stanley Smith Barney, Doug successfully merged Morgan Stanley and Smith Barney's wealth management organizations into a single culture and platform while simultaneously driving revenue and profitability gains. Doug earned his M.B.A. in marketing/finance from Drexel University. He has served on the Wittenberg Board of Directors since 2008 with additional service on the Audit & Compliance and Enrollment & Marketing Committees.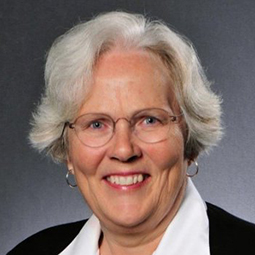 Ms. Ingrid Stafford, Class of 1975
The former chair of the Wittenberg Board from 2001-2005 and now an emerita board member, Ingrid serves as vice president for financial operations and treasurer at Northwestern University, a position she has held for more than three decades. In 2013, she became a member of the Church Council for the Evangelical Lutheran Church in America. Ingrid earned her M.A. in applied economics from the University of Michigan followed by her M.B.A. in finance, accounting, and non-profit management from the Kellogg School of Management at Northwestern. Ingrid has been involved with every presidential search in some capacity since her student days at Wittenberg.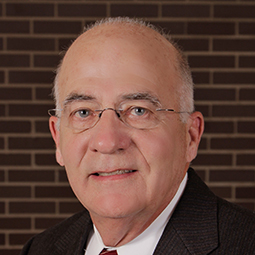 Dr. Alan Stewart, Class of 1969
A successful physician, Alan has been on the attending and consulting staff at Good Samaritan Hospital in Vincennes, Ind., for 30 years, while also working in private practice from 1976-2006. Alan received his M.D. from the University of Pennsylvania School of Medicine. He and his wife Pam, also an alumna, embody Wittenberg's motto, "Having Light We Pass It On To Others," which made them an easy choice for Wittenberg's prestigious Class of 1914 Award in 2010. Alan was just named to the Board, so his term began July 1.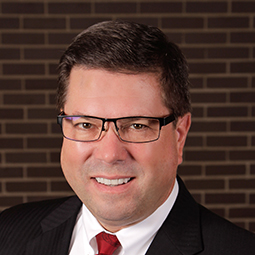 Mr. Martin "Marty" Uhle, Class of 1985
Marty is the Executive Director of the Pierstorf Memorial Fund, based out of Messiah Lutheran Church, Fairview Park, Ohio. The Pierstorf Fund has made $8 million in loans to more than $1,200 students since inception. Marty previously served as president and CEO of Vantage Financial Group in Cleveland, Ohio, and as president and COO of Heartland Payment Systems, Inc. He was recently named interim superintendent of the Cleveland Lutheran High School Association, as well. Marty received his M.B.A. from Baldwin Wallace College.
Representing Faculty: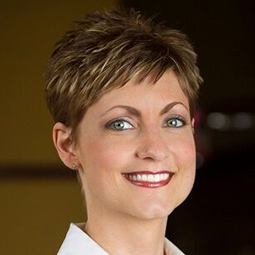 Dr. Stefne Broz, Associate Professor of Communication and Department Chair
Stefne teaches courses in public speaking, reasoning and communication, and communication theory, as well as several special topics courses, including health communication, intercultural communication, and nonverbal communication. In 2012, she received the Collegium Award for Excellence and Innovation in Teaching. Stefne earned her B.A. from Concordia College (Moorhead, Minn.), her M.A. from Wake Forest University (Winston-Salem, N.C)., and another M.A. from The Ohio State University, where she also earned her Ph.D.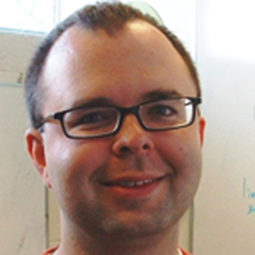 Dr. Adam E. Parker, Associate Professor of Mathematics and Department Chair
Adam joined the Wittenberg faculty in 2005. His thesis and main research interests are in algebraic geometry, specifically the moduli space of stable maps. However, he's also interested in topology, mathematics history of the last century, undergraduate research, and curriculum development.  He holds undergraduate degrees in mathematics and psychology from the University of Michigan and a Ph.D. in mathematics from the University of Texas at Austin. In 2014, Adam was one of only two recipients nationally to receive the George Pólya Award from the Mathematical Association of America.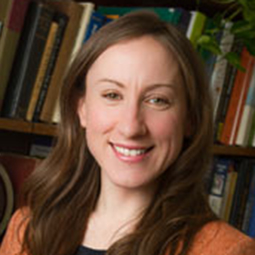 Dr. Nancy Woehrle, Assistant Professor of Psychology
Nancy strives to understand the neural underpinnings of human psychological capacities and is particularly interested in uncovering the mechanisms of mental illness. Nancy recently developed a novel mouse model of obsessive-compulsive disorder (OCD) that is highly predictive of the human condition and is therefore broadly useful in the study of OCD. Nancy received her B.A. in psychology from the University of Missouri, and her Ph.D. in neurobiology from the University of Chicago. She joined the faculty in 2012. Nancy also currently serves on the University Planning Commission.
Representing Staff: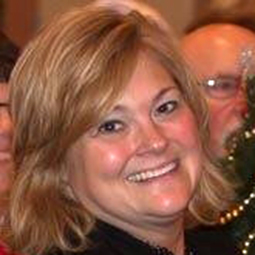 Ms. Denice Hoendorf, Class of 1991, Operations Manager, Office of Admission
Denice is the data and systems specialist for Wittenberg's Office of Admission. A lifelong Springfield resident, Denice grew up just blocks from campus. Her mother is a Wittenberg retiree, and Denice's two daughters are currently enrolled at Wittenberg (a junior and a freshman). Denice also serves on the newly established Staff Advisory Council.
Representing Students: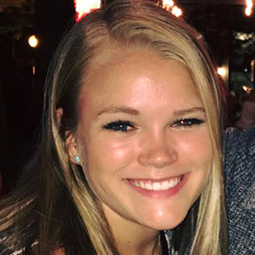 Ms. Ellen Martin, Class of 2017
At last spring's Honors Convocation, Ellen was named Alma Mater, an honor bestowed upon a junior woman on the basis of character and integrity, service to the community, concern for others and high standards of scholarship. It is a peer-nominated recognition. Ellen is an education major from New Albany, Ohio. On campus, she is a member of Delta Gamma sorority and a leader in several organizations, including Union Board and Panhellenic Council.
Representing Alumni:

Ms. A.S. Vikki Hooper, Class of 1978
​Vikki currently serves as president of the Alumni Board, the governing body of the Wittenberg University Alumni Association. Members of the Alumni Board regularly return to campus to interact with current students, highlight faculty excellence, foster alumni engagement, support fundraising, and partner with admission in encouraging prospective students to make Wittenberg their college choice. Vikki earned her MBA from the Wharton School of the University of Pennsylvania and is a certified professional development trainer working part-time at IBM.
Representing the Springfield Community: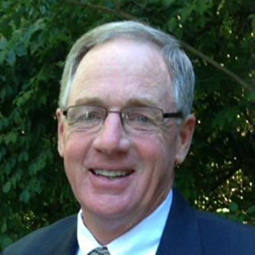 Mr. Alan Watson, Class of 1981, Parent & Volunteer Asst. Basketball Coach
Alan grew up in the area (Urbana, Ohio), played basketball for Wittenberg and enjoyed a successful career with GE prior to retiring and moving back to Springfield. He and his wife Lisa (daughter of the late Ken Dickerson, long-time Wittenberg administrator) have served as the Parents Executive Committee chairs, and Alan has been serving as a volunteer assistant basketball coach for the past several years. Alan remains active in community affairs and is heavily involved with programs at First Lutheran Church in downtown Springfield.