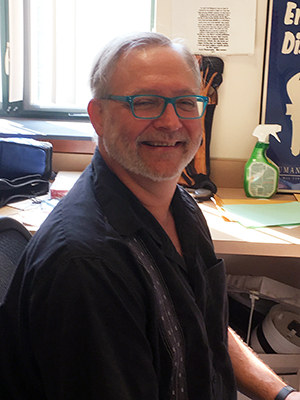 Emeritus Associate Professor of Languages
twilkerson@wittenberg.edu
Timothy L. Wilkerson taught a wide variety of subjects within French studies such as French literature, history, philosophy, and the fine arts in France.
His scholarly interests include 19th-century French novel, literary history, and the relationship between ideology, cultural identity, and poetry in Quebec as well as, more recently France's colonial history, especially in Algeria. His publications appear in 19th-Century French Studies, George Sand Studies, George Sand et l'écriture du roman, and Le Siècle de George Sand. He has also contributed to The Encyclopedia of Diderot & d'Alembert Collaborative Translation Project sponsored by the University of Michigan.
Wilkerson earned his B.A. at Indiana University, his M.A. at the University of Iowa, and his Ph.D. at the University of Minnesota in 1992, when he joined the Wittenberg faculty.