Opening the door for those interested in being an
archaeologist

, Whitney

Mihalik

, a teacher at Benedictine High School in Cleveland, will bring her passion for the subject into the classroom this fall.

Mihalik will launch an archaeology class during the fall semester at the all-male, Catholic, college-prep school located in the Cleveland, Ohio area. The school was founded in 1927 by Benedictine monks.

Mihalik, from Harrison, Ohio, graduated from Wittenberg in 2010 with majors in English and history. She developed her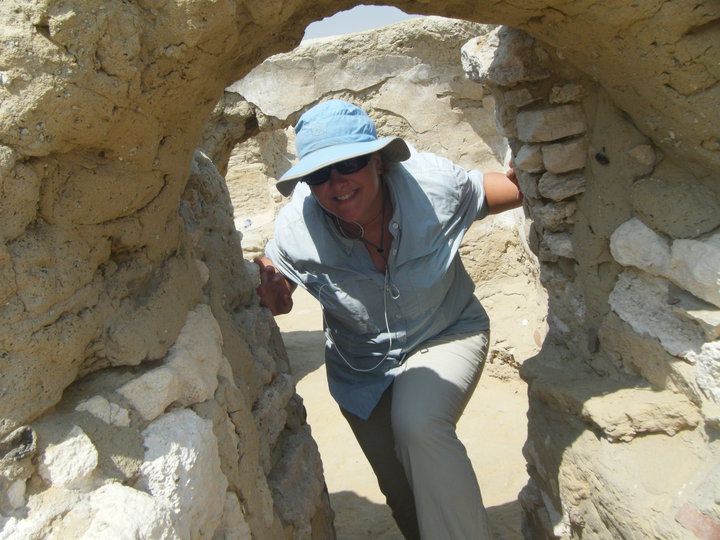 love of history and ancient history while attending Wittenberg and accompanying Darlene Brooks Hedstrom, professor of history and chair of the department and the director of archaeology at Wittenberg, on a dig in Egypt. 
"After declaring history as my major, I had my first class with Darlene. She just had this amazing way of teaching and showing history as this living thing that could change over time. Over the next two years, my professors encouraged me to try grad school instead of education because of my interest in history," said Mihalik, who did attend graduate school before settling into teaching at the high school level. She did her master's thesis on medieval Benedictine monks and feels right at home at her high school where she teaches AP United States history, AP European history, sophomore English and reading development.
"Last year I realized that although my school's social science department is very large; there is only one elective that is historical," Mihalik said. "I really wanted to offer our students a true history elective to show them that there are options in historical careers besides teaching. While I was playing with the idea, I was having discussions with my students about my two summers in Egypt with Darlene, and they seemed really engaged and interested, so I thought, why not teach a history course with archaeology at its core? I recently found out that there are many students signed up, so not only will it be offered, but it may be over capacity. I think the students are really intrigued by archaeology and are excited to be learning about parts of history and the world that haven't been covered in other classes."
At Wittenberg, Mihalik joined the history club and attended every history colloquium offered throughout her four years.
"In my sophomore year, I started looking at study-abroad options and was thinking about Scotland," Mihalik said. "Even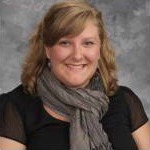 though Darlene was on sabbatical, she contacted me a couple times and mentioned bringing me and a few other students to Egypt with her on the dig. The five weeks we were there were physically and emotionally hard, but they were incredibly fulfilling as well. Those trips definitely had an incredible impact on my life and pushed me to make history the focus of my career."
Mihalik loves history and always wanted to be a history teacher. She fell in love with ancient, late antique history and medieval history. Her experiences at Wittenberg led her to two more years of studying in graduate school, and she is thrilled to be teaching archaeology.
"I'm really excited to bring this class to my school because Cleveland has a lot of opportunities for our students to consider archaeology as an actual career," she added. "Archaeology has changed drastically over the last century and there are really fascinating careers within the area that include technology, which is something my students are very interested in.
"Also, Cleveland is home to one of the best art museums in the country, the Cleveland Museum of Art, which has a vast collection of ancient and medieval artifacts. Cleveland also has the Museum of Natural History, which offers several opportunities for high school students in the realm of archaeology. Part of the archaeology class that I am developing will spend time looking at the different career paths that history and archaeology can lead to and what schools to consider for what interests each of my students have."