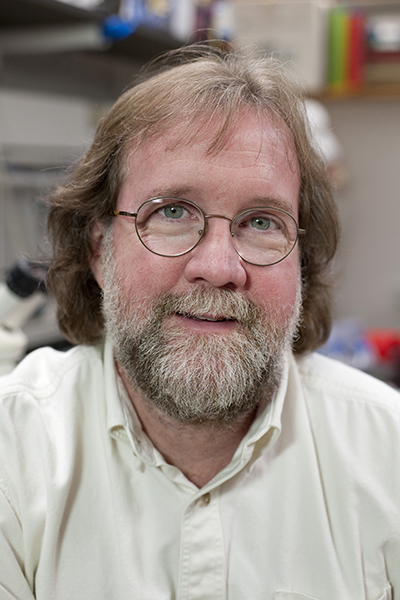 IBM Endowed Lecture in the Sciences
Speaker: Sean B. Carroll, biologist
Title: The Serengeti Rules
March 21, 2018, 4 p.m. Colloquium, Bayley Auditorium
March 21, 2018, 7:30 p.m., Lecture, Bayley Auditorium
All Wittenberg Series events are admission-free. Doors open 30 minutes prior to the beginning of each lecture or performance.
An award-winning scientist, writer, educator and executive film producer, Sean Carroll is vice president for science education at the Howard Hughes Medical Institute and the Allan Wilson Professor of Molecular Biology and Genetics at the University of Wisconsin–Madison in Madison, Wis.
An internationally recognized evolutionary biologist, Carroll has conducted extensive laboratory research focused on the genes that control animal body patterns and that play major roles in the evolution of animal diversity. In recognition of his scientific contributions, Carroll received the Benjamin Franklin Medal in Life Sciences, was elected to the National Academy of Sciences and the American Philosophical Society, is a Fellow of the American Academy of Arts and Sciences and the American Association for the Advancement of Science, and was elected an associate member of the European Molecular Biology Organization.
A prominent science communicator in print, on radio and on television, Carroll is the author of many books including Serengeti Rules: The Quest to Discover How Life Works and Why It Matters, Endless Forms Most Beautiful, Brave Genius, and Remarkable Creatures, which was a finalist for the National Book Award for nonfiction.
Carroll's knack for communicating complex ideas to the public in an entertaining and understandable manner is reflected in his monthly column in The New York Times and his service as a consulting producer for the PBS' television program NOVA.
For his educational contributions, Carroll has received the Stephen Jay Gould Prize for the advancement of the public understanding of evolution from the Society for the Study of Evolution, the Distinguished Service Award of the National Association of Biology Teachers, and the Viktor Hamburger Outstanding Educator Award from the Society for Developmental Biology.
He earned his B.A. in biology at Washington University in St. Louis, his Ph.D. in immunology at Tufts Medical School, and carried out his postdoctoral research at the University of Colorado-Boulder. Carroll lives in Chevy Chase, Md., with his wife, Jamie.