The Wittenberg Series is a selection of cultural activities annually presented by Wittenberg University.
Now in its 39th season, the Wittenberg Series is excited to sponsor several guest lectures and performances in 2023-24. All events are admission-free, and doors open 30 minutes prior to the beginning of each one. All facilities are accessible without climbing stairs. Audio-description services and interpreters will be provided with 72-hour notice prior to each event. Questions may be sent to Katie Warber at kwarber@wittenberg.edu.

2023-2024 Wittenberg Series Events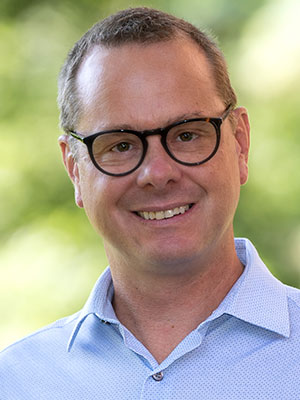 Opening Convocation
Brian Yontz, Wittenberg Provost and Professor of Education
10 a.m. Friday, August 25, 2023
Weaver Chapel
Brian Yontz, Ph.D., will kick off the 2023-24 Wittenberg Series as the featured speaker for the annual Opening Convocation. A faculty member at Wittenberg since 2006, Yontz will make a presentation titled "Belonging and Progress."
A Springfield native, Yontz earned the Alumni Association's Award for Distinguished Teaching in 2020, Wittenberg's Excellence in Community Service Award in 2019, and the Edith B. and Frank C. Matthies Award in 2018. Yontz serves as a member of the Board of Trustees for the Ohio Association of Colleges of Teacher Education (OACTE), and in 2015, he won the National Scholar Award from the Association of Independent Liberal Arts Colleges for Teacher Education for research focused on alternative pathways of teacher credentialing.
Faculty and administrators will take part in the traditional academic processional from Thomas Library to Weaver Chapel prior to the event.
---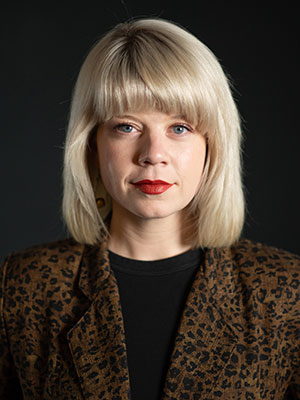 IBM Endowed Lecture in the Sciences
Britt Wray, Lead of the Chair's Special Initiative on Climate and Mental Health in the Department of Psychiatry and Behavioral Sciences, Stanford University School of Medicine
7 p.m. Monday, October 23, 2023
Bayley Auditorium, Barbara Deer Kuss Science Center
Britt Wray's research focuses on the mental health impacts of climate change on young people ("emerging adults") and frontline community members, as well as psychosocial resilience building, community-minded healing interventions, and public engagement for improved mental well-being and planetary health.
Wray holds a Ph.D. in science communication from the University of Copenhagen and is a journalist, speaker, and author of two books: Generation Dread: Finding Purpose in the Climate Crisis (Knopf 2022, and a finalist for the Governor General's Award), and Rise of the Necrofauna: The Science, Ethics and Risks of De-Extinction (Greystone Books 2017). She has hosted and produced several science radio programs, podcasts, and television programs for international broadcasters including the BBC and CBC, and is a TED speaker.
---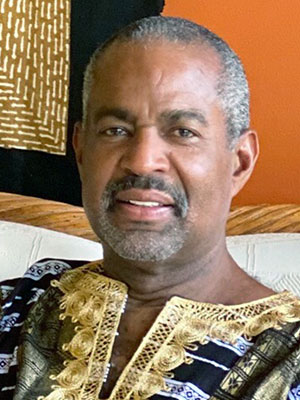 William A. Kinnison Endowed Lecture in History
Michael Gomez, Silver Professor of History and Middle Eastern and Islamic Studies at New York University
7 p.m. Thursday, November 16, 2023
Bayley Auditorium, Barbara Deer Kuss Science Center
In addition to his work as a professor, Michael Gomez is the director of NYU's Center for the Study of Africa and the African Diaspora (CSAAD), having served as the founding director of the Association for the Study of the Worldwide African Diaspora (ASWAD) from its inception in 2000 to 2007. He is also the founding editor of the Cambridge Studies on the African Diaspora (Cambridge University Press), and the general editor of its Cambridge History of the African Diaspora, a three-volume series scheduled for 2025. He has served as chair of the history departments at both NYU and Spelman College, and he was president of UNESCO's International Scientific Committee for the Slave Route Project from 2009 to 2011.
Gomez's most recent book, African Dominion: A New History of Empire in Early and Medieval West Africa (Princeton University Press, 2018), a comprehensive study of polity and religion during the region's most iconic moment, was awarded the 2019 African Studies Association's Book Prize (formerly known as the Herskovits Book Award), and the 2019 American Historical Association's Martin A. Klein Prize in African History.
---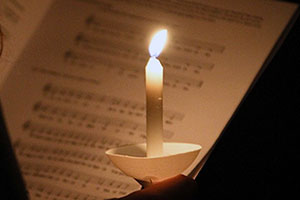 Lessons and Carols for Advent & Christmas
7:30 p.m. Friday, December 8, 2023
Music begins at 7 p.m.
Weaver Chapel
Offering a time of music and reflection as the Advent season unfolds, this service concludes with a candlelit singing of "Silent Night." Wittenberg's music ensembles will perform.
---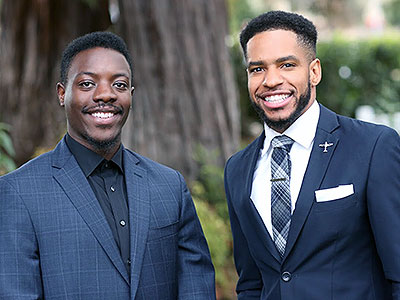 Martin Luther King Jr. Convocation
Karlos L. Marshall '13 and Moses B. Mbeseha '13, co-founders of The Conscious Connect
11 a.m. Monday, January 15, 2024
Weaver Chapel
Karlos Marshall and Moses Mbeseha are internationally award-winning social entrepreneurs at the intersections of community development, literacy outreach, and public health. As co-founders of The Conscious Connect CDC, the pair has established a blueprint to end urban book deserts by working with barbershops, beauty salons, schools, and community organizations. They have been named to Forbes' "30 Under 30," are United States Library of Congress Literacy Awards honorees, recipients of the Global Early Childhood Innovation Prize Top Idea by OpenIDEO, and the 2020 Wittenberg Alumni of the Year. The nonprofit leaders have also transformed vacant lots into vibrant neighborhood pocket parks and green spaces to promote healthy communities. Additional efforts of the organization include the My Brothers' Keeper (MBK) Springfield mentoring program, small business support services, and fair housing initiatives.
Born and raised in Springfield, Marshall also serves as the inaugural chief diversity officer of the Dayton Metro Library. In this role, he spearheads equity, diversity, and inclusion strategies for the 17-branch system serving more than 250,000 patrons across Montgomery County. Mbeseha hails from State College, Pennsylvania, by way of Buea, Cameroon. He has a passion for social policy, economics, and public health, which is demonstrated through his efforts as the founding director for Health Equity Programs for the University of Dayton's Fitz Center for Leadership in Community.
---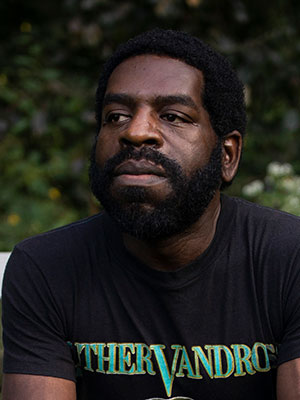 Allen J. Koppenhaver Literary Lecture
Hanif Abdurraqib, poet, essayist, and cultural critic from Columbus, Ohio
7 p.m. Monday, February 19, 2024
Bayley Auditorium, Barbara Deer Kuss Science Center
Hanif Abdurraqib is an award-winning poet, essayist, and cultural critic from Columbus, Ohio. His newest release, A Little Devil In America (Random House, 2021) was a winner of the Andrew Carnegie Medal and the Gordon Burn Prize. In 2021, Abdurraqib was named a MacArthur Fellow.
His first collection of essays, They Can't Kill Us Until They Kill Us (2017), was named a book of the year by Esquire, NPR, Oprah Magazine, and The Chicago Tribune, among others. Go Ahead In The Rain: Notes To A Tribe Called Quest (2019) was a New York Times Bestseller, a finalist for the Kirkus Prize, and was long listed for the National Book Award.
---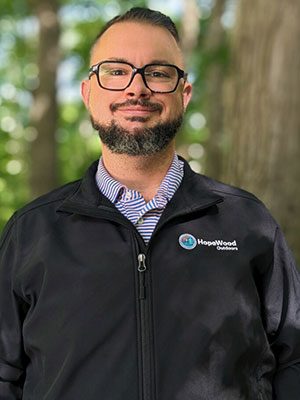 Sauer Symposium
Pastor Drew Tucker, executive director of Hopewood Outdoors Lutheran Camps
7 p.m. Thursday, March 14, 2024
Weaver Chapel
The Rev. Andrew Tucker accepted the call to serve as executive director of Hopewood Outdoors Lutheran Campus in May 2023. Prior to that, Tucker served as the University Pastor and Director of the Center for Faith and Learning at Capital University. As an avid teacher and learner, he has taught part time at the university, while also serving as a curriculum contributor to both the ELCA and Generation NOW Disciples. Tucker also published 4D Formation: Exploring Vocation in Community, a book that helps readers embrace their God-given callings.
A native of Orrville, Ohio,Tucker led the HopeWood summer staff through their theological training during staff training; he grew up camping at current and former HopeWood sites, each of which were integral parts in his call to ministry.
---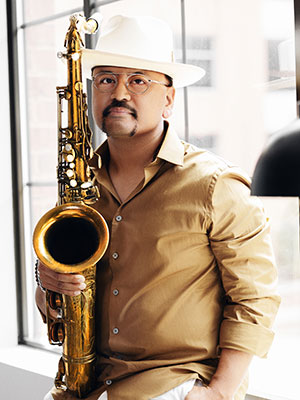 Musician-in-Residence & Performance
Tribe for Jazz with Saxophonist Jon Irabagon
7 p.m. Monday, March 18, 2024
Weaver Chapel
Tribe for Jazz is a non-profit organization with a mission to preserve the legacy and advance the future of jazz through visual storytelling, live & virtual performances, education, and community engagement.
According to information on the organization's website: "Our vision is to advance the future of Jazz for generations by producing content, events and activities that transform, educate and lead to purposeful actions and impactful conversations surrounding the preservation of the genre. Our culture is one of collaboration, diversity and inclusion. We assemble teams of seasoned entrepreneurs aligned with our ideals of producing the highest level of content that inspires, elevates and educates global audiences. We are passionate about telling stories that reveal humanity, encourage self reflection and dialogue and inspire new jazz fans to explore the transformative power of the genre while reigniting lifelong fans."
---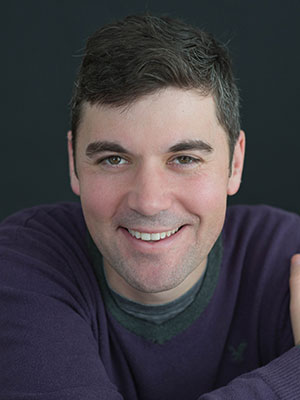 Leventhal Family Lecture
Eli Saslow, Writer At-Large for The New York Times
7 p.m. Tuesday, April 9, 2024
Bayley Auditorium, Barbara Deer Kuss Science Center
Eli Saslow is the winner of two George Polk Awards, a PENLiterary Award, a James Beard Award, and other honors. In February 2023, Saslow joined The New York Times as a staff writer and has twice won the Pulitzer Prize: first in 2014 for Explanatory Reporting for a yearlong series about America's food stamp program for the Washington Post, later collected into the book American Hunger; and in 2023 for Features for his coverage of people struggling with the pandemic, homelessness, addiction, and inequality. Saslow was also a three-time finalist for the Pulitzer Prize in Feature Writing.
Saslow was a longtime staff writer for the Washington Post, where he was initially a sportswriter. He covered the 2008 presidential campaign, as well as President Obama's life in the White House. Four of his stories have been anthologized in Best American Sportswriting, and he was a contributor to ESPN The Magazine. His first book, Ten Letters: The Stories Americans Tell Their President, is also concerned with untold American stories, as well as the complex ways we understand our leaders.
Wittenberg Series Archives
Click here to see complete history of all Wittenberg Series performers/speakers since the program's inception in 1982. Updates related to events since 2019 are coming soon.