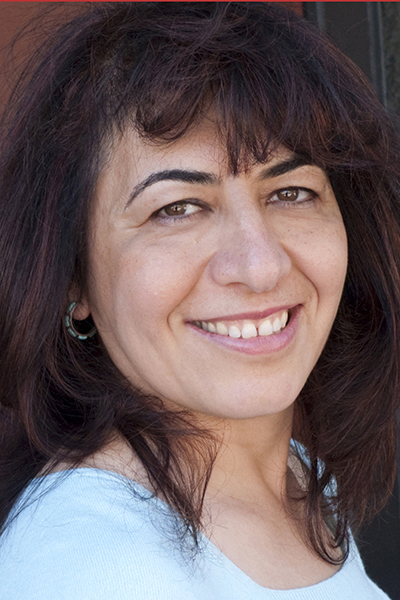 Allen J. Koppenhaver Literary Lecture
Speaker: Dunya Mikhail, Poet and Arab American Book Award-Winner
Nov. 14, 2017, 4:30 p.m., Colloquium, Bayley Auditorium
Nov. 14, 2017, 7:30 p.m., Bayley Auditorium
Dunya Mikhail, born in Iraq in 1965, was forced to flee in the wake of the first Gulf War when her writings attracted the attention of Saddam Hussein's government.
Her book The War Works Hard (New Directions, 2005) was shortlisted for the Griffin Prize and named one of "Twenty-Five Books to Remember from 2005" by the New York Public Library. She is the author of The Iraqi Nights (New Directions, 2014) and Diary of A Wave Outside the Sea (New Directions, 2009), which won the 2010 Arab American Book Award.
Renowned for her subversive, innovative and satirical poetry, Mikhail was honored with the United Nations Human Rights Award for Freedom of Writing in 2001 and a Kresge Artist Fellowship in 2013, among other distinctions.
Mikhail speaks about her experiences growing up in a war-torn country, sleeping on the roof of her family's home during the sweltering summers until the air raid sirens sounded, and losing her father, not to violence but to the lack of adequate medical care.
Mikhail writes in Arabic, Aramaic and English and her work is translated in English by Elizabeth Winslow and Kareem James Abu-Zeid. Her poetry is translated into Italian by Elena Chiti. Mikhail currently lives in Michigan and works as an Arabic lecturer for Oakland University.