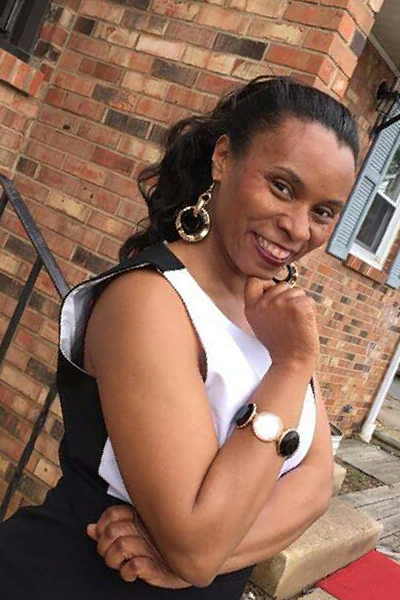 Martin Luther King Jr. Convocation
Speaker: Bernadette Evans '89
Title: "Assignment of Fire"
Jan. 15, 2017, 11:15 a.m., Weaver Chapel
Jan. 15, 2017, 3:30 p.m., Q & A, 105 Shouvlin
All Wittenberg Series events are admission-free. Doors open 30 minutes prior to the beginning of each lecture or performance.
Born and raised in Cleveland, Ohio, Bernadette Evans, Wittenberg class of 1989, is the co-founder of The Math King LLC, an in-home tutoring service, and the Above the Rim Basketball league, serving more than 300 at-risk youth inside the 6th district in Wilmington, Del. She holds a master's degree in theological studies from Harvard Divinity School.
Currently a contributor to the Public Policy and Research Institute Think Tank, Evans writes articles on criminal justice reform and does public speaking engagements addressing her work in Wilmington. She has also served as a speechwriter for Wilmington Mayor Kevin Kelley and written public policy on interfacing city government with local faith-based communities.
Evans served from 2015-2016 as an active board member for the Violence Reduction Network at the request of Delaware State Department of Justice Prosecuting Attorney Dan Logan. As a member of this group, she worked with local law enforcement agencies to create strategies and programs to improve relations with youths. Events were created to assist in fostering positive interactions between youth and police in order to change community dynamics for the long term.
An African-American political science major who didn't always have a positive opinion of police, Evans is currently working on her first book on improving relations between police and the African-American community at the local levels utilizing personal lessons learned from her work in Wilmington. Reconciliation in Blue is about how her attitude was transformed by her work with Cpl. Daniel Vignola and other members of a now disbanded community-oriented policing unit in Wilmington. In cooperation with police, residents and political figures, she coordinated events to create greater positive engagement between members of the police force and Wilmington residents.
To Evans, voices raised against community violence are like voices raised in Civil Rights protests: Both speak out against violent oppression of the black community. As she wrote so powerfully on delawareonline.com: "We didn't stay silent with the hopes that Jim Crow would end. We can't stay silent in the face of internal annihilation."