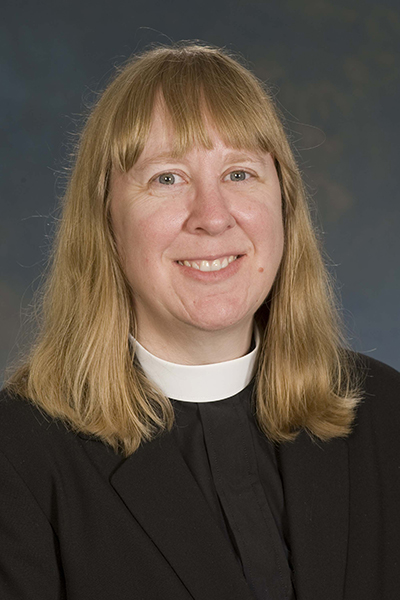 Kenneth H. Sauer Luther Symposium
Speaker: Joy A. Schroeder, Luther Theologian, Professor of Religion and Bergener Chair in Theology and Religion at Capital University and Trinity Lutheran Seminary
Title: "Neither safe nor right to go against conscience:" Martin Luther and Argula von Grumbach on freedom of conscience
Oct. 25, 2017, 3:30 p.m. – Q & A, Weaver Chapel
Oct. 25, 2017, 7:30 p.m., Bayley Auditorium, Barbara Deer Kuss Science Center
All Wittenberg Series events are admission-free. Doors open 30 minutes prior to the beginning of each lecture or performance.
Joy A. Schroeder, professor of religion, holds the Bergener Chair in theology and religion, a joint appointment at Capital University and Trinity Lutheran Seminary, both located in the Columbus, Ohio, area. She is a prolific scholar and lecturer working in the areas of feminism in medieval thought and Old Testament studies.
An Evangelical Lutheran Church of America (ELCA) pastor, Schroeder is an expert in medieval and Reformation history, the history of biblical interpretation and the history of women in the church. She regularly speaks to congregations and at continuing education events for clergy throughout the country.
Schroeder, who received her master of divinity degree from Princeton Theological Seminary and her Ph.D. in theology from the University of Notre Dame, is the author of Deborah's Daughters: Gender Politics and Biblical Interpretation (Oxford University Press, 2014), Dinah's Lament: The Biblical Legacy of Sexual Violence in Christian Interpretation (Fortress, 2007), two volumes in the Eerdmans Bible in Medieval Tradition translation series, The Book of Genesis (2015) and The Book of Jeremiah (2017), as well as numerous articles on church history and theology.
Named the inaugural recipient of Capital University's Faculty Scholar Award, which represents the third pillar of recognition that a faculty member has reached an advanced level of achievement and contribution to the university, Schroeder has amassed a collection of scholarly articles, critical book reviews and denominational publications that translate and interpret church history – and particularly the history of women – into important insights that inform both historical and contemporary understanding. Above all, she challenges her students by setting the same high expectations in the classroom that she has realized with her own scholarship.