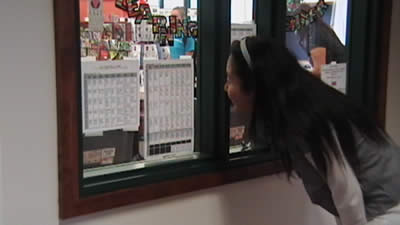 The first step is to check out our tutor schedule on our window...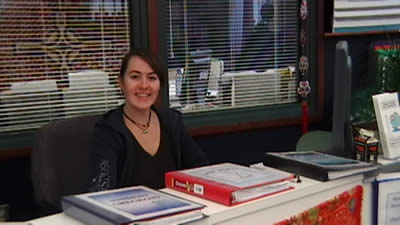 When you come in, the person at the front desk can direct you to whatever services you'd like to use.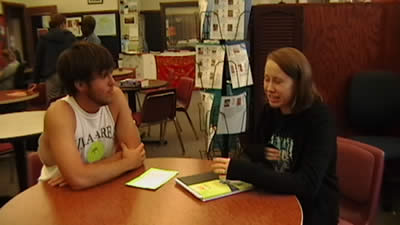 Over 30 language tutors work in the FLLC. If you are taking a language class, you will have specific assignments to work on with these advanced language students, including interviews and written assignments.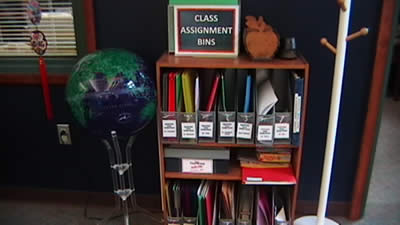 Your professor may have left directions for you in the Class Assignment Bins to the right of the front desk.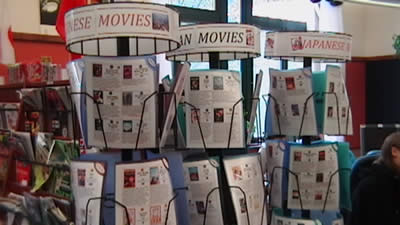 Our movies are all listed with pictures and synopses.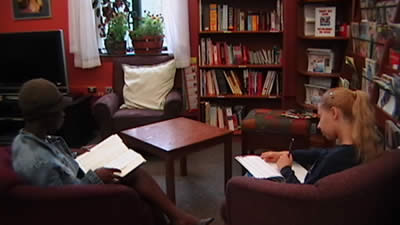 Not only is our reading corner comfortable, we have magazines, books, comic books, children's books, newspapers, dictionaries and textbooks to help with your language study, or just for fun.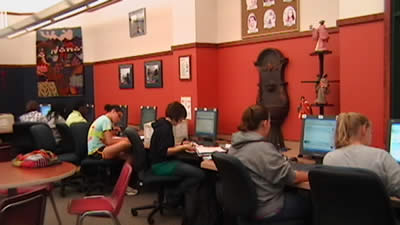 Many students use our language software. Others come in to work online, or to prepare assignments. Click on the picture for a link to our software programs.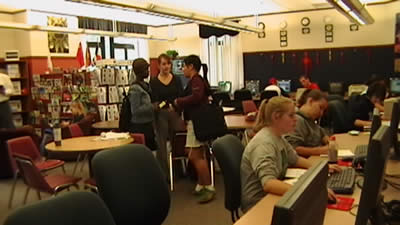 Finally, many students enjoy the FLLC as a not-too-quiet place to study or to meet up with friends in-between classes. We hope to see you there, too!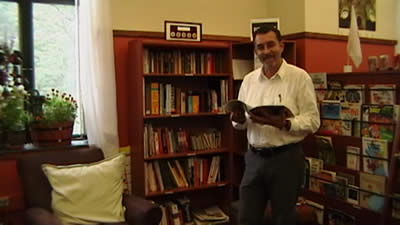 Our magazines and reference books cover a wide variety of interests. Click on the picture for a link to our magazine page.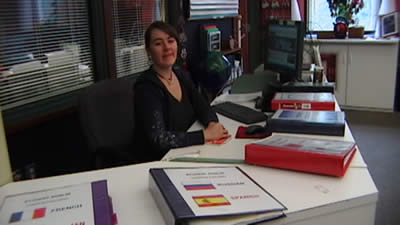 If you're coming for a class, you'll want to sign-in in the appropriate binder.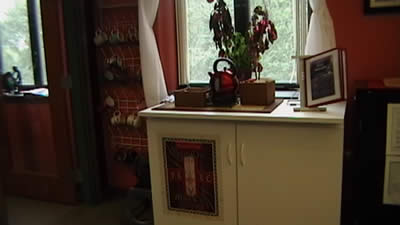 Bring a mug and join our "Mug Club"! Tea is free!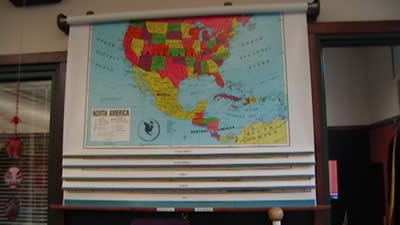 Above the class assignment bins, we have five pull-down maps covering every region of the world.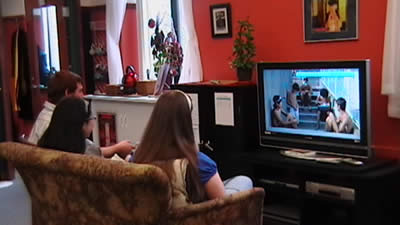 You can watch them on the large screen TV or on a computer.