A five-year student success implementation project tied with Wittenberg's Strategic Plan implementation, Move The Needle focuses on transforming the student experience through campus-wide partnerships and initiatives that allow all students to thrive.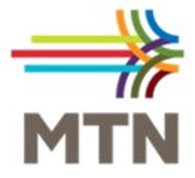 The project is structured around Module Teams, each with co-chairs of faculty and staff. Each team then works over a period of 12 to 18 months developing and implementing campus-wide initiatives. The Move The Needle project is being led by Casey Gill, Vice President for Student Development, and Jon Duraj '09, Assistant Vice President for Student Development.
Move The Needle has engaged more than 40 faculty and staff from more than 28 departments across campus. The four Module Teams are listed below along with their respective membership. Should any member of our community wish to serve on one or more of these teams, please email Jon Duraj at jduraj@wittenberg.edu.
Business of Being a Student (BoBaS)
Noah Lamb, Co-Chair, Assistant Vice President for Finance & Administration​
Adam Parker, Co-Chair, Chair of Mathematics & Computer Science​
Billy Davis, Associate Professor, Psychology​
Trevor Hoberty '20, Business Analyst​
Gwen Owen, Associate Dean of Students and Director of Residence Life​
Candice Santell, CIO​
Joi Garett Scales, Assistant Dean for Diversity, Inclusion, and Belonging, and Director of the William A. McClain Center for Diversity
Michele Williams, Registrar​
Kelsey Ellis '12, Director, Admission
Academic Advising
Grace Sever '13, Co-Chair, Senior Director of Academic Services​
Mike Mattison, Co-Chair, Professor of English & Writing Center Director​
Matt Croci '96, Head Men's Basketball Coach​
Scott Dooley, Professor of Art​
Bronwen Gainsford, Head Women's Field Hockey Coach​
Jenn Ramage '00, Associate Director, Admission​
John Thistlethwaite, Associate Professor, Health & Sport Studies, Director, Health Science​
Jenna Unterseher, Associate Registrar​
Heather Wright, Associate Professor, Political Science, Director, Women's Studies​
Student Engagement
Jen Parsons '94, Co-Chair, Associate Professor of Health & Sport Studies​
Drew Sawyer, Co-Chair, Senior Associate Director of Student Success​
Sally Brannan, Professor, Education​
Kristina Bryant, Associate Director of Residence Life​
Kristen Cline, Professor, Chemistry, Director, General Education​
Jade Jones, Director of Student Involvement​
Darrin Keesing, Assistant Professor, Theater & Dance​
Nathan Matthews '19, Head Men's Volleyball Coach​
Katie Robinson, Head Women's Soccer Coach, Senior Women's Administrator​
Rachel Scherzer, Assistant Director, Susan Hirt-Hagen Center for Civic & Urban Engagement​
Matt West, Director of Student Counseling​
Rachel Wilson, Associate Professor, Business​
Career Development
Ross Jackson, Co-Chair, Assistant Professor of Business​
Stefne Broz, Associate Professors, Communication & Digital Media​
Kim Creasap, Director, Susan-Hirt Hagen Center for Civic and Urban Engagement​Holly Gersbacher '03, Director, Alumni Engagement ​
Andrew Graff, Associate Professor, English, Director, Creative Writing​
Jay Owen, Head Men's Lacrosse Coach​
Tracy Paschke-Johannes, Matevia Endowed University Pastor​
Richard Phillips, Associate Professor, Biology & Environmental Science​
Travis Proctor, Assistant Professor, Religion, Director, Pre-Modern/Ancient World