Strategic Planning 2003-2005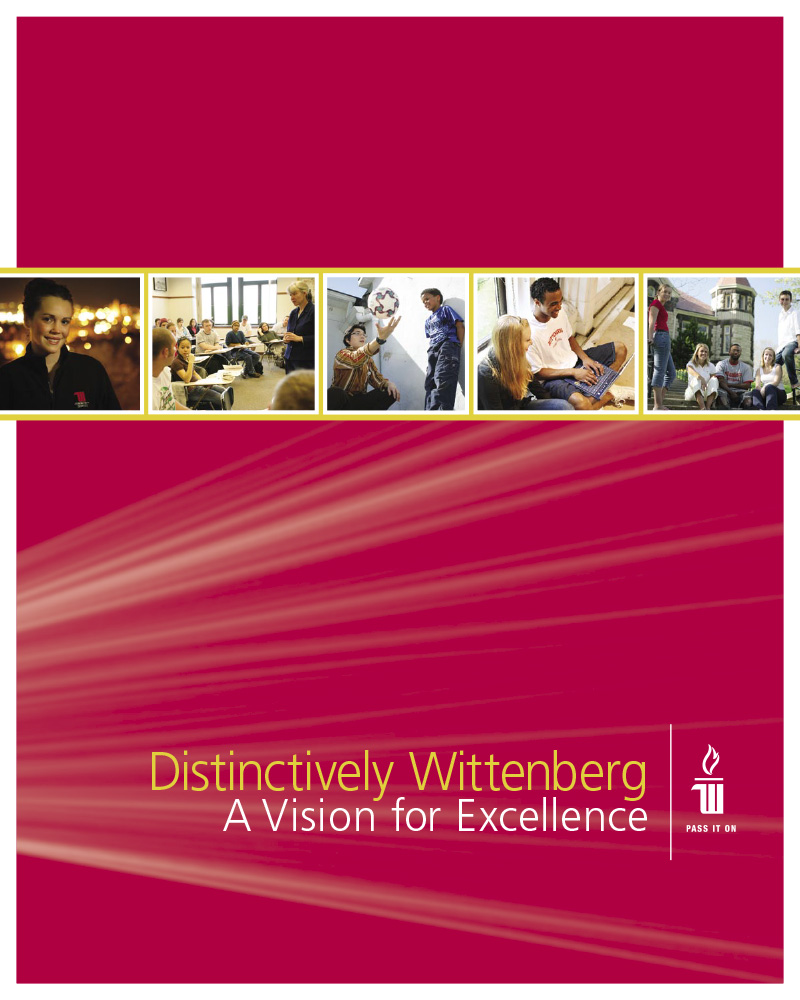 A strategic planning process commenced in the spring of 2003 during the tenure of President Baird Tipson. President Tipson initiated the process to develop a replacement for the 1997 Strategic Plan.
The newly convened Strategic Planning Commission was charged to "define the ideal future for Wittenberg University and identify the strategies and objectives required to achieve that future," aiming for a Wittenberg that is "highly attractive to our preferred students, highly effective in accomplishing its mission, financially strong and sustainable, important and attractive to donors," and possessing "an outstanding and unique reputation."
A total of 11 working groups were created to address specific topics of importance to the future of Wittenberg. By early spring, the plan began to take shape, with the major initiatives re-organized around six themes: academic programs, facilities, the Wittenberg community, stable enrollment, student success, and operations. Additional task groups were appointed and convened to begin developing action plans around these themes.
In fall of 2004, under the leadership of Interim President Bill Steinbrink, a committee was charged to streamline the university's mission statement and to affirm the core values of the university. With the arrival of a new president, the importance of the strategic plan was confirmed.
In fall of 2005, President Mark Erickson convened and charged the Strategic Plan Advisory Committee to refine the strategic plan, taking into consideration the need to identify no more than 15 priorities and to address the realities of the time.
The goals and objectives contained in the document to the right represent the work of more than 100 individuals who contributed to the 2005 plan over several years.
---
Strategic Planning 2016-17
In 2016 and 2017, Wittenberg once again re-imagined its future, this time with the help of the University Planning Commission. With a commitment to collaboration and the engagement of all constituency groups, the new strategic planning process will once again position Wittenberg for continued success as it seeks to advance its mission.
Renewing the Promise: Wittenberg 2022 sought to propel the college to new heights of excellence. It was created in collaboration with the campus and extended community and led by the University Planning Commission (UPC). In addition to mapping a distinctive path for Wittenberg's continued success, this strategic planning process focused on the most promising initiatives and areas of development that align with Wittenberg's vision, mission, and our historical moment.