Seven Wittenberg University greats have been selected for induction into the school's Athletics Hall of Honor, in addition to an alumnus who will be honored with a Lifetime Achievement Award and three "Teams of Distinction."
Stephanie Boardman '10, Bill Brown '73, Ron Cunningham '96, Abi Gerstle '03, Tristan Murray '07, Chris Postler '94, and Denny Yontz '71 will officially join more than 250 other Wittenberg greats who have previously been inducted into the university's Athletics Hall of Honor. In addition, Tim Kremchek '81 becomes the seventh recipient of the Athletics Hall of Honor Lifetime Achievement Award, and for the first time ever, the committee opened hall membership to "Teams of Distinction," starting with 1961 men's basketball, 1962 football, and 1963 men's basketball.
Plans are underway to celebrate the members of the Athletics Hall of Honor Class of 2021 with a formal induction ceremony and banquet scheduled for the weekend of September 30-October 2, 2022.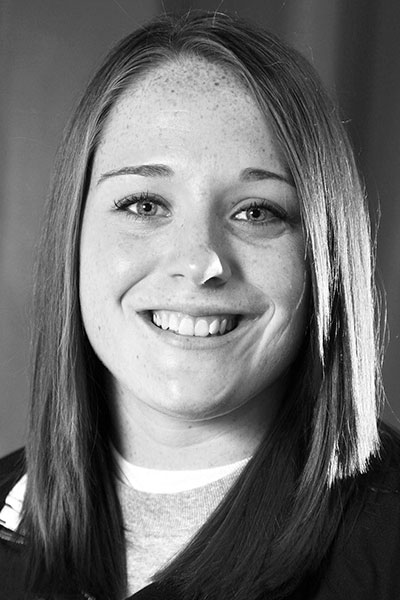 Stephanie Boardman is one of the finest post players in Wittenberg women's basketball history. A four-year letterwinner, Boardman earned the team's Most Improved Player award as a sophomore and Most Outstanding Player awards following her record-breaking junior and senior seasons. Her North Coast Athletic Conference (NCAC) honors followed a similar trajectory, with a second-team award in 2008 followed by first-team awards in 2009 and 2010 as she led the Tigers in scoring and rebounding both years. As a senior, Boardman averaged a program-record 17.0 points per game as she led the Tigers to an NCAC regular season title, and she was further recognized with NCAC Player of the Year, first-team All-Great Lakes Region, and Honorable Mention Academic All-America honors. Boardman ranks fourth in program history with 1,176 career points, and her career scoring average of 12.4 ranks second. A native of Cincinnati, Ohio, Boardman currently resides in Harrison, Ohio.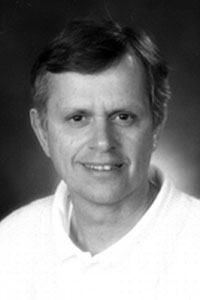 Bill Brown was a member of the Tiger men's basketball team as a student, but he made his mark as a coach two decades later. From 1993 to 2016, Brown set a new program standard for total wins as he guided the Tigers to a record of 483-167, good for an outstanding .743 winning percentage. Along the way, Wittenberg won seven NCAC regular season titles and four NCAC Tournament titles, and Brown was named NCAC Coach of the Year five times. Under Brown's guidance, Wittenberg advanced to the NCAA Division III Tournament 12 times, reaching the Elite Eight four times and the Final Four twice, highlighted by a national runner-up finish in 2006. Including one season at Wooster and five at Kenyon, Brown's all-time record as a head coach is 543-266, and he was inducted into the Ohio Basketball Hall of Fame in 2018. A native of West Liberty, Ohio, Brown currently resides in Westfield, Ind.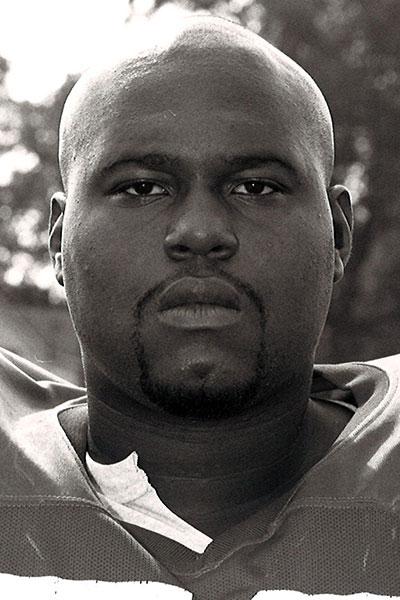 Ron Cunningham is another in a long line of outstanding offensive lineman in Wittenberg football history. A three-year starter at the all-important tackle position, Cunningham helped clear the way for Tiger teams that ranked sixth (1994) and second (1995) in total offense per game in program history. Those teams both averaged more than 440 yards per game, with the 1995 squad going for 308.3 rushing yards per game, also good for second in program history. During Cunningham's collegiate career, Wittenberg posted a four-year record of 35-5-1 and won a pair of NCAC titles. He earned three All-NCAC awards, including a pair of first-team designations, and he was selected All-America by three different awarding organizations following his senior season. Cunningham was later selected to the NCAC's All-Decade Team in 2004. A native of Columbus, Ohio, Cunningham currently resides in Westerville, Ohio.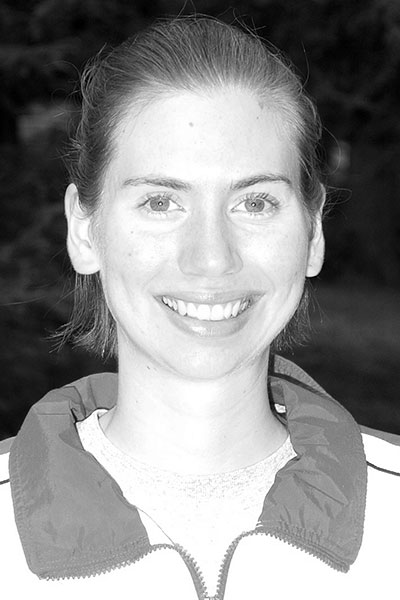 Abi Gerstle is one of the most accomplished distance runners in Wittenberg history after excelling in both cross country and track and field. Gerstle posted three of the top four 5K race times in Wittenberg women's cross country history, and she posted a trio of All-NCAC performances in the conference championships by placing third in 2000 and winning back-to-back NCAC titles in 2001 and 2002. Gerstle placed in the top 10 in the NCAA Division III Great Lakes Regional meet and advanced to the NCAA Division III National Championships three straight years. On the track, Gerstle still holds three school records, as a member of the indoor distance medley relay, and in the outdoor 1500-meter run and 3000-meter steeplechase. Gerstle won five All-NCAC awards in track (two indoor and three outdoor), and she was named Team MVP in 2001, in addition to competing in the NCAA Division III Outdoor Championships in the 1500-meter run in 2001. A native of Kettering, Ohio, Gerstle currently resides in Springfield.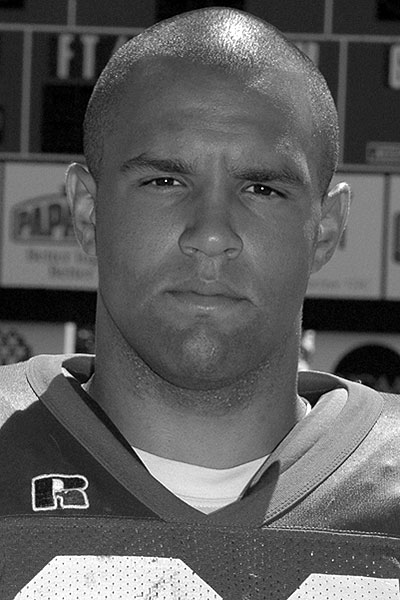 Tristan Murray was a record-setting running back for the Tiger football team. A three-year letterwinner after transferring to Wittenberg from Brown University, Murray ranks second in career rushing attempts (728), rushing yards (4,081), and rushing touchdowns (51), and he ranks first in career rushing yards per game (131.6 yards) and 100-yard rushing games (24). Murray was a first-team All-NCAC selection and Team MVP following each of his three seasons in the Red & White. In addition, Murray picked up two All-Great Lakes Region awards, All-America awards from two different awarding organizations in 2006, and the NCAC's Mike Gregory Award-winner in 2006, given to the league's Offensive Player of the Year. A native of New Carlisle, Ohio, Murray currently resides in Troy, Ohio.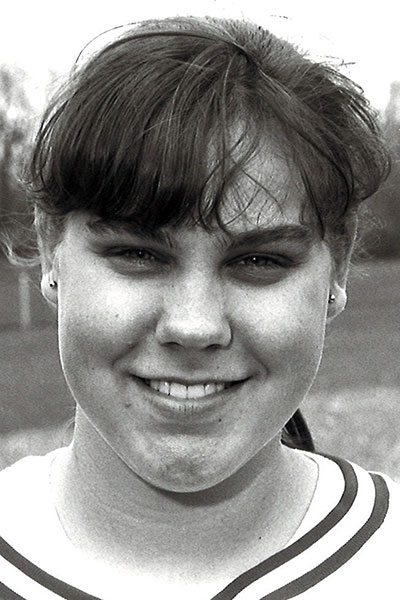 Chris Postler is among the best hitters in the history of Wittenberg softball. Postler holds the school records for batting average in a season (.547 in 1994) and a career (.473), and she ranks among the leaders for runs batted in, doubles, triples, and home runs in a season and career. After starting her career by earning the team's Most Improved Award in 1991, Postler served as a team captain as a senior, and she picked up a pair of Team MVP awards in 1992 and 1994. A third baseman, Postler capped her career by earning All-Central Region honors in 1993 and 1994 and third-team All-America honors in 1994. A native of Rochester, NY, Postler currently resides in Fairport, NY.
Denny Yontz was a standout defensive lineman for the Tiger football team. He earned three letters while playing for some of the best teams in the program history, including the national championship 1969 team. The Tigers posted a sparkling four-year record of 33-4 overall and 15-3 in the OAC during Yontz's collegiate career, and Wittenberg league titles in his junior and senior seasons. Yontz earned a pair of All-OAC awards, including a first-team designation in 1970, and he also picked up Honorable Mention All-America from the Associated Press and second-team Lutheran Brotherhood All-America honors as a senior. A native of Louisville, Ohio, Yontz currently resides in Fort Wayne, Ind.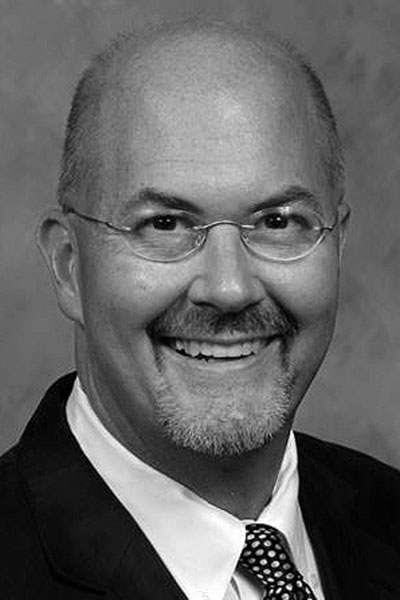 Tim Kremchek arrived at Wittenberg with dreams of becoming a professional baseball player. Four years later, he was on a path to becoming one of the most accomplished orthopaedic surgeons in the United States. In the years since, Kremchek has played a central role in the care and rehabilitation of hundreds of Tiger student-athletes.
Kremchek took over as the Medical Director and Chief Orthopedic Surgeon for the Cincinnati Reds, as well as all the Major League Baseball team's minor league affiliates, in 1996. That same year he became a founding member of Beacon Orthopaedics, a private practice that now has offices throughout Southwest Ohio. In addition to serving as team physician for his alma mater, Kremchek also serves as a team physician or medical director for numerous colleges and high schools in the Cincinnati area. A native of Cincinnati, Ohio, Kremchek currently resides in Indian Hill, Ohio.
Finally, the Athletics Hall of Honor is welcoming its first "Teams of Distinction" as part of the Class of 2021.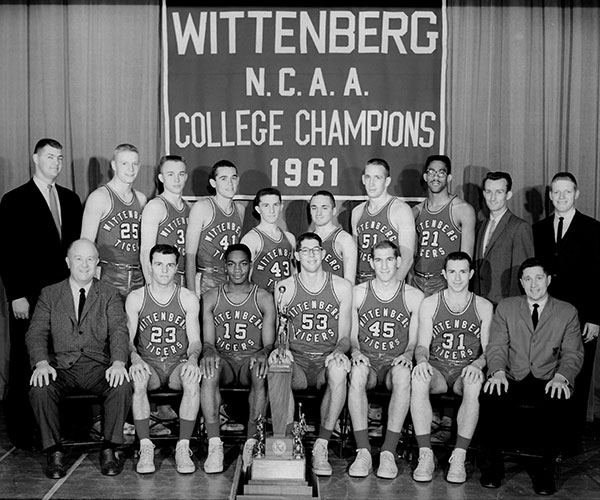 Wittenberg won its first-ever national championship in 1961 as the Tigers captured the NCAA College Division men's basketball title. Coached by the legendary Ray Mears, Wittenberg lost four times (Louisville, Kentucky Wesleyan, Ohio University, and Dayton) in the first 13 games of the season before catching fire en route to OAC regular season and tournament titles. The season culminated with a stunning run to the NCAA College Division championship with wins over Youngstown State, Wabash, Williams, Mount St. Mary's, and Southeast Missouri State to finish 25-4 overall and 10-0 in the OAC.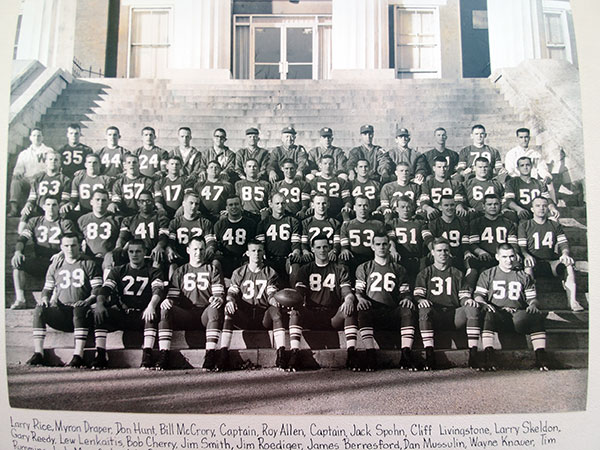 The following year, Wittenberg football earned its first national championship after posting records of 9-0 overall and 6-0 in the OAC, good for a first-place finish in the league standings. The Tigers, coached by National College Football Hall of Famer Bill Edwards, allowed just one opponent to reach double figures and recorded four shutouts in the first five games of the season. Just one game was decided by less than 10 points and the Tigers' average margin of victory was more than 22 points per game.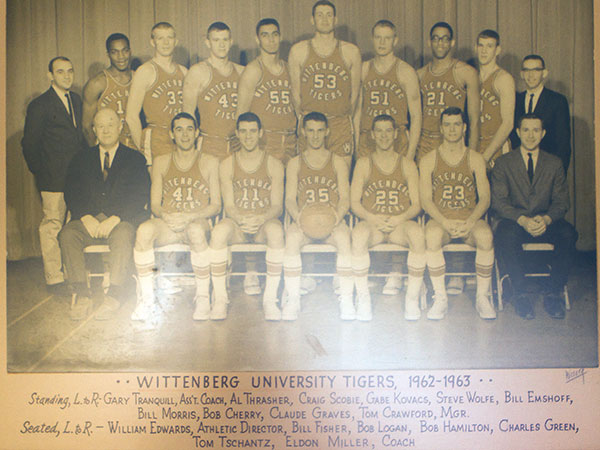 In 1963, the Tigers nearly picked up a second national title in three seasons, finishing as runner-up in the NCAA College Division tournament. Coached by Ohio Basketball Hall of Fame inductee Eldon Miller, Wittenberg lost just one game in the regular season, an overtime decision against Eastern Kentucky, and the Tigers captured OAC regular season and tournament titles. Wittenberg defeated Youngstown State, South Carolina State, Northeastern, and Oglethorpe before falling in dramatic fashion to South Dakota State by two points to finish 26-2 overall and 14-0 in the OAC.