"Our Wittenberg Moment"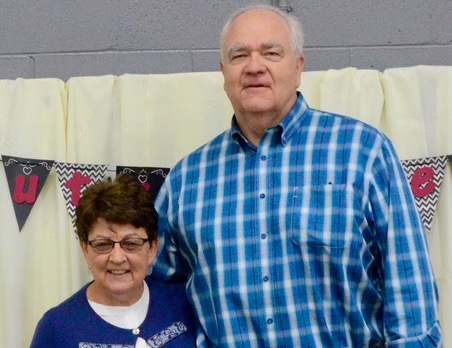 It was Oct. 6, 1971. My roommate's boyfriend was an RA in Myers Hall, and one of his freshmen was celebrating a birthday. A group of us walked to The Peacock bar near campus to celebrate. Not a drinker, I ordered a Coke, only to meet Jack, another Coke drinker. That was the beginning for us. We dated from that day forward. Actually, we decided to break up in November, but that lasted less than 24 hours, since we missed each other. Dondi's subs, games of pool in the Union basement, movies at Bayley, meals in the dining hall, kisses on The Kissing Bridge and on the Fountain steps, we were always together – except for those long summers.
I graduated in 1974 and began teaching school in Zanesville the next year; on weekends, I made the two-hour drive back to Springfield to be with Jack. We planned a June 7th wedding in 1975, when I was done teaching and he was finished with finals. Jack had been accepted to the Bowman Gray School of Medicine, and we were moving to Winston-Salem, North Carolina, immediately after his finals. Our best wedding gift was from Dr. Curry, who at the eleventh hour, exempted Jack from taking his biochemistry final exam. We drove a U-Haul filled with all our worldly possessions to our first apartment, came back for Jack's graduation ceremony the following week, and will celebrate our 45th wedding anniversary this coming June! We are thankful for our Wittenberg experience and education, which prepared us for life, professionally and personally. Thank you, Wittenberg!  
- ​​Marcie Wiseman Butterfield '74 and Jack Butterfield '75
Check out more Wittenberg love stories at our #WittWed site at https://bit.ly/37kxKyL