Asia Brown, Class of 2019
Major: Business Management and Communication
Hometown: Columbus, Ohio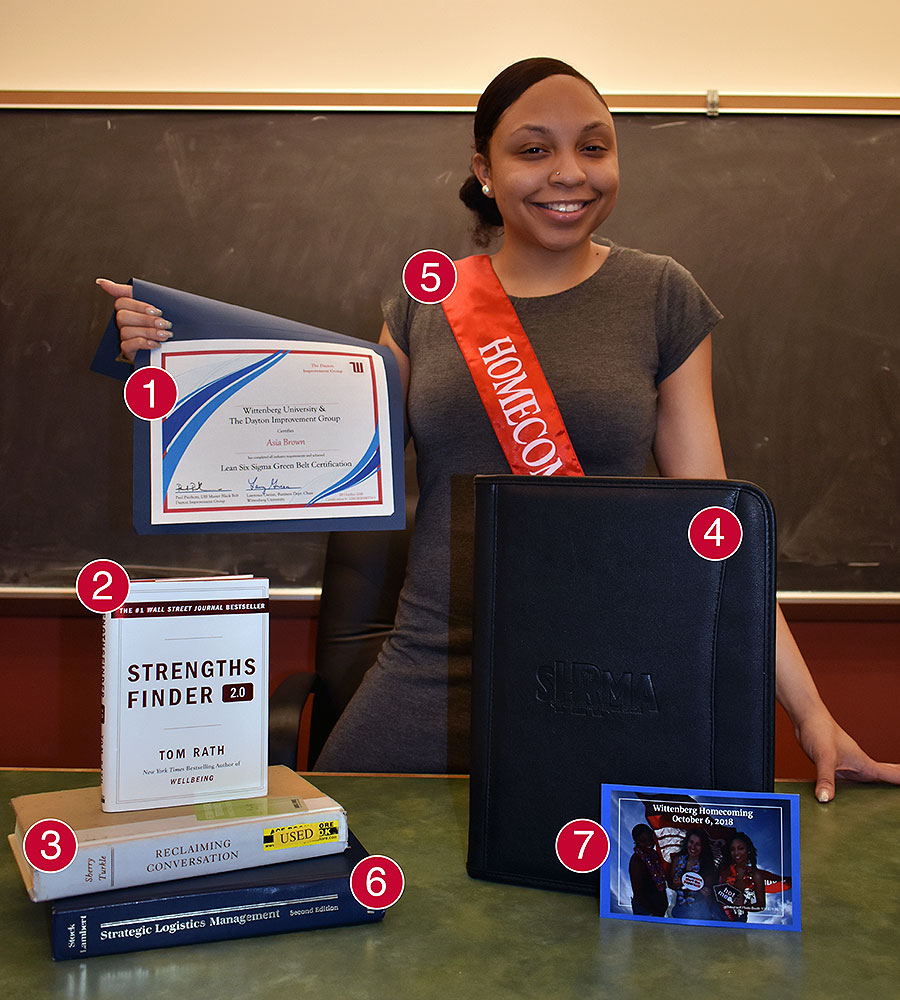 1. Certificate for Lean Six Sigma Institute; Green Belt Certification
Asia completed classes with the Lean Six Sigma Management Program her junior year. Although it took a lot of hard work, she received lots of help and encouragement from her professor who awarded her with this certificate.
2. Strengths Finder 2.0 Book
After reading this book during her First Year Seminar, Asia was able to identify her strengths which made her realize that she wanted to pursue a career in Human Resources.
3. Reclaiming Conversation Book
This book was Asia's senior capstone book for her Communication major. It brought her awareness to technology and how to converse with people outside of it.
4. SHRMA Portfolio
Asia worked in Wittenberg's Department of Human Resources for three years as a student assistant. It was here that she was informed of the Springfield Human Resources Management Association and about a future career in Human Resources.
5. Homecoming Sash
Asia was a member of homecoming court in the fall of 2018 and was very excited to be nominated for it.
6. Strategic Logistics Management Book
Asia's business book represents one of her favorite professors, Professor Egloff who helped prepare her for her job after graduation which will be in procurement and logistics with the Ohio Department of Education.
7. Picture
Asia's photo shows two of her closest friends that she made at Wittenberg who have given her constant support and love.
Compiled by: Mallory Moss '20
Photo by: Megan Nadzam '22