2019 Senior Salute: Christopher Rivière
Theatre Major and Communication Minor Shares His Wittenberg Experience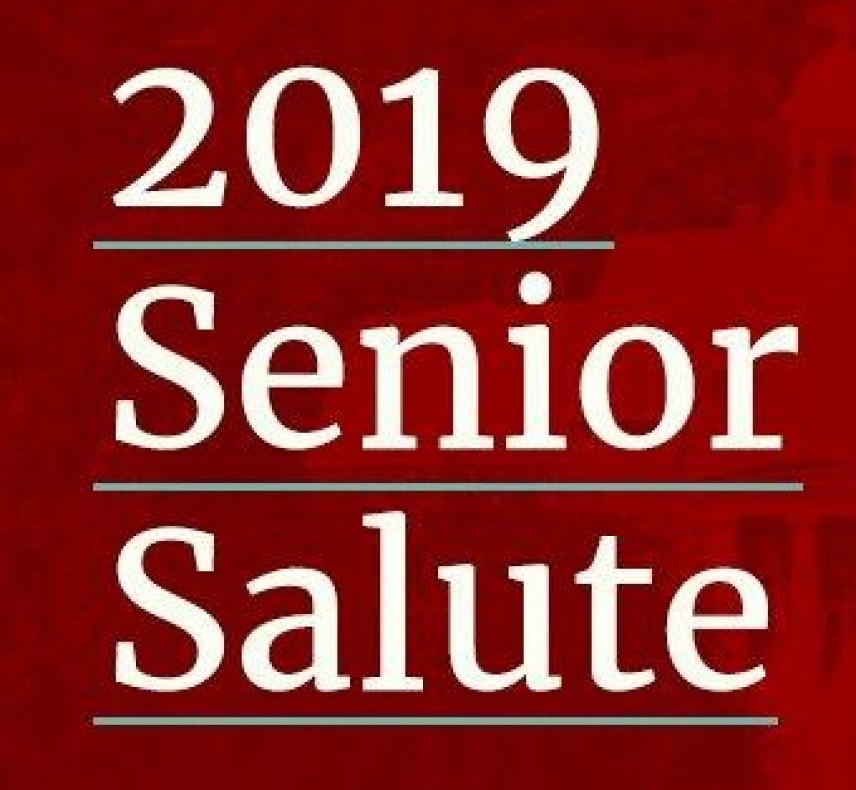 Christopher Rivière, Class of 2019
Major: Theatre
Minor: Communication
Hometown: Port-au-Prince, Haiti
1. Thurgood Script
In August of 2018, Chris starred in a one man show called Thurgood where he played Thurgood Marshall. It was a 90-minute play that required him to memorize 45 pages of material

.
2. Track and Field Sweatshirt
During his freshman and sophomore year, Chris was a member of the varsity track and field team. He participated in the 100 and 200 meter events and believes that track enhanced his competitive nature. The skills he learned in track he applied to his academics in order to be successful.
3. Senior Mentor Certificate
Since the beginning of his freshman year, Chris has been a part of Minority Men Striving to Succeed; an organization at Wittenberg for men of color that emphasizes success on campus. He is a senior leader in the organization and learned that holding the position is important because he was once a freshman and tried to be the mentor that he always pictured himself to be.
4. Homecoming Sash
Chris was one of the ten homecoming court members last fall. "It was a fun experience, and I felt honored to have been chosen for it."
5. Shakespeare Book
In his final semester at Wittenberg, Chris began working on Shakespeare in his advanced acting class. He also performed in a Shakespearean play called The Tempest where he played Alonzo and also worked as assistant stage manager.
6. American Conservatory Theater Booklet
After graduation, Chris will be attending the American Conservatory Theater in San Francisco after being accepted into their 5-week Summer Training Congress as well as their San Francisco Semester program to pursue his career in acting.
Compiled by: Mallory Moss '20
Photo by: Megan Nadzam '22
About Wittenberg
Wittenberg's curriculum has centered on the liberal arts as an education that develops the individual's capacity to think, read, and communicate with precision, understanding, and imagination. We are dedicated to active, engaged learning in the core disciplines of the arts and sciences and in pre-professional education grounded in the liberal arts. Known for the quality of our faculty and their teaching, Wittenberg has more Ohio Professors of the Year than any four-year institution in the state. The university has also been recognized nationally for excellence in community service, sustainability, and intercollegiate athletics. Located among the beautiful rolling hills and hollows of Springfield, Ohio, Wittenberg offers more than 100 majors, minors and special programs, enviable student-faculty research opportunities, a unique student success center, service and study options close to home and abroad, a stellar athletics tradition, and successful career preparation.