Christian Randazzo, Class of 2019
Major: Biology
Minor: Spanish
Hometown: Dover, Ohio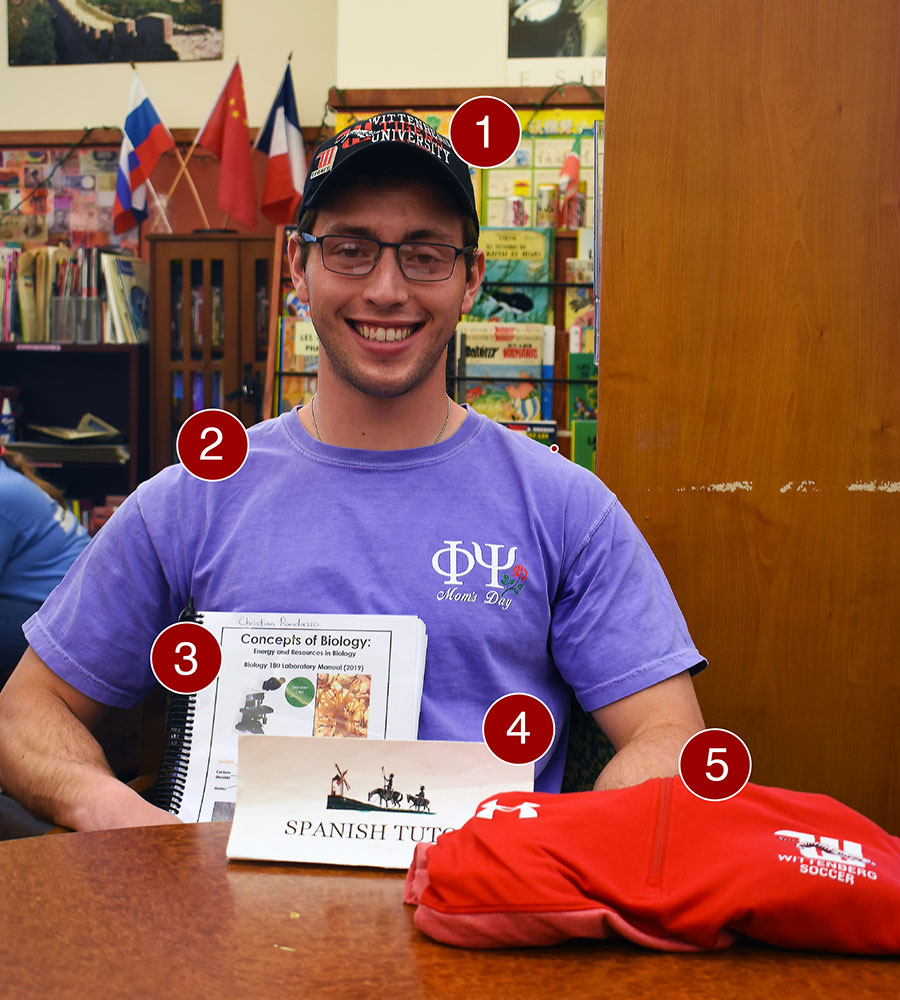 1. Wittenberg University Hat and Pin
Christian decided to follow in his mother's footsteps by attending Wittenberg. His mother was a center on the volleyball team, and highly encouraged him to continue his education here.
2. Phi Kappa Psi Shirt
Joining Phi Kappa Psi opened Christian's social side and helped him meet more people outside of soccer. Through being in the fraternity, he was exposed to more community service which led to his involvement in the hospital in order to gain more experience in the medical field.
3. Concepts of Biology Book
Biology has been the cornerstone to what Christian needed to get into medical school. He dedicated three years of his time working as a teaching assistant for Dr. Yoder's biology lab.
4. Spanish Tutor Sign
This semester was the first time Christian worked as a Spanish tutor in the Language Learning Center on campus. He plans on continuing studying Spanish in medical school.
5. Wittenberg Soccer Jacket
Soccer was what gave Christian his initial place on campus. He made lots of friends though it and will always remember it as being the activity that made him so comfortable his freshman year. His favorite memory was from last season where he started almost every game, and scored a goal against Wooster.
Compiled by: Mallory Moss '20
Photo by: Megan Nadzam '22