Springfield, Ohio – Six Wittenberg University greats will be inducted into the school's Athletics Hall of Honor during 2018 Homecoming Weekend ceremonies, Oct. 5-7, in addition to an alumnus who will be honored with a Lifetime Achievement Award. Casey Donaldson '01, Jonas Osterberg '94, Kenny Pope '99, Sarah Yuskewich '05, David Richardson '68, and Antone Strothers '75 will join 229 other Wittenberg greats who have previously been inducted into the university's Athletics Hall of Honor, while Ron Sortman '72 becomes the fourth recipient of the Athletics Hall of Honor Lifetime Achievement Award.
The honorees will be formally inducted into the Athletics Hall of Honor at a banquet on Friday, Oct. 5. They will be introduced to Wittenberg's loyal fans during halftime of the annual Homecoming football game against Hiram, which is set to kick off at 3 p.m. the next day at Edwards-Maurer Field.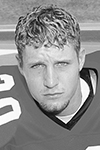 Strictly by the numbers, Casey Donaldson is the finest running back in Wittenberg football history. Donaldson holds the school record for rushing yards with 5,112 in 39 games between 1997 and 2000. He averaged 131.1 yards per game and scored 67 rushing touchdowns as the Tigers compiled a stunning four-year record of 43-4, including a regular season mark of 39-1 en route to three North Coast Athletic Conference (NCAC) championships. Donaldson led the Tigers in rushing all four years of his collegiate career as he picked up the Mike Gregory Award as the NCAC's Offensive Player of the Year three times, and he earned All-America honors as a senior as well. A native of South Charleston, Ohio, Donaldson currently resides in London, Ohio.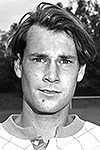 Jonas Osterberg is one of the best midfielders in Tiger men's soccer history, a player described as "tough, extraordinarily competitive, and a leader" by his former Wittenberg coach, Steve Dawson. A three-year starter in the midfield, Osterberg was a two-year team captain as Wittenberg posted a cumulative record of 41-15-3. The Tigers won a share of the 1993 NCAC title with a 7-1 record and advanced to the NCAA Division III Tournament in each of Osterberg's three years in the program. His career was capped by a host of individual awards in 1993, including first-team All-NCAC, first-team All-Mideast Region and second-team All-America. A native of Gothenburg, Sweden, Osterberg continues to reside in his hometown.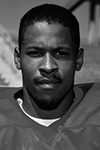 Kenny Pope was a fleet-footed yet hard-hitting cornerback for the Tiger football team. Pope holds the school record for career interceptions with 22, including a pair that he returned for touchdowns, and he also is one of five players with a program-best eight interceptions in a season, which led the NCAC in 1995. Also a standout for the Tiger track and field team, Pope ranks second in program history with 28 passes broken up in his career as he earned first-team All-NCAC awards all four years and the Hank Critchfield Award as the league's Defensive Player of the Year in 1998. Pope, who later worked at Wittenberg as an admission counselor and also served as an advisor to the men's and women's rugby club teams, earned four All-America awards as he led the Tigers to a four-year record of 39-4 and a pair of league championships. A native of Cincinnati, Ohio, Pope currently resides in his hometown.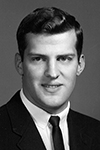 David Richardson broke new ground as a student-athlete as the founder of the Tiger men's lacrosse program. After enjoying great success as a lacrosse player in high school, Richardson almost immediately decided to bring the sport to Wittenberg after arriving on campus. He started by creating a new club team in 1964, personally recruiting more than 20 players, obtaining all necessary equipment, and acting as a player-coach when the games started the following year. Over the next three years, the team was consistently competitive and built a solid reputation, leading to the creation of an intercollegiate program and the hiring of future Athletics Hall of Honor inductee Dick Fahrney as its first coach in 1968. A native of Rochester, NY, Richardson currently resides in Herndon, Va.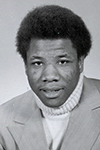 Antone Strothers was a dominating defensive lineman for the Tiger football team and a key contributor to the first team to win a championship in the newly formed NCAA Division III. Strothers was a three-year starter for the Tigers, and he was an All-Ohio Athletic Conference (OAC) selection in both 1973 and 1974, capped by earning the Hank Critchfield Award as the league's Defensive Player of the Year as a senior. Strothers and the Tigers simply dominated the competition in 1973, winning the OAC title before defeating San Diego and Juniata in the inaugural NCAA Division III Tournament. The smallest margin of victory for the Tigers that season was seven points, and just four of their 12 opponents even managed to reach double digits in points. A native of Pittsburgh, Pa., Strothers lived and worked in his hometown at the time of his passing in 2009.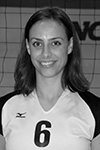 Sarah Yuskewich was a record-breaking setter for the Tiger women's volleyball team. She set standards for assists that are likely to stand for many years, starting with her career total of 6,151 assists that ranks seventh all-time in NCAA Division III and first by more than 2,000 in the Wittenberg record book. Yuskewich's 2,125 assists in 2002 also tops the program record book and is the best across all NCAA divisions for a 30-point season total. In her four seasons in the Red & White, Yuskewich led the Tigers to a cumulative record of 123-27 as they won the NCAC regular season and tournament titles and advanced to the NCAA Division III Tournament each year. Yuskewich earned first-team All-NCAC, All-Great Lakes Region, and first-team All-America awards three times during her career, and she was selected NCAC Player of the Year in 2002, 2003 and 2004. A native of Columbus, Ohio, Yuskewich currently resides in her hometown.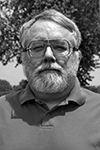 There have been few Tiger fans who have contributed more to the success of Wittenberg's athletics program than Ron Sortman. An employee with IBM in Dayton for more than 20 years, Sortman put his computer training to use on behalf of the Tiger football team, contributing to game preparation by analyzing plays, formations, and tendencies for the coaching staff. He attended 342 consecutive games over a span of more than 30 years, a streak that ended in 2011 when the team traveled to Alabama, and it is estimated that he cheered on the Tigers in person at more than 400 games in his life.
While his greatest passion was football, Sortman was a loyal and devoted fan of all Wittenberg teams, in particular the men's and women's basketball teams. He rarely missed a Tiger basketball game from his perch in the pressbox atop what is now Pam Evans Smith Arena, and he often assisted sports information staff members and student-workers with statistical compilation. A native of Dayton, Sortman was a founding member of the Athletics Hall of Honor selection committee in 1986, and he served on the committee until his passing in 2013.