When the textbook students are using in class have sections written by the University's very own professors, Wittenberg's teaching excellence is again revealed.
Elsevier, a global publisher of textbooks, peer-reviewed research journals, and analytics that focus on the science, technology and healthcare professions, just released the 10th edition of the Medical-Surgical Nursing textbook that Wittenberg nursing majors use in their classes.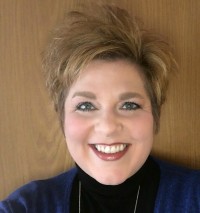 Three of the University's faculty members in the nursing program have contributed to the textbook including Director of Nursing Marie Bashaw to the perioperative chapter; Professor of Practice Carolyn Gersch to the genitourinary chapter; and Professor of Nursing Cherie Rebar, who was a contributor to the 7th edition, was a section editor for the 8th edition, and has been an author on the 9th and 10th editions for a massive 1,632 pages. The 9th edition was awarded the American Journal of Nursing Silver Book of the Year in Medical-Surgical Nursing, while the latest edition will be released in print on Oct. 1.
"Every major publisher of health-related texts offers at least one medical-surgical nursing textbook, and sometimes more than that. Elsevier has been one of the top two sellers for many years in a row," said Rebar, who started at Wittenberg in fall 2016. She teaches seven courses currently in the nursing field.
"This was a three-year labor of love for me," she added. "We use the textbook at Wittenberg, and it's also used at Clark State and in a number of other demographically close nursing programs. Hopefully this is good exposure for Wittenberg, because my identity, as well as Marie's and Carolyn's, as published in the book, reflects on us as professors of nursing at Wittenberg University. In the publishing world, it brings that exposure to any college or university that adopts the textbook. With the few medical-surgical textbooks that are available on the market, only a handful of colleges or universities are represented in the national and international markets, so I am proud that Wittenberg is one of them."
Elsevier releases a new textbook every three years in order to stay as current as possible, and now with e-texts, the material can be updated quickly and is more current than ever. Rebar's most recent topics in the books have included emergency, disaster, and trauma nursing; perioperative nursing; assessment and care of patients with disorders of the skin, eyes, ears; gastrointestinal system; and the reproductive system.
"My co-author, Nicole Heimgartner, and I also worked together on a new chapter for the 10th edition called "Clinical Judgment and Systems Thinking," which is about how nurses use critical thinking, clinical reasoning, and then clinical judgment in the application of care to individual patients, as well as to populations across a healthcare system," Rebar said. "It's hard to pick which topics are the best, since any of the topics will be applicable to certain populations of nurses, and all topics are relevant for student nurses to learn. But, I did get to have a choice in what I wrote about, and I picked the emergency, disaster, and trauma chapters first because I am an emergency nurse at heart. I inherited some of the other chapters, which is fine, because I have broad interests, and having worked in emergency nursing, I've seen and cared for patients with injuries or disease processes of all of the other organ systems that I now get to write about."
Rebar explained that the nursing profession is currently trending because it is a well-paying profession, and despite the many technological and informatic advances, "nothing will ever fully replace the value of a human providing care for another human.
"People who want to help others are normally drawn to the profession," she said. "However, it's hard to get into nursing school because there is so much interest in proportion to program availability."
According to the American Association of Colleges of Nursing (AACN's) report on 2018-2019 Enrollment and Graduations in Baccalaureate and Graduate Programs in Nursing, nursing schools in the United States turned away 75,029 qualified applicants from baccalaureate and graduate nursing programs in 2018 due to an insufficient number of faculty, the lack of available clinical sites, the lack of available classroom space, an insufficient number of clinical preceptors, and budget constraints.
"This makes me even more proud of Wittenberg for instituting a nursing program because we are directly answering the nationwide call to prepare more nurses grounded in the foundation of a strong liberal arts education," she said. "For our future Wittenberg nurses, I see endless job security, options to specialize in areas in which they have interest, and excellent preparation to move forward in graduate school, if they desire, to become a masters- or doctorate-prepared nurse practitioner or nurse anesthetist."
Wittenberg started out with just three students in its original nursing pathway program. Those registered for classes this year include eight seniors - the final Pathway students and RN-BSN completion combined; 25 junior nursing students in the pre-licensure program; then 23 sophomores and 46 freshmen pre-nursing students.
"We are fortunate to have a wonderful admission team here at Wittenberg," Bashaw said. "The Admission Office sends out regular schedules of the prospective students coming to campus. I, or one of the nursing department members, meet with each one of the students who identify nursing as one of their academic interests while they are on their campus tour. We talk with them about the nursing program and give them a tour of the department. Through this personalized recruitment effort, we have tripled our admission into the nursing program."
"The nursing program has really grown, and our facility has changed from being in one…then two…then three small offices in the Shouvlin Center to being blessed with the creation of a simulation laboratory and allocation of program office space in the Kuss Science Center," Rebar said. "I am delighted that we have 46 freshmen enrolled in the pre-nursing curriculum and 23 sophomores entering the nursing program. It was great to see a number of our incoming freshmen nursing students completing the COVID-19 course that Wittenberg offered this summer as well. I am very proud of them for jumping on board to earn two credits before they even started fall semester. 
"I am so glad I came to Wittenberg," Rebar continued. "As someone whose first degree was in education and second was in nursing, I am thrilled to combine my loves of those two professions by serving our students here alongside other Wittenberg faculty and staff."
Rebar has contributed to four other textbooks and three other publications recently dating back to January of 2019.