For Linda Arena, the 266 coaching wins at her alma mater, SUNY College of Brockport, and Wittenberg University are etched in her memory but perhaps faded a bit with time. However, the thrill of breaking ground for female student-athletes and sharing in their success years later never gets old, however.
A native of Batavia, NY, Arena returned to SUNY College of Brockport in October 2016 to receive one of the most significant honors a coach or athlete can receive. Brockport named its new field hockey venue at Eunice Kennedy Shriver Stadium in honor of Arena, who was a standout in both field hockey and softball prior to her graduation in 1969 and later a coach at the university for more than a decade.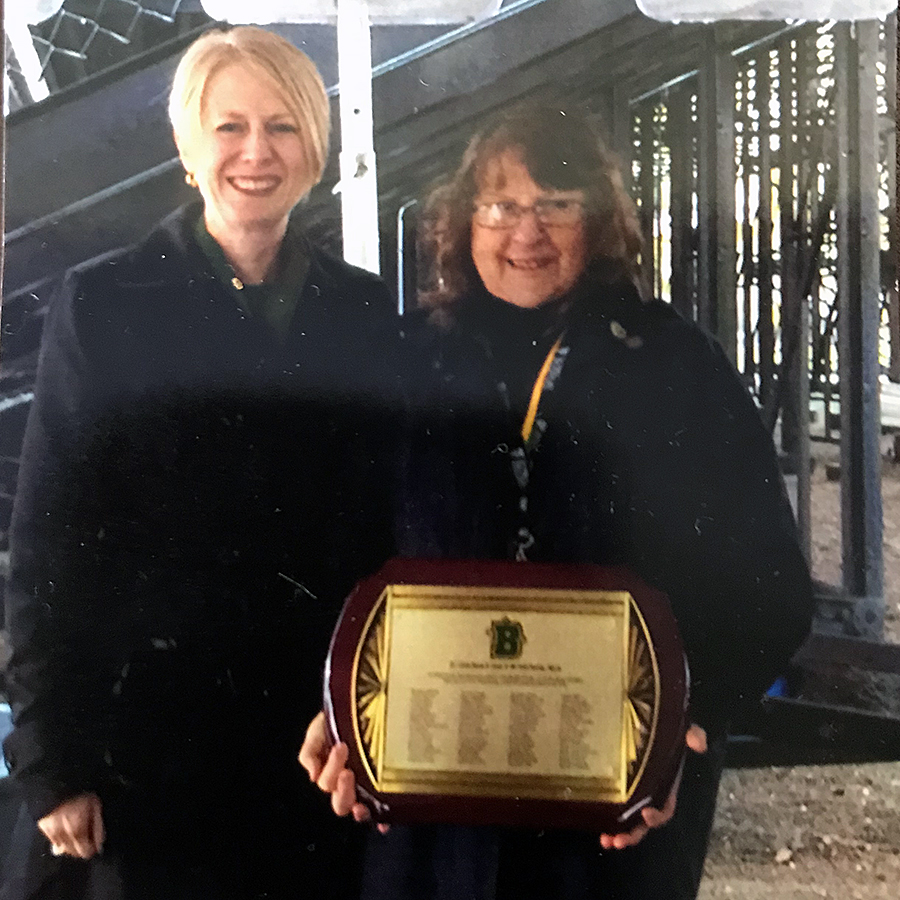 "I was happy for my players," said Arena, in response to a question asking what the naming project meant to her. "To see them again and hear their accomplishments - that they really did buy into my student-athlete first/sport second philosophy. I was thankful to my own professors who instilled in me the importance of not just winning contests but of publishing, speaking and committee service to share what you learned to help others become better.
"The field naming is a tribute to the way I tried to help others during my 40-year career. My hope is that it will also serve as a tribute to the players I coached to play with heart, compassion and joy."
Arena said she knew she wanted to teach as soon as she began her collegiate career at Brockport. She was a key player on both the field hockey and softball teams throughout her collegiate career, and her success as a player carried over to her work as a teacher and coach almost immediately after graduation. Years later, she would experience "the proudest moment of my career" when she was inducted into the Brockport College Hall of Fame."