​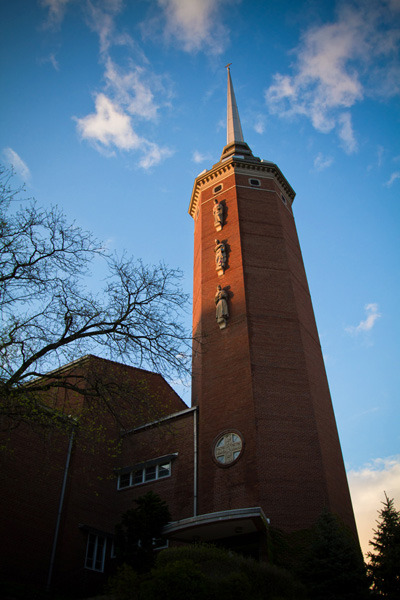 Springfield, Ohio – Wittenberg University's Weaver Chapel has been ranked No. 9 on the list of "The 30 Most Beautiful College Cathedrals" by Best College Reviews.
The ranking includes "some of the most artistic and complex architecture created by man," according to an introduction prepared by JD Arney, chief author and researcher for the list. "College campuses across the world have worship chapels and historical cathedrals that entail a rich history along with brilliant architectural design."
Opened in 1956, Weaver Chapel has been the site of thousands of campus events, frequently featuring world leaders, famed performers and thought-leaders. During the academic year, the university pastors conduct a Lutheran service on Sunday mornings, and weekday chapel occurs twice a week on Tuesday and Thursday mornings.
Among the most recognizable features of Weaver Chapel is its spectacular stained-glass windows, which include graphics of solid lead, with glass used only as background. The 24 panels, which have been featured in National Geographic, depict the history of Wittenberg, from Luther's Wittenberg in Germany to the present institution. The last pane displays Wittenberg's Seal and its famed motto, "Having Light We It On To Others."
Outside the chapel, the statues on the 212-foot tower represent Gottfried Leibniz, John Milton, Johann Sebastian Bach, St. Augustine, Martin Luther and St. Paul of Tarsus.