Five Wittenberg University greats will be inducted into the school's Athletics Hall of Honor during 2013 Homecoming Weekend ceremonies, Oct. 11-13. Jeanette Baier Gould '91, Jeff Brown '92, Scott Copeland '86, Eby Day '85 and Eleanor Roller '50 will join 201 other Wittenberg greats who have previously been inducted into the university's Athletics Hall of Honor.
The honorees will be formally inducted into the Athletics Hall of Honor at a banquet on Friday, Oct. 11. They will be introduced to Wittenberg's loyal fans during halftime of the annual Homecoming football game against Denison, which is set to kick off at 1 p.m. the next day at Edwards-Maurer Field.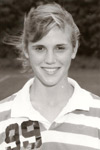 Baier Gould was a standout in both field hockey and women's lacrosse for the Tigers. She set the standard for field hockey goalkeepers at Wittenberg, holding school records for saves in a career and season, both by wide margins. She was the team's Most Improved Player in 1988 and its Most Valuable Player in 1990, served as a team captain in her junior and senior seasons, and earned All-Great Lakes Region honors three times in her career. In lacrosse, Baier Gould picked up the team's Most Improved Player award in 1988 and 1989 and first-team all-region honors in 1991. After Wittenberg joined the North Coast Athletic Conference (NCAC) prior to the 1989-90 school year, Baier Gould earned All-NCAC honors twice in field hockey and once in lacrosse. She capped her collegiate career with an appearance in the prestigious National Field Hockey Coaches Association Senior All-Star Game and the recipient of an NCAC Scholar-Athlete Award in 1991. A native of Rockville, Md., Baier Gould currently resides in Colorado Springs, Colo.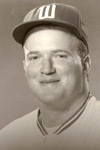 Brown is one of the finest hitters in Wittenberg baseball history, a first baseman who led all three NCAA divisions with a .500 batting average en route to first-team All-America honors as a senior in 1992. In addition to posting the second-highest season batting average in school history, Brown posted the second-highest on-base percentage (.592), second-highest slugging percentage (.802) and fourth-highest RBI total (50) en route to first-team All-NCAC and All-Mideast Region honors for a second straight season and the NCAC Player of the Year award during his senior season. During Brown's four years in the Red & White, the Tigers averaged 24 wins per season as he compiled the best career batting average in program history with 124 hits in 291 at-bats for a .426 mark. He ranks second in career home runs (17) and seventh in RBIs (109). Defensively, Brown ranks fourth in career putouts with 583. A native of Springfield, Brown continues to reside his hometown.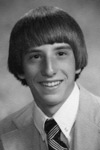 Copeland is among the most successful golfers in Wittenberg history, one of a select few student-athletes in university history to compete in the NCAA Division III Tournament four straight years. Between 1983 and 1986, Copeland led the Tigers to the national competition each season, earning All-America honors with a pair of top-20 finishes. Wittenberg won the Ohio Athletic Conference (OAC) championship in 1985 and 1986, with Copeland earning team Most Valuable Player honors following each of those seasons. An All-OAC honoree three times during his career while finishing in the top six in the final standings in 1984 and 1985 and claiming medalist honors in 1986, Copeland also served as team captain during his senior season. A native of Worthington, Ohio, Copeland currently resides in Key Biscayne, Fla.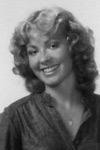 Day was a standout on the tennis courts at Wittenberg between 1982 and 1985. As a team, the Tigers rolled to numerous conference and state titles during Day's career, compiling a four-year record of 36-4 while winning the 1983 Ohio Division III State championship, the 1984 Centennial Athletic Conference and Ohio Division III State championships and the 1985 Ohio Athletic Conference regular season and tournament titles. Individually, Day was even more dominant, piling up 44 singles wins, which stood as the school record for 20 years, and a phenomenal .936 winning percentage, second-best in program history. She didn't lose a singles or doubles match in either of her last two collegiate seasons en route to team Most Valuable Player honors in 1984 and 1985. Also a team captain in 1985, Day capped her career with two appearances in the NCAA Division III Tournament for singles and another in doubles in 1984. A native of Westerville, Ohio, Day currently resides in Morrow, Ohio.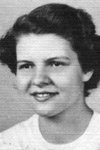 Roller was a groundbreaking student-athlete during her four years as an undergraduate at Wittenberg. While playing four years of field hockey and basketball between 1946 and 1950, Roller served two years as an officer in the Women's Athletic Association, including one year as president, and she was a charter member of Phi Delta Pi, the physical education honorary. Roller also was active in Delta Zeta sorority, concert band, the Lutheran Student Association and the Young Women's Christian Association, all while excelling in both sports, particularly field hockey. She participated in the Great Lakes Field Hockey Tournament and played for the Dayton Field Hockey Club, and she earned accreditation as an official in both field hockey and basketball. After graduation, Roller spread her love of sport, teaching physical education for more than 35 years and earning a spot in "Who's Who of American Women" between 1966 and 1971. A native of Salem, Ohio, Roller passed away in 2003.