Click Faculty COVID-19 FAQ for an updated list of questions and answers.
---
The Fall Implementation Team (FIT) has been meeting weekly over the summer, considering how best to support faculty as the new academic year begins. Below are some resources we have developed. We understand the situation is still fluid, and we will update the documents and this web page as necessary.
A (possibly) helpful anagram to share with students: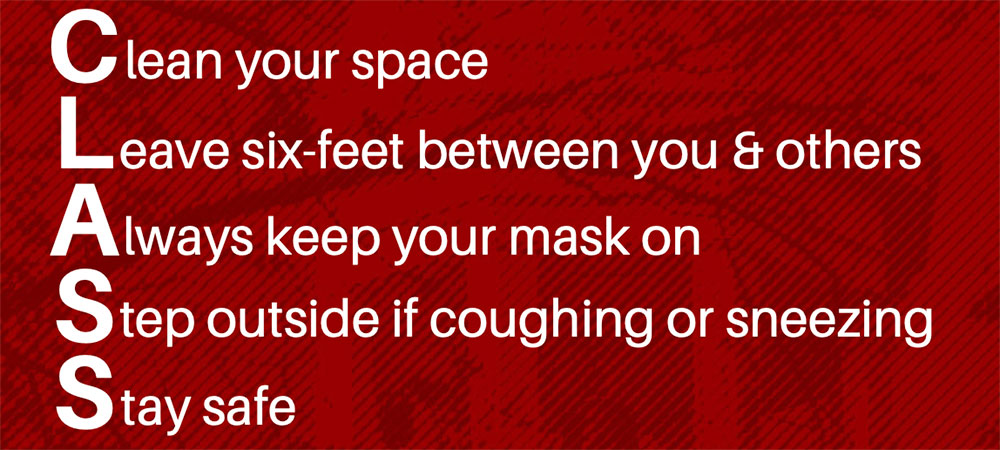 Attendance Policy for students affected by COVID
Please remember: Faculty must track student attendance in order to facilitate contact tracing. It is recommended that faculty use one of the available electronic-tracking methods (either Self-Service or Moodle).
---
Following are further resources that can prove valuable for the fall semester.
Academic Calendar: 2020-2021
Requesting ADA Accommodations Relating to Teaching
These decisions for faculty will be made by the Provost in consultation with HR. All authorizations for faculty must come from the Provost.
Steps:
We will respond as generously and as promptly as possible.
Teams Resources
Moodle Resources
Additional faculty resources for teaching and advising.