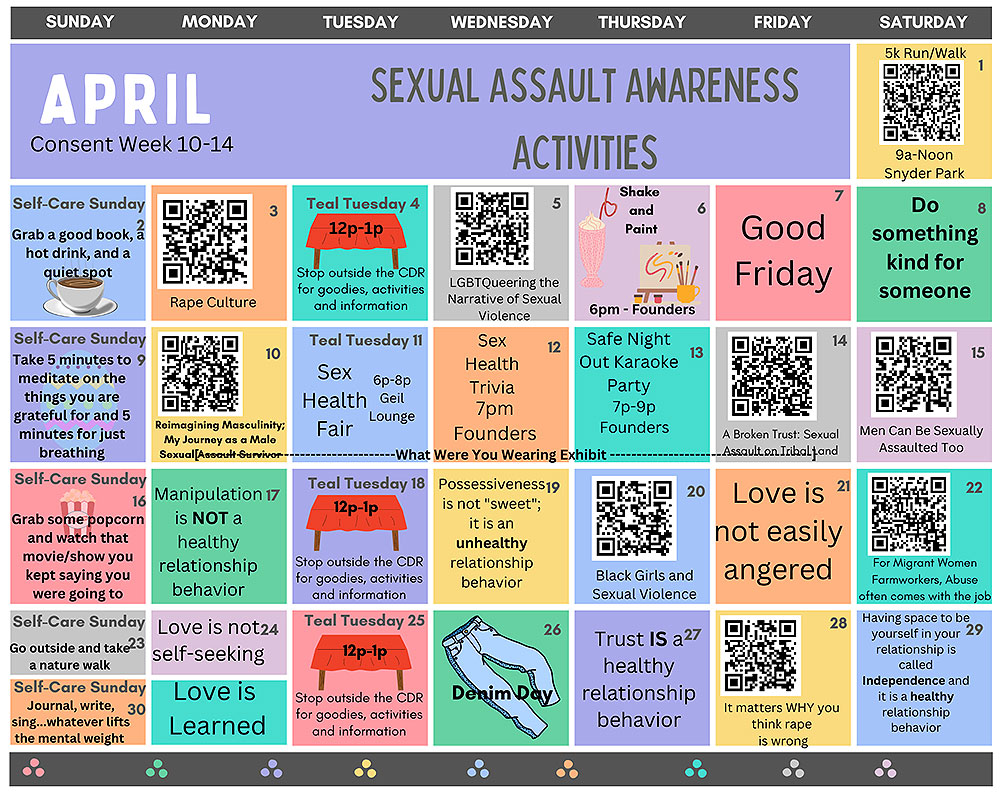 Consent Week
Consent Week is celebrated in April. Consent week is a collaborative event across campus dedicated to educating students on what consent is through different events. Past partners include Shades of Pearl, Concerned Black Students, Student Senate, Gay and Sexuality Diversity Alliance, Tiger Health Educators, Campus Advocacy and Support Services, Student Development, and Project Woman.
Take Back the Night
Take Back the Night is held the first Thursday of October every year. This collaborative event begins downtown Springfield where Project Woman hosts a ceremony, performances by Wittenberg's very own Just Eve. This is followed by vigil and march to Wittenberg's campus. The event then concludes with an open mic, student performances, and honest discussions of sexual assault and intimate partner violence.
Self-Defense Training
Self- Defense Training is offered at the beginning of each fall semester. Skills such as party awareness, self- defense standing tactics, bedroom self-defense, and confidence building are taught throughout the clinics.