The Writing Center advisors - representing a range of disciplines - are ready to work with you on any writing project, at any stage of the writing process. They can brainstorm ideas, read through completed drafts, or talk about style and sentence structure. Quite simply, they love working with other writers.
The 2020-2021 Advisors (in process)

Anna '21
Hey guys! My name is Anna Crichton and I am a junior with majors in History & English and a minor in Archaeology. At Wittenberg, I'm involved with History and Archaeology club, Kappa Delta sorority, the History Journal, and the Matthies Honors Advisory Board. When I'm not participating in one of those things, you can find me riding my horse, hiking, reading and writing, or reminiscing about travelling (if you want to procrastinate, just ask me about my excavation in Ireland. I can promise I won't shut up about it). I'm so excited to work with all of the writers at Wittenberg and can't wait to see what stage of the writing process you're at!
---
Bailey '21
Hey all! My name is Bailey McPhail and I am a junior English major with minors in music, creative writing, and secondary education. People seem to enjoy walking up to me and saying "Hey Bailes!" before giggling and walking away. When I'm not in the Writing Center or being subject to farm-related puns, I play bassoon in the symphonic band on campus and am a member of Sigma Kappa. I love reading and talking about writing of any kind, and I'd be really excited to work on whatever you bring into the Center! I promise I won't (Mc)fail you!
---
Caitlyn '22
Hello, friends and fellow writers! My name is Caitlyn Ashley, and I am a sophomore here at Wittenberg. I am majoring in Early Education, and minoring in Psychology. I am from Delaware, Ohio and if you ever find yourself in the 740, make sure you go to Hamburger Inn (Hambo), and get a cinnamon roll as well as a buckeye milkshake. When I am not working or studying, I love to spend my time in Doppelgängers with my pals, (re)watching FRIENDS, or napping. I love coffee (70% creamer, 30% coffee), and listening to vinyl on my record player – Ned. I can't wait to read your papers and work collaboratively!
---
Courtney '22
Hi folks, my name is Courtney Buck. I am a sophomore double majoring in English and Communications and minoring in Spanish, and I'm from Delaware, Ohio. On campus, I'm a member of the Wittenberg Student Dance Company and Sigma Kappa. I love reading, especially science fiction, and I can't wait to read your writing! I can help you at any stage of the writing process and I hope to see you in the Center soon.
---
Ellie '21
Hello all! My name is Ellie and I am currently a junior studying Psychology with a minor in English. Outside of the Writing Center, I work as a Supplementary Instructor in the Psychology department as well as at the Tiger Counseling Center. When I'm not working, I can be found participating in Greek Life and sipping coffee around campus! I'm excited to work on any part of the writing process with my fellow Tigers!
---
Emily '21
Hey! My name is Emily Nolan and I am an English major ('21) with a possible minor in Journalism. Here on campus I am a Student Leader Fellow, I am on the Matthies Honors Advisory Committee, I am on the club volleyball team, and I play the flute in the Symphonic Band. Though I am an English major, I am ready to help students of every major with any step of the writing process! When I am not in the Writing Center, you can find me exploring a National Park, drinking coffee at a local coffee shop, or listening to a Greatest Hits album of Fleetwood Mac. I'll see you in the Center!
---
Erika '22 (Cost Rica, Spring 2020)
Hey! My name is Erika and I'm a Sophomore English major. I love to read and look forward to seeing all the different writing that comes through the Center. Other than that, I have two big dogs, my favorite ice-cream is Superman, and I spent the summer as a day camp councilor herding kids. Look for me around campus lounging in a hammock or stressed and rushing from one class to the next. Hope to see you in the Center soon!
---
Jamie '22
Hi! My name is Jamie, and I'm a sophomore majoring in English and minoring in music. In my free time, I like to knit and crochet, write letters by candlelight, and basically pretend I'm a Jane Austen heroine—the sassy kind, not the damsel in distress kind. Above all else, I'm a voracious reader of anything I can get my hands on, so I hope to see you (and your writing) in the center soon!
---
Jack '21
Hello, I'm Jack Fobean. I'm a junior at Wittenberg double-majoring in English and International Studies with a minor in Creative Writing. I am rather involved on campus, being a member of Delta Tau Delta fraternity, the Lesotho Nutrition Initiative, the founder of Balcony Creative Writing Forum, and the Czar of Pocket Lint Improv Troupe. I also take great pride in my identity as a writer of fiction, creative nonfiction, poetry, and drama. I release regular essays on my blog and serial fantasy fiction on my project's website. My specialty in the Writing Center revolves around creative writing and how to workshop and improve creative works. If you're looking to work through any creative piece, whether assigned or self-driven, I'd be happy to help!
---
Jessica '21
Hi there, my name's Jessica Pinkerton! I'm a junior English and philosophy double major with minors in creative writing and art. In addition, on campus I'm involved in Fact in Fiction and Pocket Lint. I love drawing comics, playing video games, writing stories and essays, and reading classics. I also have ADHD, so learning strategies to manage and work with it is a favorite pastime of mine. It's part of the reason I became an advisor—I need the help, and I'd love to help others as well! That said, if you ever need any help, I'd love to do whatever I can to do so! I hope to see you around!
---
Maria '22
Hi everyone! My name is Maria Miller and I am Finance Major with a Business Management minor, from New Albany, Ohio! Outside of classes and working in the Writing Center, I am a member on the Wittenberg Women's Soccer team, a Student Leader Fellow, a member of Gamma Phi Beta, a Business Office Assistant, and in the accounting club. In my free time, I love hanging out with friends and family and binge watching Netflix! I am very excited to get this year started and am looking forward to working with you in the Writing Center!
---
Katie '21
Hi, my name is Katie, and I'm a junior studying marketing and communications from Waynesville, Ohio. When I'm not in class, you can find me either playing a game of volleyball or binge watching a Netflix series. I really enjoy writing and working with other people, so I became an advisor! I can assist you in any stage of your writing process; I love seeing the missing pieces come together!
---
Katy '21
Yozels! My name is Katy and I am currently a junior  studying English and minoring in Art and Education. At Wittenberg I participate in Art League, The Wittenberg Review of Literature and Art, The Role-Playing Guild, and can also be found working at the library. In my free time I like to read, draw Rockstar dinosaurs, and crochet giant strawberries! I look forward to meeting the writers of Wittenberg and am happy to work with any writing at any stage of the process!
Make an Appointment using our Online Calendar
Writing Center Advisor Resources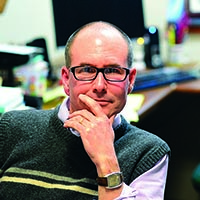 Writing Center Director: Mike Mattison
mmattison@wittenberg.edu
937-327-7072
Faculty Bio