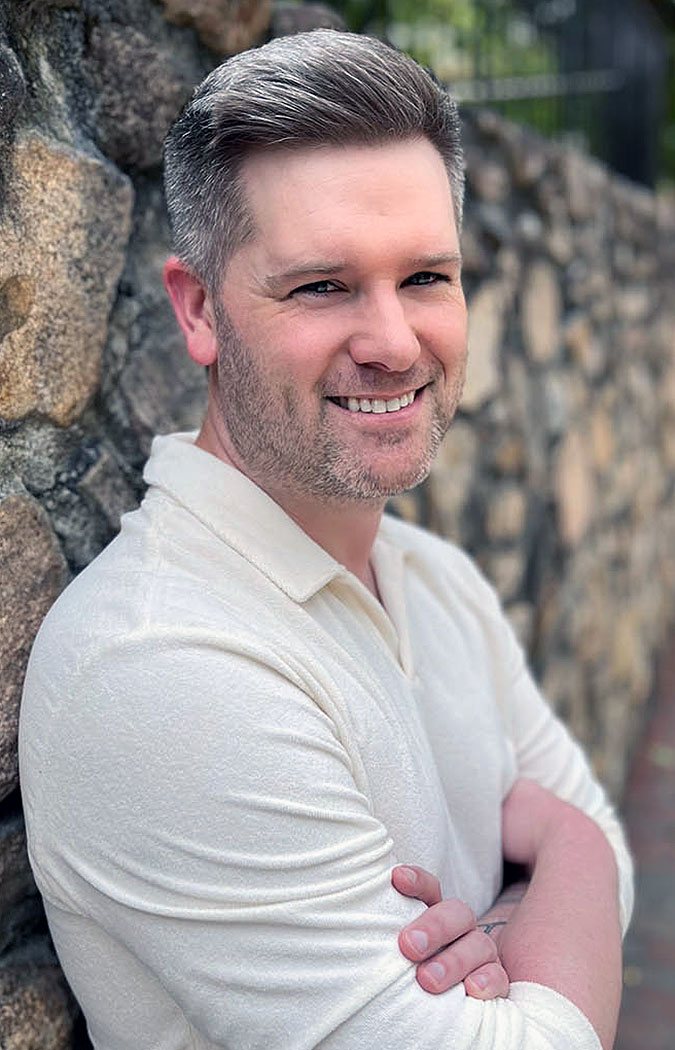 Assistant Professor of English
gulledgej@wittenberg.edu
Hollenbeck 125
937-327-7026
John Gulledge is a community-engaged scholar and teacher whose current work lies at the intersections of literature, performance theory, and health humanities. He received his Ph.D. from Emory University, where he completed a dissertation on Renaissance drama, disability performance, and aesthetic innovation.
By studying literature and other cultural artifacts before 1800, his scholarship draws the past into contemporary debates across interdisciplinary fields, such as healthcare and medical ethics. In 2018, he co-founded "The Puck Project," a Shakespeare-performance and arts summer program for children facing housing insecurity in Atlanta. Along with his experience working with similar community-based programs, such as Shakespeare Behind Bars and The Feast of Crispian, John's public scholarship stresses the vital importance of putting the humanities to work in the service of a wider public. He teaches classes on early modern literature, disability culture, and aesthetics. Other research and teaching interests include digital humanities, archival and museum exhibitions, and the histories of emotion, especially those associated with laughter and wonder.
Degrees
2023, Ph.D. in English, Emory University
2017, M.A. in English, Auburn University
2013, B.A. in English, University of South Carolina
Research and Teaching Interests
Early modern literature
Shakespeare and his contemporaries
Disability Studies
The history of emotion
Affect Theory
Performance Studies
Aesthetics
Selected Publications
"Dis/Enabling Spaces: Crip-Ecologies of The Tempest," in Disability and The Environment in the Global Colonial Era, ed. Tatiana Konrad (Temple University Press) (Forthcoming, 2024).
"Marking Readers: Pain, Pleasure, and the Nineteenth-Century Tactile Book," Inscription, no. 4 (Fall 2023), Co-author with Taylor Hare.
"Shakespeare Goes to Technical College," in Inclusive Shakespeares: Identity, Pedagogy, and Performance, eds. Sonya Freeman Loftis, Mardy Philippian, and Justin Shaw (Palgrave Macmillan, 2023), Co-author with Kimberly Crews.
"The Prosthetic Self: Disability and Drag in AJ and the Queen," in Adaptations of Mental and Cognitive Disability in Popular Media, eds. Whitney Hardin and Julia Kiernan (Lexington Books, April 2022).
"The Puck Project: A Shakespeare Performance and Ethics Program for Kids," Early Modern Culture Online, Special Issue: "Shakespeare in/and Education," vol. 7 (Winter 2020), Co-author with Kelly Duquette and Mary Taylor Mann.