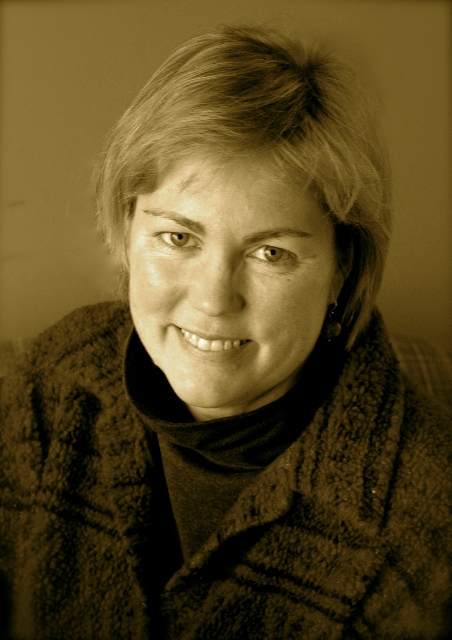 Associate Professor of English, Department Chair
laskeland@wittenberg.edu
(937) 327-7061
Hollenbeck Hall 123
Profile
Inspired by an undergraduate curriculum that emphasized ethics in the Western tradition at Luther College in Decorah, Iowa, Lori Askeland loves literature that, in Marge Piercy's words, is designed "To Be of Use." Words that seek to bring new ways of being into the world. Words that work to bend the long arc of history toward justice. Graduate school at the University of Kansas introduced her to the slave narrative tradition and the powerful abolitionist writings of the mid-19th century, and made her aware of the complex history of adoption and foster care. Thus, the orphan character in literary works, in relation to human oppression, became the focus of her dissertation and her subsequent academic research. As a teacher of literature at Wittenberg, and an elected local official for the village of Yellow Springs, Ohio, she strives to work at the intersection of poetry and public policy. She has edited a volume on Children and Youth in Adoption, Orphanages, and Foster Care, and has written peer-reviewed articles on a variety of writers including Harriet Beecher Stowe, Toni Morrison, Fanny Fern, and Octavia Butler.
Notable Accomplishments
Ohio State University, 2014, Digital Media and Composition Institute
Gay-Straight Alliance Award for "Building a More Diverse Campus," 2012
Wittenberg Woman of the Year, 2008
Campus Principal Investigator, Campus Climate Report, under Sue Rankin, President's Diversity Task Force, 2007
Wittenberg liaison to the Lilly Fellows Program in the Humanities and Arts, 1998-present. Helped secure several external grants and fellowships for Wittenberg faculty and students. Served on the National Network Board from 2006-2010.
Selected Courses Taught
Money, Debt, and American Dreaming: American Literary Genealogies
Stories and Theories of Their Own: American Women's Literature from  1800-present
The Orphan in Classic American Literature: From Huckleberry Finn to Jane Jeong Trenka
By Any Means Necessary: Political Resistance and African American Literature
Bound and Determined: Women in Captivity in American Literature
Begging, Borrowing and Stealing: An Introduction to Expository Writing
Orphans! The Dependent Child in US History, Literature, Law and Public Policy (Honors Seminar)
Degrees
Ph.D., University of Kansas
M.A., University of Kansas
B.A., Luther College
Research Interests
Adoption, foster care and reproductive justice in US literature
American women writers, especially fiction and memoir
The literature of slavery and human trafficking
Intersectional feminist / critical race theory (Audre Lorde, bell hooks, Sara Ahmed, Mimi Thi Nguyen, Lauren Berlant)
Community Service
Council Member, Vice-President of the Village Council of Yellow Springs, 2007-present
Springfield Leadership Council, Planned Parenthood, 2009-present
Board of Directors, Planned Parenthood Southwest Ohio, 2010-present​
Selected Publications
Book (Edited Volume)
Children and Youth in Adoption, Orphanages and Foster Care. Greenwood, 2006.
Selected Articles and Reviews
"How Thoroughly He Has Stolen My Child: Adoption, Abduction, Slavery, Religion and Imperialism in Octavia E. Butlers Parable Novels." Adoption and Culture 6 (2016). Forthcoming. Print.
Rev. essay of The Traffic in Babies: Cross-Border Adoption and Baby-Selling Between the United States and Canada, 1930-1972. By Karen A. Balcom. Toronto: University of Toronto Press, 2011. 356 pages. Somebody's Children: The Politics of Transracial and Transnational Adoption. By Laura Briggs. Durham: Duke University Press, 2012. 360 pages. Babies Without Borders: Adoption and Migration Across the Americas. By Karen Dubinsky. New York: New York University Press, 2010. 199 pages. Adoption and Culture 6 (2016). Forthcoming. Print.
"Adoption and Orphan Tropes in Literary Studies." Adoption and Culture 4 (2014): 13-25.
Rev. essay of Adopting America: Childhood, Kinship, and National Identity in Literature, by Carol J. Singley; Claiming Others: Transracial Adoption and National Belonging, by Mark C. Jerng; and Kin of Another Kind: Transracial Adoption in American Literature, by Cynthia Callahan.  Studies in American Naturalism 6.1 (2011): 98-102.  Print
"Un-bridaled Pageantry, or Here Comes the Eruption of Queer Desires." Review of The Wedding Complex: Forms of Belonging in Modern American Culture.  By Elizabeth Freeman.  American Quarterly 56.1 (2004): 163-170.  Print.
"'Has a Mother a Right to Her Children?': Fanny Fern's Urban Domesticity and the 'Birth' of Foster Care and Adoption in Mid-Nineteenth Century America," a/b: autobiography studies 18.2 (2003): 171-195.  Print.
"The Means of Draining the City of These Children": Domesticity and Romantic Individualism in Charles Loring Brace's Emigration Plan, 1853-1861." American Transcendental Quarterly 12.2 (1998): 145-62. Print.
"Remodeling the Model Home in Uncle Tom's Cabin and Beloved." American Literature 64 (1992): 785-805. Rpt in two books:
Subjects and Citizens: Nation, Race, and Gender from Oroonoko to Anita Hill. Eds. Michael Moon and Cathy N. Davidson. Durham, NC: Duke UP, 1995. 395-416. Print.
A Casebook on Beloved. Eds. William L. Andrews and Nellie Y. McKay. New York: Oxford UP, 1999. 159-179. Print.