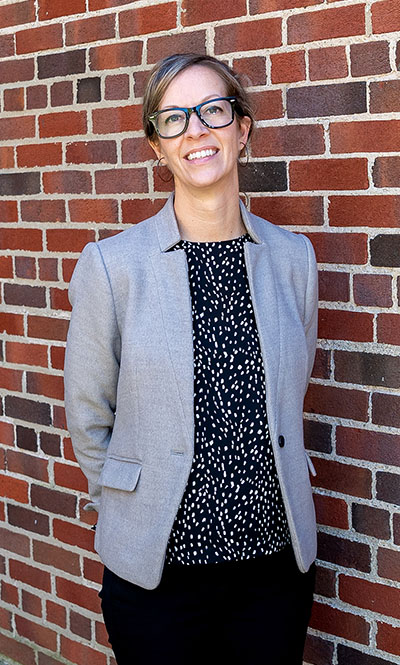 Professor of Practice
Secondary and English Education
hille3@wittenberg.edu
(937) 327-6420
Blair Hall 203
Erin Hill, Professor of Practice, joined Wittenberg's Education Department in the fall of 2018 after 20 teaching years in a variety of public school settings in rural, suburban, and urban areas from South Charleston, Ohio, to the Bronx, New York. In addition to supervising student teachers, she currently teaches courses in adolescent development, ELA reading and writing methods, and arts integration.
Throughout her career, Erin has been active as a teacher leader in curriculum development, staff development, and arts program development. As a department chair and literacy coach in the Bronx, she worked with a team to create a comprehensive ELA curriculum for a newly - developed public high school and presented at the New York City's Department of Education Graduation Colloquium on methods to increase graduation rates. In Ohio, she is RESA trained and has served as a formal mentor to ELA educators and library/media lab specialists. She has also worked as a cooperating educator for student teacher s from Cedarville, Wright State, and Vanderbilt universities.
Her key professional interest is coordinating arts opportunities for all students in all classrooms. She has served as district coordinator for Clark County Exemplary Writers, Nashville Metro Public Schools Young Writers, and Dayton Muse Machine, and she was the Piri Thomas house leader at The Bronx Academy of Letters. At Tippecanoe High School in Tipp City, OH, she co-founded Inferno, the school's NCTE award-winning literary journal.
Erin earned her B.S. in English education from Taylor University (by way of Indiana corn fields and volleyball courts) and her M.A. in English and American literature from New York University (by way of Greenwich Village park benches and coffee shops). Her former students include sports writers, teachers, activists, actuaries, farmers, theatrical lighting designers, a unicyclist, and the entertainer Prince Royce. She lives in Yellow Springs and enjoys reading, film, design, travel, sports, and good food cooked by others.
Degrees
MA, English and American Literature: New York University, 2009
BS, English Education: Taylor University, 1997