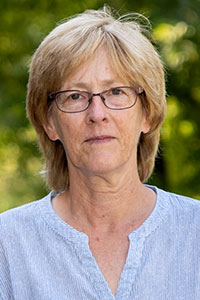 Director of Assessment & Licensure
Blair Hall 224
(937) 327-6318
martinc5@wittenberg.edu
Caryl Martin, director of Assessment, came to the Education Department at Wittenberg University in the Fall of 2020. Caryl spent 19 years in the Teacher Preparation program in Minnesota. During this time, Caryl spent 15 years as an auditor for the Council for the Accreditation of Educator Preparation (CAEP), reviewing programs seeking national recognition. Caryl also served as a member of CAEP's Board of Examiners. While in Minnesota, Caryl participated in the design and acceptance of the K-12 standards and developed all the tools to address standards for Minnesota high schools. Caryl was one of 3 people that developed the recently accepted Teacher Preparation standards in Minnesota.
Caryl has authored articles on Assessment and teamed up with a faculty member from East Carolina University to write a chapter in a textbook on its 9th edition on diversity in higher education. Caryl has provided over 20 national presentations on Assessment, Accreditation, and developing Assessment tool to address standards. Caryl has won campus awards for Excellence in Teaching and multiple awards for service to student athletes, along with state awards for leadership in the Teacher Preparation field.
Caryl received her B.A from Morehead State University, in Physical Education while also competing in Track and Volleyball. The MA degree in Physical Education and Secondary Education awarded by Western Kentucky University, while also serving as the women's track coach. Caryl received her PhD from Georgia State University in Higher Education with remaining research interests in athletics and physical education in colleges.