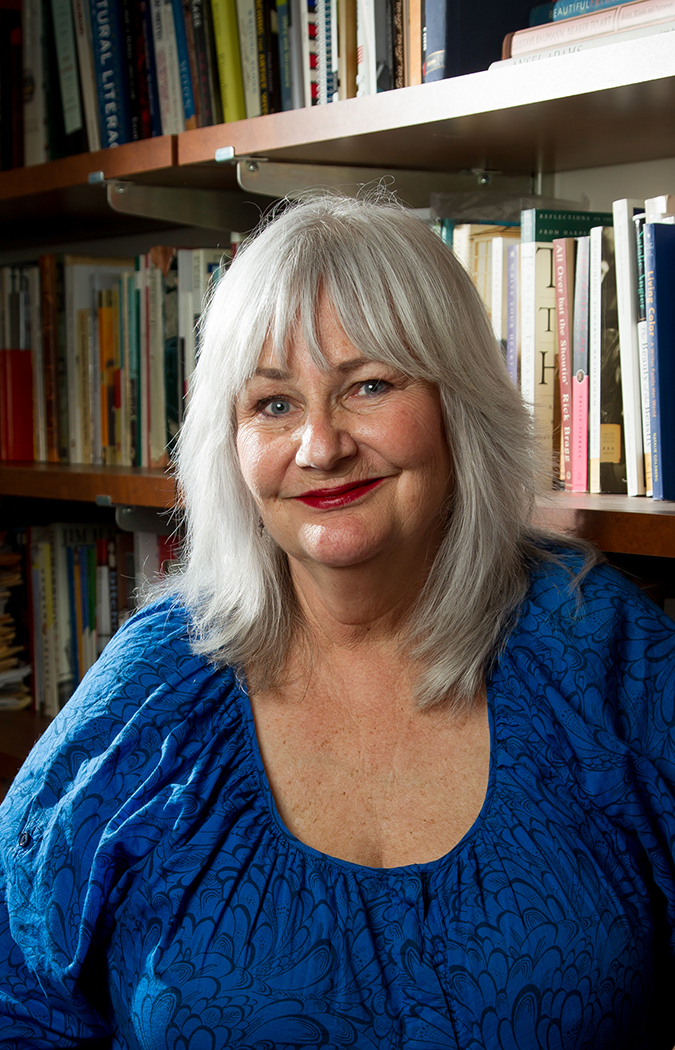 Professor Emerita of English
dfallon@wittenberg.edu
(937) 327- 7054
Hollenbeck Hall 110
B.A., San Francisco State University
M.F.A., Antioch University
D'Arcy Fallon taught creative writing, journalism, and composition. Her passion is the literary genre called Creative Nonfiction, a genre that answers to many different names, including Literary Nonfiction, Literary Memoir, the Lyric Essay, the Personal Essay, and Literary Journalism, among others.
Prior to teaching at Wittenberg, D'Arcy was on the faculty at University of Colorado at Colorado Springs (UCCS), where she taught creative writing and composition. In 2004, she was named Outstanding Instructor in UCCS's College of Letters, Arts, and Sciences.
In an earlier life, D'Arcy was a reporter (1982-1999), working for such papers as the Long Beach Press-Telegram, the San Francisco Examiner and the Colorado Springs Gazette. She has won many writing awards. In 1997, the American Association of Sunday and Feature Editors named her one of the country's best newspaper columnists. Her columns and stories have typically focused on the disenfranchised, the urban poor, and those most at risk in society.
She has a B.A. in Journalism from San Francisco State University and an M.F.A. in Creative Nonfiction from Antioch University in Los Angeles.
Her memoir, So Late, So Soon, about living in an isolated religious commune in Northern California, was published in 2004 by Hawthorne Books & Literary Arts.
An Army brat born in Monterey, Calif., D'Arcy has lived in Europe, the Philippines, Quebec, Virginia, Florida, Alabama, Arizona, Maryland, New York and Colorado. Her interests include teaching, writing, reading and talking about books, border collies, canning salsa, finding new ways to cook with garlic, and restoring old houses.