December 7, 2023
Start Time: 7:30 pm
Location:
Krieg Recital Hall
A full big band with saxophones, trumpets, trombones, and a rhythm section that performs music including swing, Latin, and rock fusion. Join us for a performance by the Wittenberg Jazz Ensemble.
Click on image below to view event flyer full screen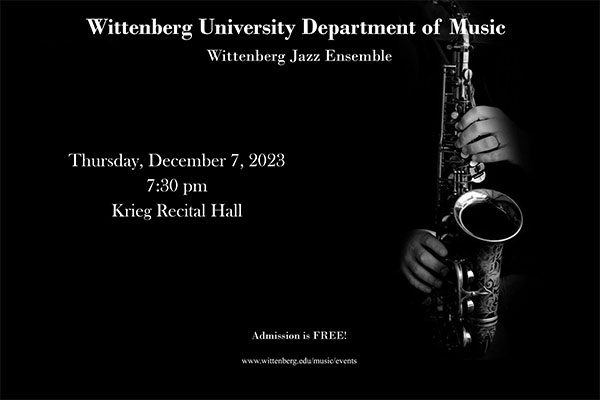 Click Here for a complete list of Department of Music events.
Contact Person:
dunlape@wittenberg.edu
Sponsoring Department:
Department of Music