The Wittenberg Series - Second City Performance
February 13, 2020
Start Time: 7:30 pm
Location:
John Legend Theater at The Dome, 700 S. Limestone St., Springfield, OH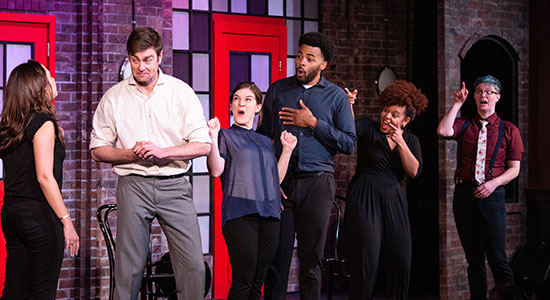 "The Best Of The Second City"
The Second City
Known for its unconventional and experimental approach, Chicago's legendary sketch and improv comedy theatre has entertained audiences for nearly 60 years and launched the careers of many of comedy's greatest stars. "The Best of The Second City" features the best sketches and songs from the comedy troupe, as well as their trademark improvisation. For Mature Audiences Learn more...
Event Time:
7:30 p.m., John Legend Theater at The Dome, 700 S. Limestone St., Springfield, OH
Contact Person:
Lisa Watson (watsonl4@wittenberg.edu)
Sponsoring Department:
Wittenberg Series