Venues
Chakeres Memorial Theatre
905 Woodlawn Ave.
Student Lab Theatre
225 N. Fountain Ave.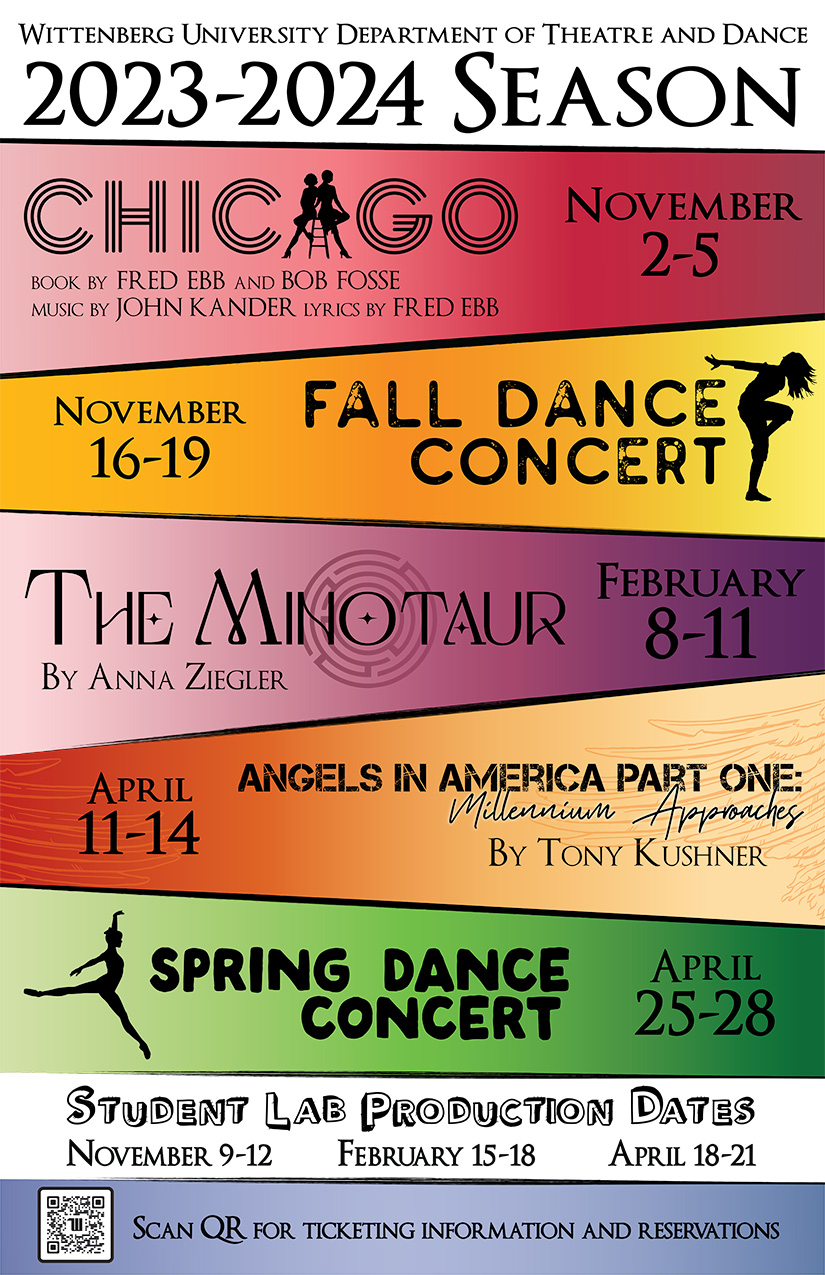 MainStage Performance
Chicago
Book by Fred Ebb and Bob Fosse
Music by John Kander, Lyrics by Fred Ebb
November 2-5
Chakeres Memorial Theatre
Fall Dance Concert
November 16-19
Chakeres Memorial Theatre
Join us on a journey through an eclectic mix of dance performances created by the artistic minds of the students of Wittenberg University. With genres from Hip-Hop and Contemporary to Jazz and Musical Theatre, this concert truly runs the gamut. With a wide breadth of styles, moods, and focuses there is something here for everyone to enjoy.
MainStage Performance
The Minotaur
By Anna Ziegler
February 8-11
Chakeres Memorial Theatre
MainStage Performance
Angels in America Part One: Millennium Approaches
By Tony Kushner
April 11-14
Chakeres Memorial Theatre
Spring Dance Concert
April 25-28
Chakeres Memorial Theatre
Past Performances