Seven Wittenberg University greats have been selected for induction into the school's Athletics Hall of Honor, in addition to an alumnus who will be honored with a Lifetime Achievement Award.
Michael Aljancic '02, Dane Borchers '07, Dan Furry '86, Monica McDonald Wright '05, Suzanne Medwid Ambron '09, Dale Pittenger '72, and Jen Weiss '90 will officially join nearly 250 other Wittenberg greats who have previously been inducted into the university's Athletics Hall of Honor. In addition, Steve Moore '74 becomes the sixth recipient of the Athletics Hall of Honor Lifetime Achievement Award.
Plans are underway to celebrate the members of the Athletics Hall of Honor Class of 2020 with a formal induction ceremony and banquet tentatively scheduled for the weekend of August 6-7, 2021, in conjunction with the annual Department of Athletics Golf Outing. At that time, the university also plans to celebrate the members of the Athletics Hall of Honor Class of 2019.
Event details will be announced as soon as they are finalized.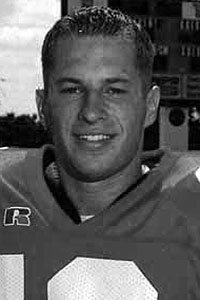 Michael Aljancic was a game-breaking wide receiver for the Tiger football team. He led the Tigers in receiving in three of his four seasons in the Red & White, and he finished his career as the Tigers' all-time leader in receptions with 147 (current rank sixth). After the 2002 season, the NCAA changed its policies to include postseason statistics in its records – when factoring in his 47 receptions for 764 yards and eight touchdowns in nine postseason games, Aljancic rises to second in program history in all three categories. His 10 receptions for 214 yards in a dramatic 38-35 NCAA Tournament win over Hardin-Simmons in 2001 both rank at the top of the program's postseason record book. Aljancic was an honorable mention All-America choice by USA Football News in 2000, and he picked up first-team All-North Coast Athletic Conference (NCAC) awards three times and was named to the league's All-Decade Team (1993-2002). A team captain in 2001, Aljancic was named team MVP following that season. A native of Louisville, Ohio, Aljancic currently resides in Worthington, Ohio.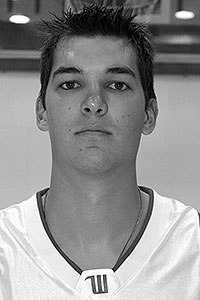 Dane Borchers was a dominant post player for the Tiger men's basketball team. After sitting out his first college season due to injury, Borchers quickly emerged as a dynamic offensive force for the Tigers, piling up 1,461 career points (currently ranks 11th on the program list). Borchers also grabbed 831 career rebounds to rank sixth on the program list, and his shooting percentages of .607 from the field and .788 from the free throw line rank among the best in program history as well. He earned second-team All-NCAC twice and first-team All-NCAC as a senior, in addition to NCAC All-Tournament team honors in 2006 (MVP) and 2007, team MVP three straight years, and Kiwanis/Zimmerman Classic Tournament MVP three times. Borchers also was named to the NCAA Division III All-Tournament team in 2006 after helping the Tigers to a runner-up finish, he earned first-team All-Great Lakes Region and third-team All-America awards in 2007, and he was later selected to the NCAC's All-Decade Team (1993-02). A native of Russia, Ohio, Borchers currently resides in his hometown.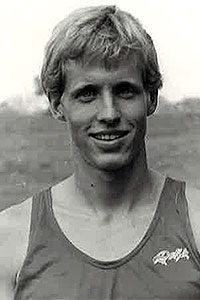 Dan Furry is among the best distance runners in the history of Wittenberg's men's cross country and track and field programs. He earned 12 letters – four each in cross country, indoor track and field, and outdoor track and field – as the team leader in distance events. Furry earned a pair of All-Ohio Athletic Conference (OAC) awards in cross country after finishing fourth in 1985 and fifth in 1986, and he qualified for the Great Lakes Regional meet in each of his four seasons. A three-time team MVP in cross country, Furry also served as team captain and led the Tigers to a program-best second-place finish in the 1986 league championship meet. On the track, Furry set school records for the 1500-meter and 5000-meter outdoor track events, and he earned All-OAC at the 1986 indoor championships after placing second in the 1500-meter run. A native of Charleston, WV, Furry currently resides in White Plains, NY, where he coaches high school track and field.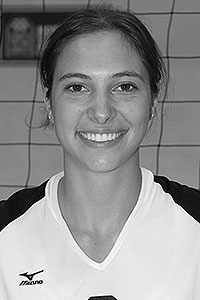 Monica McDonald Wright was a dynamic outside hitter for the Tiger women's volleyball team. She ranks among the best in program history with 1,626 career kills (fifth) and an attack percentage of .298 (seventh), astounding totals considering that she missed all but two matches of her junior season due to a knee injury. Her outstanding individual performance helped propel the Tigers to a four-year record of 123-27, including a perfect 43-0 against NCAC competition as Wittenberg won four straight regular season and tournament league titles. Wittenberg reached the NCAA Division III Tournament each year, with Wright playing a key role in pushing the Tigers to the national quarterfinals in 2002 and 2004. The 2001 NCAC Newcomer of the Year, McDonald earned three first-team All-NCAC awards and three first-team All-Great Lakes Region awards, in addition to NCAC Tournament MVP in 2002. She capped her career with second-team All-America in 2002 and third-team All-America in 2004, and she was later selected to the NCAC's All-Decade Team (1993-02). A native of Newark, Ohio, Wright is the head coach for women's volleyball at Otterbein University and currently resides in Sunbury, Ohio.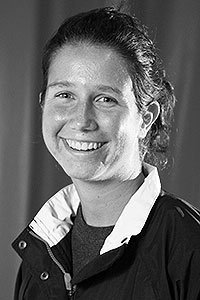 Suzanne Medwid Ambron was a box-to-box midfielder who led the Tiger women's soccer team to some of its best seasons in program history. Ambron was a four-year starter and All-NCAC award-winner, including three straight first-team designations for both the conference and the Great Lakes Region. Ambron capped her career with a second straight All-America award (second-team in 2007 and third-team in 2008), a fitting reward for a player who ranks in the top five in program history for assists in a season and a career while also claiming NCAC Offensive Player of the Year in 2008. Ambron was also named to the NCAC's All-Decade Team (2003-12). Wittenberg's four-year record with Ambron patrolling the midfield was 58-15-13, and the Tigers finished either first or second in the conference each season. Wittenberg won the NCAC Tournament three straight years, and in 2007 the Tigers advanced to third round of the NCAA Division III Tournament, a program-best. A native of Columbus, Ohio, Ambron currently resides in Denver, Colo.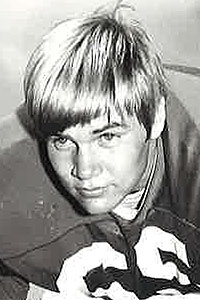 Dale Pittenger was a standout defensive lineman and thrower for the Tiger football and track and field teams who is described as "the definition of the word teammate." He earned three letters in football, helping the Tigers to undefeated seasons and OAC titles in 1969 and 1970. He was a key contributor to the 1969 squad that won a national championship, and he went on to claim All-OAC and Lutheran Brotherhood All-America honors in 1971, in addition to the team's Bill Edwards Golden Helmet Award. Pittenger was just as valuable to the track and field team as he scored in every dual meet during his career. He also scored points in the shot put for the Tigers in the OAC Championships in both 1971 and 1972. A native of Tipp City, Ohio, Pittenger returned to his hometown and has been an educator and coach for decades.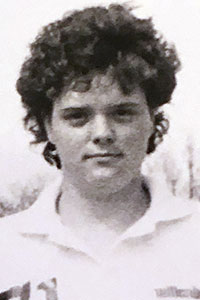 Jen Weiss was a record-breaking women's lacrosse goalkeeper who remains the program leader in save percentage by a wide margin. Weiss, who also ranks second in career saves with 753, backstopped the Tigers to the lone NCAA Division III Tournament appearance in program history in 1989. She also holds the school record for save percentage in a season with a mark of .647 in 1987. Along the way, Weiss was the team's Most Valuable Player in each of her four years and served as a team captain in 1990. Her accolades continue with four All-Region awards, including a first-team designation in 1989, and second-team All-NCAC in 1990, the Tigers' first year in the conference. A native of Hudson, Ohio, Weiss currently resides in her hometown.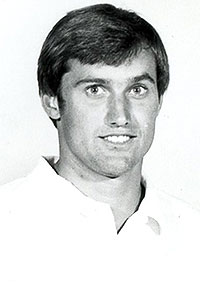 Steve Moore is among the most successful basketball coaches in NCAA Division III history after compiling an 867-253 record in 39 years at The College of Wooster and Muhlenberg College. He retired following the 2019-20 season ranked No. 2 all-time in Division III wins.
In 33 years at Wooster, Moore's teams won 18 NCAC championships and advanced to the NCAA Tournament 28 times. He was named NCAC Coach of the Year nine times and Great Lakes District Coach of the Year five times, in addition to earning Middle Atlantic Conference South Division Coach of the Year in 1983 at Muhlenberg. A three-year letterwinner at Wittenberg, Moore played for three OAC championship teams. Moore started his college coaching career as a graduate assistant at Ohio University, and then returned to Wittenberg as an assistant coach from 1976-81, helping the Tigers to four regular season OAC championships, two OAC Tournament titles, and a national championship in 1977. A native of Monroeville, Ohio, Moore currently resides in Wooster.