A complete recording of Dr. Frandsen's welcome announcement in the Benham-Pence Student Center is now available via the link above. Once on the Stretch Internet website, click "On Demand" to watch the event.
Wittenberg Selects Dr. Michael Frandsen As 15th President
The Wittenberg University Board of Directors has unanimously selected Dr. Michael Frandsen, vice president for finance and administration at Oberlin College, as Wittenberg's 15th president. Frandsen will begin his tenure July 1, 2017.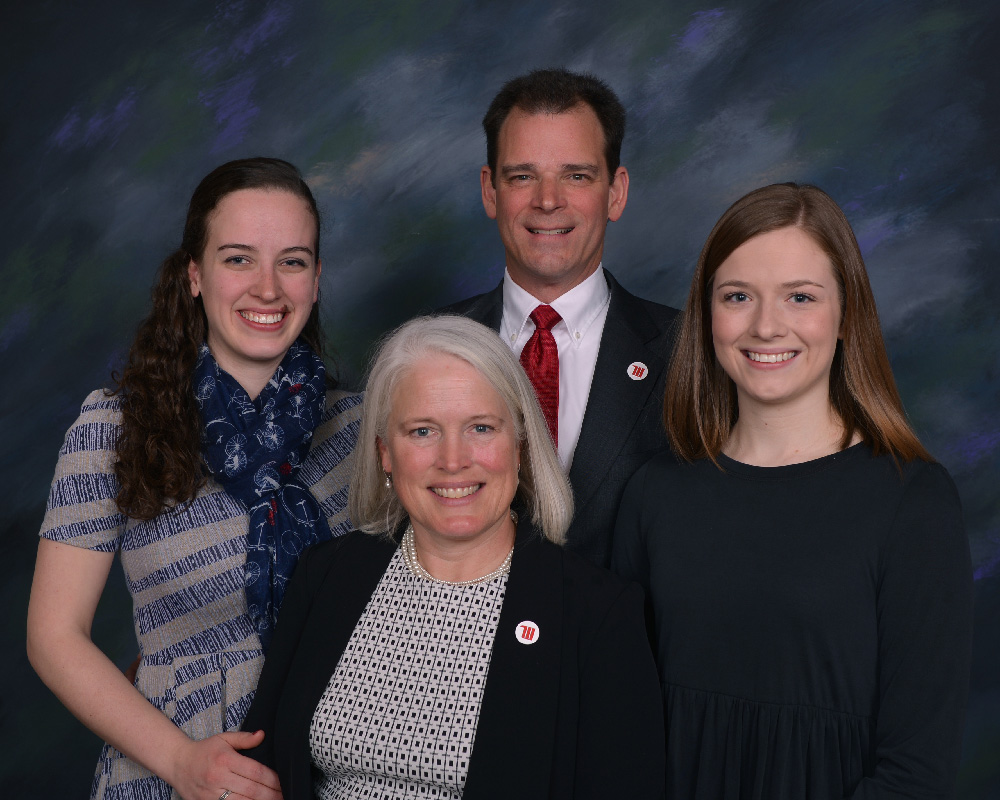 "Wittenberg is extremely blessed to have found in Mike an outstanding leader in higher education and a passionate advocate for the liberal arts who exemplifies our mission," said the Rev. Jonathan Eilert, chair of the Wittenberg Board of Directors and chair of the presidential search committee. "Mike clearly sees the big picture, finds the intersections that create opportunity, seeks creative solutions, and collaborates and communicates effectively with constituents, all while staying focused on our students and their personal and professional success. We are thrilled to have attracted such a distinguished leader, and we are convinced that he will take Wittenberg to new heights of excellence."
Frandsen's selection follows a six-month national search led by a 15-member search committee comprised of Board members, faculty, staff, community representatives, alumni and students, and managed by Tom Courtice of TBC Search Consulting, L.L.C. A total of 90 applications were submitted for the position.
"I am deeply honored to have been chosen to lead Wittenberg during this important time in its distinguished history," Frandsen said. "Wittenberg is a vibrant community of learners that places teaching excellence and the success of every student at the forefront of its mission. It is a place where students learn by doing - through research, internships, and study abroad, in classrooms and laboratories, on playing fields and stages, and through service to the community of Springfield. I am excited to work together with the Board, students, faculty, staff and alumni to build on Wittenberg's strong foundation and advance its mission now and for future generations."