Published April 30, 2020
Wittenberg Community,
The COVID-19 situation has forced us to take unprecedented steps, but I remain grateful for the patience, understanding, and flexibility of the people of Wittenberg. This is a difficult time on our campus, in our community, across higher education, and everywhere. As we continue to navigate the uncertainty and adapt to the challenges presented by this ever-evolving global health crisis, it is critical that we take time to highlight the positive and offer thanks.
We have continued to celebrate academic and leadership excellence with our virtual Honors Convocation, including announcing this year's recipient of the Alumni Association Award for Distinguished Teaching. Congratulations to Dr. Brian Yontz and all those who have been honored. Departments, teams, and organizations have been recognizing their students, especially the seniors. We'll celebrate graduation in a few weeks, virtually for now.
We are in the process of disbursing the $864,385 we have received so far through the Higher Education Emergency Relief Fund authorized by the CARES Act. These funds are meant to support our students, and I want to thank Amy Barnhart in financial aid, Doug Schantz in business operations, and all in those areas for getting this financial assistance to our students quickly and efficiently. Information about room and board credits went out to students today.
I know the question we are all asking is "will we open on time this fall?" I am hopeful that this will be the case, but we should expect that it will be different. We must continue to rely on guidance from state agencies to make an informed decision, and we must consider the health and safety of all members of our community in the process.
At this time, four return scenarios are being discussed. Provost Michelle Mattson is leading efforts to explore these with faculty members. Vice Presidents Casey Gill and Gary Williams are convening a group of internal and external experts, including some alumni, to examine the health, safety, and hygiene issues. All of that must come together as we develop comprehensive "what if?" plans for our campus community. Our intent as of today is to make a firm decision about the fall by July 1. We are also looking to start the slow shift back to in-person campus work on June 1. Looking further ahead, the group of faculty, staff, and students considering options for our postponed Commencement ceremony has now set October 10 as the target date.
In the meantime, please continue to support, reach out, and encourage one another. The resilience of the Wittenberg community is evident everywhere, and I thank each of you for ensuring that it remains.
Best Regards,
Michael Frandsen, Ph.D.
President
Wittenberg University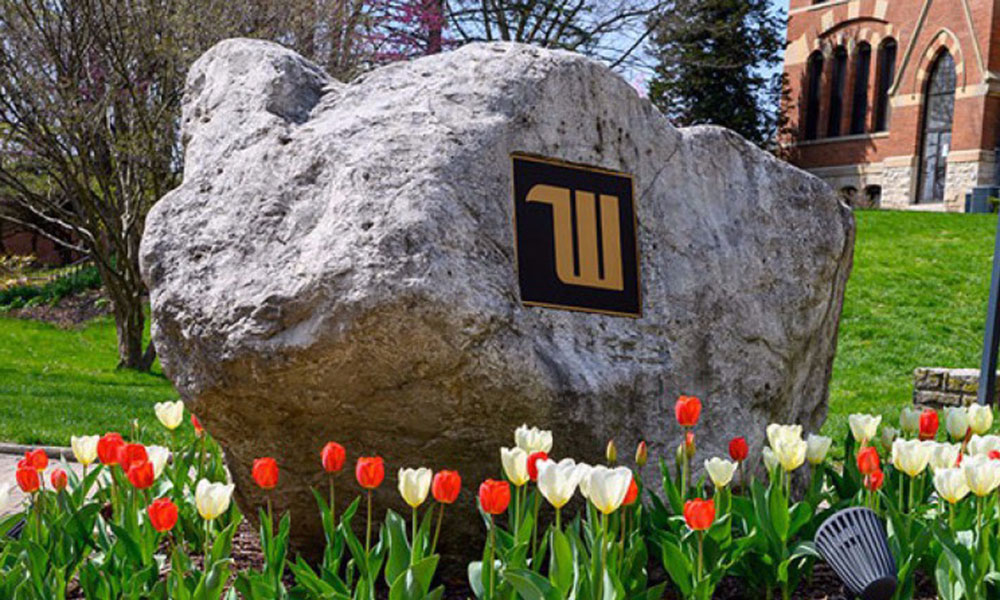 CARES Act Funding
We are expected to receive approximately $1.7 million in total funding through the Higher Education Emergency Relief Fund authorized by the Coronavirus Aid, Relief and Economic Security (CARES) Act.
---
Honors Convocation
To see all those being recognized for academic and leadership excellence, I encourage you to visit the 2020 Honors Convocation website, which includes several special videos generated by members of our community. Congratulations to all. Our Celebration of Learning virtual event is expected to be announced next week.
---
Distinguished Teacher
On behalf of the Alumni Board, Tosha Bell '07 announced yesterday that this year's recipient of the Alumni Association Award for Distinguished Teaching, our top faculty prize, is Brian Yontz, associate professor of education and department chair. Please join me in congratulating Brian! Tosha's announcement video and more on this recognition can be found here.
---
Virtual Engagement Options
Our Office of Alumni Engagement recently launched its first-ever virtual Alumni College on the Road featuring Sarah Fortner in environmental science. Sarah discussed flattening the curve and how COVID-19 might inform climate action in a special Zoom presentation, which attracted close to 40 participants. Additional virtual options for engagement can be found on an updated website. Professor of Biology Jim Welch has also agreed to participate in the next virtual Alumni College on the Road, May 20.
---
SAC Shout-Out
The Staff Advisory Council would like to send this month's shout-out to the entire Information Technology Services division. The sudden shift to distance learning and remote work relied on the uncompromising efforts of our IT team. No matter the question raised or support needed, the IT team delivered, showing once again the power of passing on light at Wittenberg. Congrats and sincerest thanks to all in IT.
---
DeWine's Tie
As many of you may have seen, Governor Mike DeWine sported a Wittenberg tie today during his 2 p.m. press conference. For those unable to tune in, please click here. While I know the news has not always been positive, today's press conference united alumni, friends, and colleagues in sharing their Wittenberg pride across social media. Governor DeWine also gave shout-outs to two of our alumni, Lance Himes and Joseph Deters, proving that our alumni outcomes are equally impressive. My thanks to all involved with getting the tie to the Governor's office.