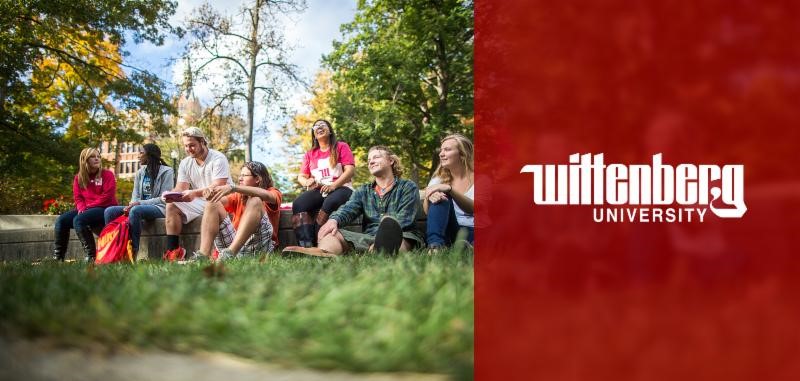 Published January 12, 2020
Wittenberg Community,
Happy New Year and welcome back! I hope you all had a restful and renewing break full of celebrations of the holiday season with family and friends. I am excited to have our students return and bring with them the energy and enthusiasm that always accompany a new semester.
This semester and all of 2020 will be a momentous time at Wittenberg as we celebrate the 175th anniversary of our founding back on March 11, 1845. A number of activities and programs are being planned throughout the year. There will be many chances to participate as we honor our past and look ahead with confidence to inspiring more students to find their light at Wittenberg. More information on all the activities will be forthcoming.
We begin the year with positive momentum on many fronts. Our persistence of first-year students from fall to spring semester looks to be much improved. Vice President Carola Thorson shared promising news with campus on recruitment last week. She will hold her next enrollment forum on January 23 when the focus will be on financial aid. Later this week you will hear from Vice President Rebecca Kocher with a report on fundraising success. Our comprehensive campaign now stands at $64.2 million. Our men's and women's basketball teams are having outstanding seasons. The men are currently unbeaten and ranked second in the nation in Division III; the women are on an eight-game winning streak.
We will enjoy and build on that momentum, but this year will also find us continuing the important campus conversations regarding the need for a realignment of operations, staffing, and offerings. The higher education marketplace is rapidly changing and evolving, and residential liberal arts colleges like Wittenberg face difficult challenges. In the face of the environmental pressures, we must place our long-term sustainability at the forefront of our thinking and actions. All of us will be asked to adapt to change. We have been making a difference in the lives of students for 175 years and that remains the foundation of our mission. Together, I believe we can innovate and achieve the absolute best for our community and collective future.
Wishing you all a wonderful 2020. Below please find a brief update on campus news and upcoming events. Our newest hires and Staff Advisory Council shout-outs will be featured in next month's communication.
Best Regards,
Michael Frandsen, Ph.D.
President
Wittenberg University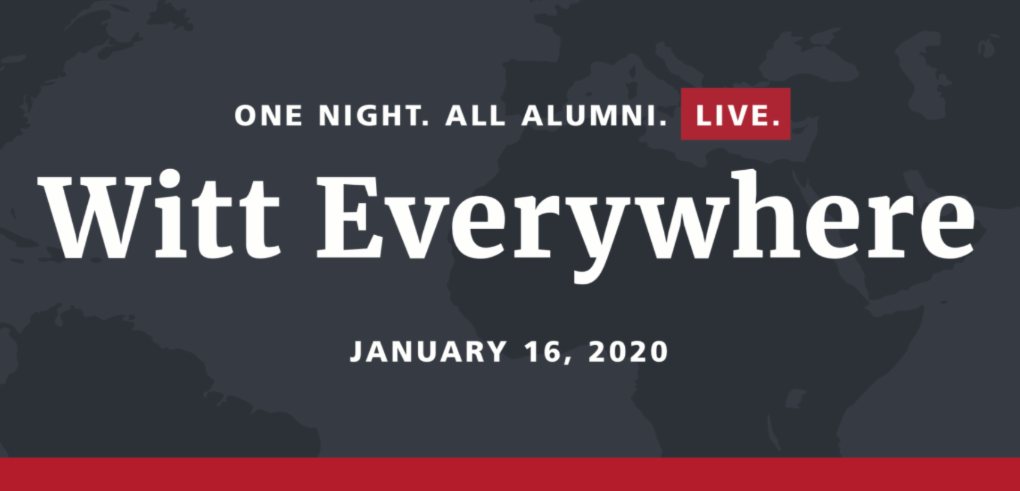 Connecting With Alumni
I want to thank the Offices of Advancement and Alumni Engagement and University Communications for all their work to make the first-ever Witt Everywhere event a successful one this week. Alumni have been sending in questions for the January 16 event and registering to attend watch parties being hosted by our alumni chapters. Alumni have also indicated that they plan to watch from home. An archived version of the event will be made available for later viewing.
---
MLK Jr. Convocation
I am excited to welcome University of Maryland-Baltimore County President Freeman A. Hrabowski III as our keynote speaker for our annual Martin Luther King Jr. Convocation at 11:15 a.m. Monday, January 20, in Weaver Chapel as the 2019-2020 Wittenberg Series continues. His address is titled "Holding Fast to Dreams: A 50-Year Experiment in American Higher Education."