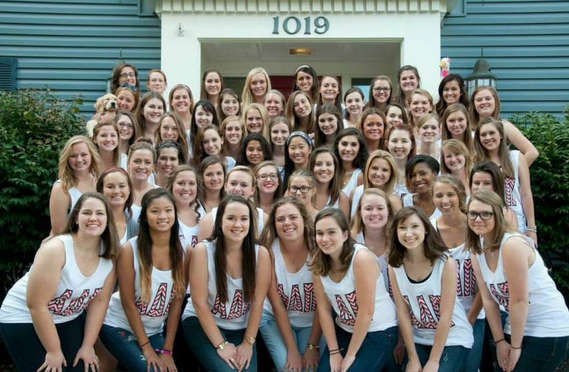 We have a creed which states:
"I BELIEVE that the privilege of membership in Alpha Delta Pi brings the responsibility to do my best in whatever I undertake, always remembering that leadership requires confidence tempered with humility and courage blended with tolerance.
I BELIEVE that I must strive to become a well-balanced person by following the dictates of the four points symbolized by our diamond-shaped badge: first, strengthening my own character and personality; second, watching my attitudes to ward my fellow-beings; third, recognizing the value of high educational standards; and fourth, developing faith and loyalty."
We work in our sisterhood to encourage sisterhood, scholarship, service and self. We hold workshops for each of these categories and we also work to establish rewards for scholarship to increase studying and high academic achievement. We encourage our women to become actively engaged in the community through leadership opportunities.
You can reach this organization's officers by emailing alphadeltapi@wittenberg.edu