Delta Sigma Phi is a national, not-for-profit Fraternity that's helped young men become better for more than a century.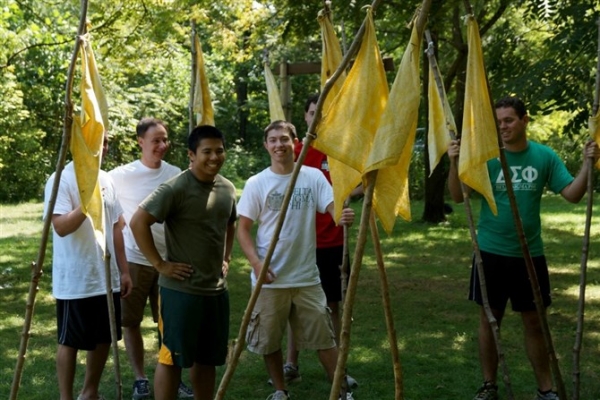 Founded on December 10, 1899 at the College of the City of New York, Delta Sig has grown significantly over the years with 104 active chapters in the United States. In our 115 years of history, over 115,000 men have initiated into Delta Sigma Phi Fraternity. Today, we have 85,000 living alumni and more than 5,000 undergraduates.
The men of Delta Sigma Phi at Wittenberg are committed to becoming better men, leading better lives, and setting an example for the students of Wittenberg University to follow. We strive to set the bar higher and to challenge others to excel in all aspects of their lives. Delta Sigma Phi engages in a wide variety of activities at Wittenberg, such as philanthropic events benefiting both the American Red Cross and local businesses and charities. Additionally, members of Delta Sigma Phi perform many hours of volunteer services to give back to our community, as well as academic support to our members and social gatherings for the Wittenberg community.
You can reach this organization's officers by emailing deltasigmaphi@wittenberg.edu