A green dot is the moment it takes to make a choice to do something, anything to make it less likely that someone gets hurt or that shows the people around you that you don't tolerate violence and are doing your part to prevent it.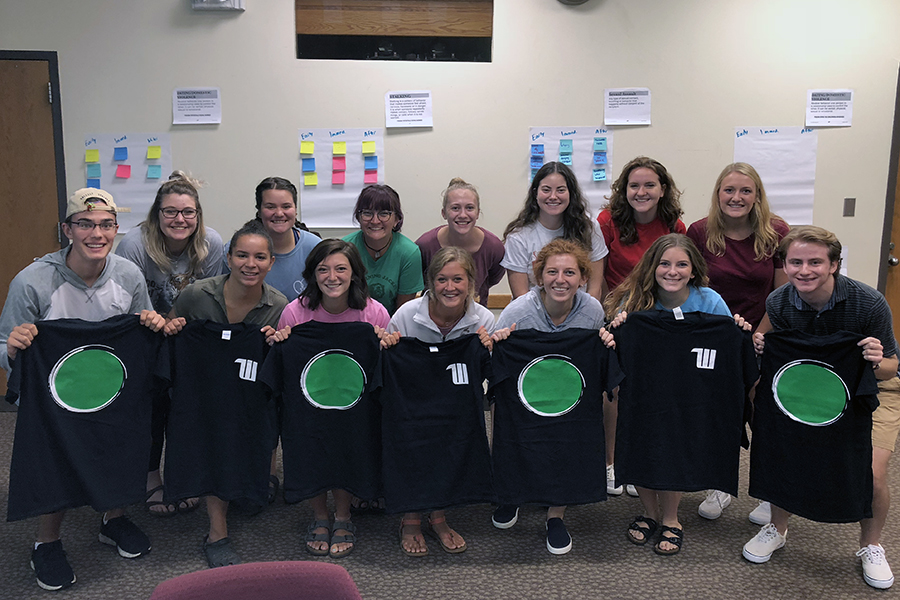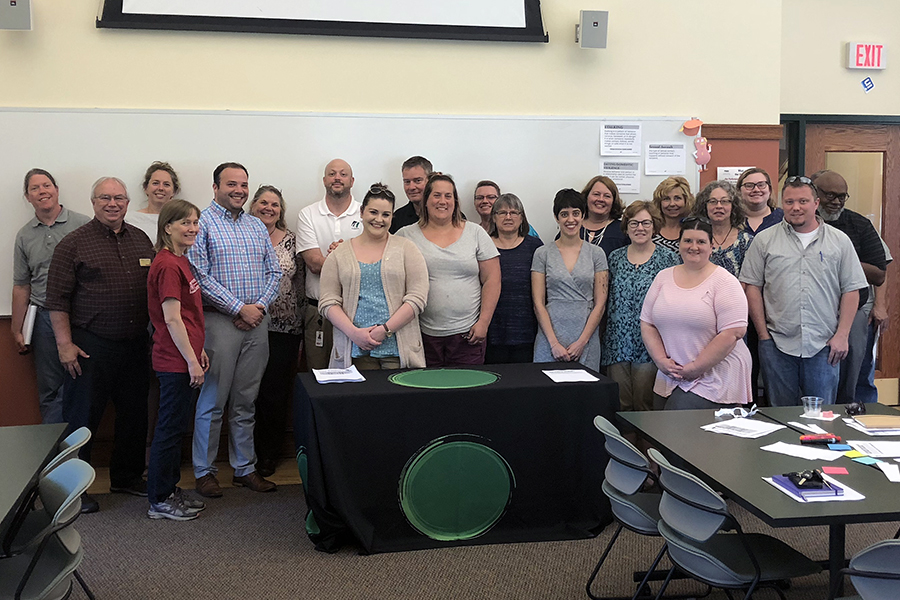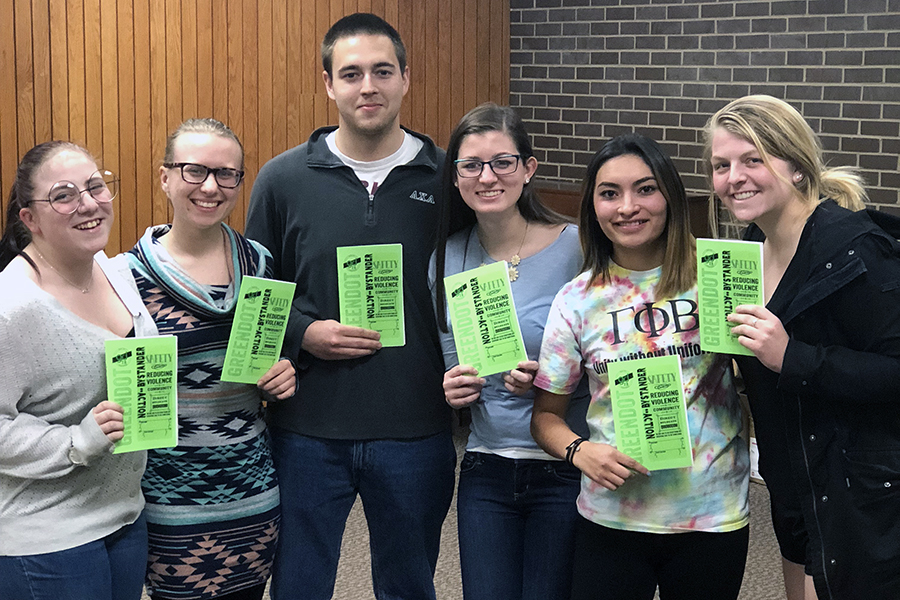 Click on images to view full size.
The Green Dot Violence Prevention Strategy is a national program that trains students, faculty, and staff in bystander intervention to help prevent instances of power-based personal violence (PBPV). PBPV is a form of violence where one individual asserts power, control, or intimidation over another to cause harm. This includes dating violence, domestic violence, sexual assault, stalking, and harassment. When these moments of violence occur on our campus, they're seen as red dots. A "Green Dot" is defined as any action, choice, word, or attitude that counters or displaces a "red dot" of violence, reducing the likelihood that someone will be hurt. This not only promotes safety for everyone in the Wittenberg community, but also sends a clear message that we do not tolerate violence on our campus.
Green Dot focuses on creating two norms on campus. We want to create a culture that violence is not tolerated and help everyone understand their expectation to do their part. We create these norms by offering two different types of trainings.
Green Dot Overview Talk: 75-90 minute session focused on a general, basic overview of the Green Dot strategy. This program can be requested for communities at any point throughout the year.

Green Dot Bystander Training: 3.5-4 hour training session offered by the facilitation team to a wide-campus audience. Each semester we will host 1-2 of these trainings.
If you have any questions or would like to have a Green Dot Overview Talk brought into your organization, department, or group contact Gwen Owen, oweng@wittenberg.edu, Co-Coordinator of Green Dot.