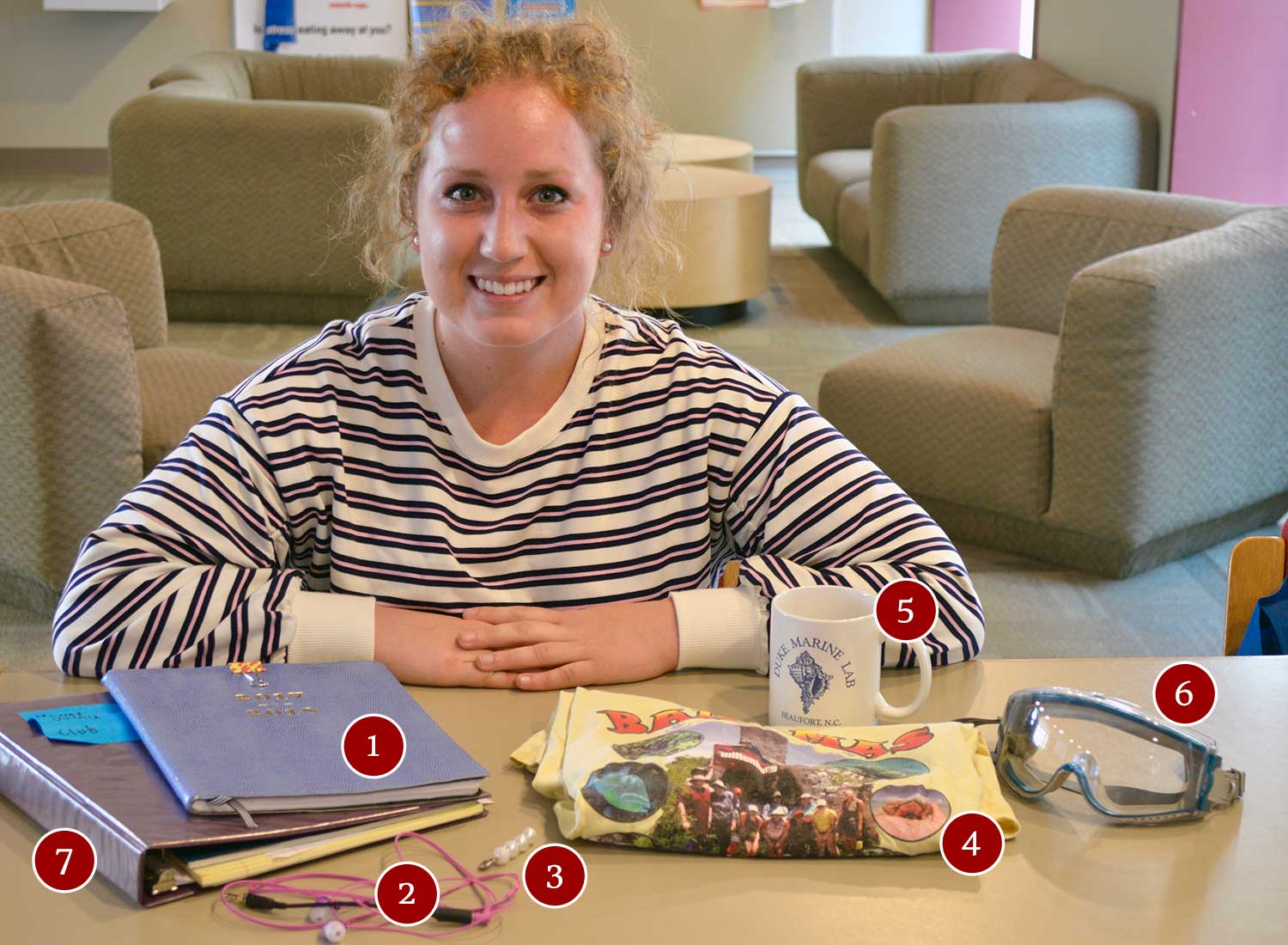 Hedda Samuelson, Class of 2018
Major: Biology
Minor: Marine Science
Hometown: Columbus, Ohio
1. Planner
With busy and stressful times in the semester, Hedda writes everything down in her planner to stay on track.
2. Headphones
Hedda enjoys listening to music when she studies to block out other noise.
3. Gamma Phi Beta pearls
Gamma Phi Beta sorority, which Hedda joined her freshman year, has been a big part of her Wittenberg experience. She has met many great people, many of whom are outside of her major.
4. Bahamas tank top
Between her sophomore and junior years at Wittenberg, Hedda had the opportunity to participate in the San Salvador trip with the department of biology. While completing requirements for her marine science minor, she also got to meet many other Wittenberg students and got to know her professors better.
5. Duke Marine Lab coffee mug
Hedda spent the fall semester of her junior year at the Duke Marine Science Lab, which offered a small community similar to Wittenberg and where she completed a research project.
6. Lab goggles
As a biology major, Hedda has completed a lot of labs. She is also a biology faculty aide and works for her faculty advisor in the marine science lab.
7. Binder
Hedda serves as the advisor to the Marine Science Club, which currently takes part in campus cleanups.
Compiled by: Mallory Moss '20
Photo by: Kalle Young '20