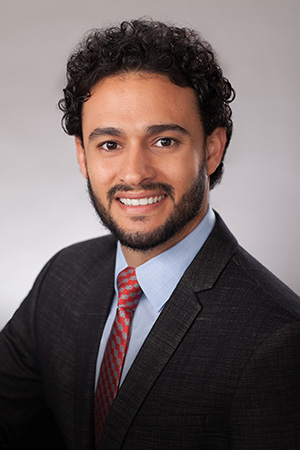 Visiting Assistant Professor of Languages
chadezr@wittenberg.edu
(937) 327-7062
Hollenbeck Hall 109
Visiting Assistant Professor of Languages, Dr. Rusquin Chadez teaches Spanish and Hispanic literature and culture courses. He received his B.A. in Hispanic Literature from the Universidad Autonoma Metropolitana, Iztapalapa, in Mexico City and his M.A. and Ph.D. in Spanish with a concentration in Latin American Literature and Cultural Studies from the University of Houston. His areas of specialization are Latin American Literature and Cultural Studies (XIX-XXI), with an emphasis on Greater Mexico and the Hispanic Caribbean, with an emphasis on Cuba. Other areas of specialization are Gender and Sexuality Studies (Women's, Gender and Sexualities Studies Graduate Certificate), US Latinx Literature and Heritage Learners (Graduate Certificate in Spanish as a Heritage Language and Culture), and Spanish for the Global Professions. 
He has a strong interdisciplinary and theoretical background combined with a transnational, transatlantic, transcultural, and aesthetics perspective. He continuously put these theoretical approaches in dialogue with intersectionalities and power dynamics. These discourses continuously motivate him to question, revise, and enrich official and canonical literature and culture historiographies, among other hegemonic discourses to recover and legitimate the different genealogies at the same level, and not by cancellation, but by conciliation.
Dr. Chadez has published six academic articles in national and international academic journals such us "Identidad viajera: La mexicanidad de Rosario Sansores en su poesía transnacional" (2014), in Border-Lines, University of Nevada, Reno. He is currently working on a book on the Hispanic world's manifestations of lo cursi (XIX-XXI), intersected with camp/kitsch concepts, and gender, sexuality, identity, and nation. He joined the Wittenberg faculty in 2019.