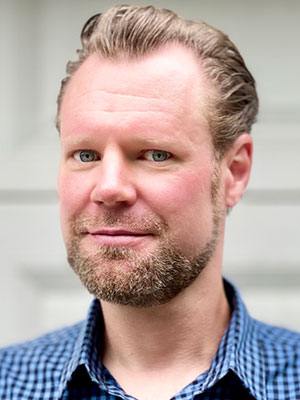 Visiting Assistant Professor of Languages
German
Interim Director of Language Learning Center
Hollenbeck Hall 230
(937) 327-6359
gerhardss@wittenberg.edu
Sascha Andreas Gerhards completed his dissertation "Zeitgeist of Murder: The Krimi and Social Transformation in Post-1945 Germany," in 2012. In the 2012-13 school year he held a Max Kade Distinguished Fellowship in German Studies at UC Davis.
Dr. Gerhards has published an interview with acclaimed linguist Claire Kramsch on her book The Multilingual Subject, a chapter about the postwar Edgar Wallace films in a volume on genre cinema, and a chapter entitled "Krimi Quo Vadis: Literary and Televised Trends in the German Crime Genre," in the first American Anthology on the German crime genre. Sascha's essay "Krimi und Klamauk: Trivializing Murder in the Eberhofer and Kluftinger Series" was part of a special issue of Colloquia Germanica in early 2016.
The German Studies Review recently published Sascha's essay "Tracing the Stasi in the Televised German Krimi: Tatort and Polizeiruf 110 Episodes as Precursors to the Post-Reunification Stasi Debate." He is currently working on a research project about the European refugee crisis and Muslim representation in the German media, and a monograph tentatively titled: Tatort Television: 50 years of German Reality.
Degrees
Ph.D. German Cultural Studies University of California, Davis 2013
M.A. Comparative Literature University of Rochester, NY 2005
B.A. English and Social Sciences University of Cologne, Germany 2004