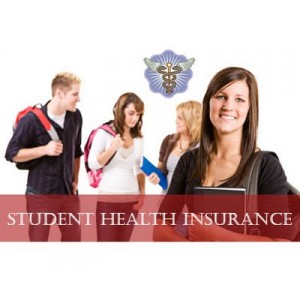 Wittenberg recommends that all full-time students have medical insurance coverage. Enrolled students are asked to provide a copy of their insurance information along with other required health forms requested.
The university does not offer any individual student health insurance with the exception of international students. Per VISA issuance guidelines, international students are required to be covered with the International Student Health Plan provided through the university. For more information, contact the Office of International Education at (937) 327-6185 or via email at jbennett@wittenberg.edu.
Resources For Securing Health Insurance Coverage
Students desiring insurance coverage who have no hometown broker to arrange it can access a broker through NAHU (National Association of Health Underwriters). An independent insurance agent can assist you in finding the most appropriate individual plan at the most cost-effective rate. You can also buy a health plan through the HealthCare.gov Marketplace. You may qualify for lower monthly premiums and other savings based on your income. In addition, Anthem Blue Cross Blue Shield provides a guide for students researching their insurance options. Regardless of your choice in coverage, these arrangements should be made well in advance to arrival on campus.
If you find that you still have questions about securing health care coverage, feel free to check out this resource from Young Invincibles for comprehensive information about your options.
If You Are Covered Under a Parent's Insurance Plan
Under the Affordable Care Act (ACA), insurers are required to offer health insurance to children under the age of 26, regardless of marriage status or where you live. Some private health insurance plans do not cover services received away from your home network - this could affect your choice of care. Be sure to find out what needs to be done to ensure that office visits, lab tests, x-rays or prescriptions are covered by your insurance company.
We look forward to serving our students, and we encourage you to stop in at the Health and Counseling Center during New Student Days.