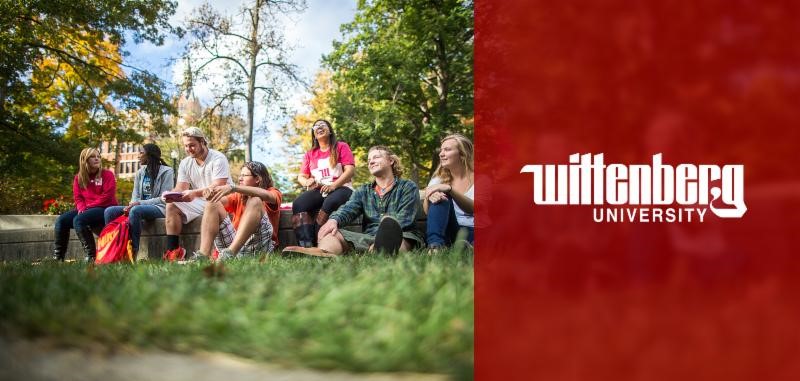 Published February 11, 2019
Wittenberg Community,
This past week was a busy one as we welcomed our Board of Directors to campus for its winter meeting, Feb. 7-8. I will be hosting a post-Board forum this Wednesday at 4 p.m. in Bayley Auditorium to review key actions and discussions from the two-day meeting and to share some general campus updates. I encourage you to attend.
We also took time during the meeting to introduce Dr. Michelle Mattson as our new Provost. Michelle was present at many of the meetings and events, and I want to thank everyone who took the time to introduce themselves to her. Michelle is excited about joining the Wittenberg community before July 1. You can read more about Michelle below.
Additionally, the first meeting of the new President's Council for Diversity and Inclusion occurred on January 29. The Council will play an essential role in engaging our entire community in work designed to ensure that Wittenberg is a more inclusive and inviting campus for all individuals, and this meeting affirmed that we have a committed group of colleagues at the table. Our new Assistant Dean for Diversity and Inclusion, Joshua Moore, is serving as the chair/convener of the group, but it will truly take an institution-wide effort by many.
One of my first charges to the Council is to identify training opportunities and resources for everyone in our community. Each of us is at a different point in a lifelong journey; we all need training. It is my hope that this semester the Council will identify training for itself, Senior Staff, Student Senate, and Campus Police.
Our values call on us to be a purposeful and diverse community in which we affirm the dignity of every person. Therefore, it is the responsibility of all of us to effect positive change if we are to be the type of community our values call us to be. I would urge each of us to start today in asking "how can I be a positive force for change at Wittenberg?" Only then will we begin to break down the barriers and build the bridges that will lead us in becoming a truly inclusive and inviting campus for all.
Best Regards,
Michael Frandsen, Ph.D.
President
Wittenberg University
---
Enrollment Forum
The third Enrollment Forum, which Carola Thorson, vice president for enrollment management, will lead, is slated for Thursday, February 21, at noon in the Alumni Room of the Benham-Pence Student Center. The focus of this forum will be on how faculty and staff can best engage prospective students during an individual visit. The "Weekly Numbers Update" is also now available for review every Monday in the MyWitt Portal.
---
New Provost Named
Michelle Mattson, Associate Vice President of Academic Affairs for Institutional Effectiveness at Rhodes College in Memphis, Tennessee, will serve as our new Provost. "I am delighted to be joining the Wittenberg University community," she said. "The level of dedication to and enthusiasm for the University resonated clearly and deeply with me in every conversation I had with members of the Wittenberg family. I look forward to investing the same level of passion and commitment as I found in all of the students, staff, and faculty whom I have met."
---
Diversifying Education
Thanks to $20,000 in seed funding from the Strengthening Ohio's Teacher Pipeline Through Partnership grant program, administered through the Ohio Department of Higher Education (ODHE) and the Ohio Department of Education (ODE), Wittenberg and the Yellow Springs Exempted Village School District (YSEVSD) will be working collaboratively during the next three years to increase the number of underrepresented teachers employed by YSEVSD and the number of underrepresented students enrolled in Wittenberg's Teacher Education Program (WTEP). Additionally, the funding will provide for training of both WTEP and YSEVSD faculty with regard to mentoring students from underrepresented groups.
---
Special HWA Tour
As excitement continues to build around the recent opening of the 1929 building and the anticipated opening of the overall newly restored and renovated Health, Wellness and Athletics facility during Homecoming, October 24-27, 2019, Wittenberg will be hosting a special media and community leader tour of the facility on February 27, 2019. Vice President and Director of Athletics Gary Williams will lead the tour, and plans are underway to have additional special events for the campus following spring break.
---
Good Samaritans
I want to thank Premier Health Partners for donating more than $31,000 in hospital equipment to Wittenberg after the closing of Good Samaritan Hospital in Dayton. The equipment will support Wittenberg's nursing program, specifically in its simulation lab in the Barbara Deer Kuss Science Center, Room 237. The simulation lab, which opened this semester, is a requirement for every pre-licensure nursing program.
---
Athletics Update
The sports calendar is packed this month, with action across the pools, courts, tracks, and fields. On the court, the Tiger men's basketball team is on a hot streak, including a 10-point win at arch-rival Wooster, the women's basketball team is nearing a top-four NCAC finish, and the men's volleyball team is off to a 7-5 start as the preseason favorite in its conference. The swimming and diving teams are competing in the NCAC Championships February 13-16, and the track and field teams are preparing for the NCAC Indoor Championships March 1-2, while a host of other teams get their 2019 spring seasons underway in February, including men's lacrosse, women's lacrosse, men's tennis, women's tennis, and women's water polo.
---
All-Recognition Event
The first annual All-Employee Service Recognition and Award Luncheon will now take place on Thursday, February 28, 2019, from 12 p.m.-1 p.m. in the 1929 fieldhouse. The event provides an opportunity for all of us to celebrate as a community, and I would encourage you to RSVP now, if you haven't already.
---
A Mission That Matters
In my continuing effort to remind us of the respective impacts we all make, I am again sharing another video that speaks to the power of Wittenberg through the voices of our community. My thanks to Dr. Adam Parker for sharing what makes Wittenberg so special.
---
"I 'Heart' Witt" Day
The third annual "I 'Heart' Witt" Day is scheduled for Wednesday, February 13, from 11 a.m. to 1 p.m. and from 5 p.m. to 7 p.m. in the Center Dining Room Lobby and the Benham Pence Student Center welcome area. All are encouraged to take time to write a note of thanks to Wittenberg's generous donors, as well as share the day on social media using #LOVEWITT or the image to the right.
---
Welcome New Hires
Moving forward, the Staff Advisory Council in partnership with Human Resources will be noting our newest employees each month in this communication. To see those who have joined our community from October 2018 through January 2019, please click the link below.
---
Staff Advisory Council Shout-Out
The SAC's shout-out for February goes to the dedicated and nimble members of the athletics administration, who have been juggling a lot with the transitions in their facilities. Praacnaa Colestock, Jonathan Wojciechowski, Bret Billhardt, and Gary Williams have all been bending over backwards to be flexible with space constrictions, to stay organized, and to be in constant communication—and all with a "figure it out and get it done" can-do attitude. It takes a lot to keep all the teams and programs running smoothly when the availability of high-demand venues is in constant flux, and the athletics administration team has been at the top of its game. Thank you for all your hard work as we anticipate the completion of construction projects that will enhance our campus and bring new opportunities to the Wittenberg and Springfield communities. Tiger Up!