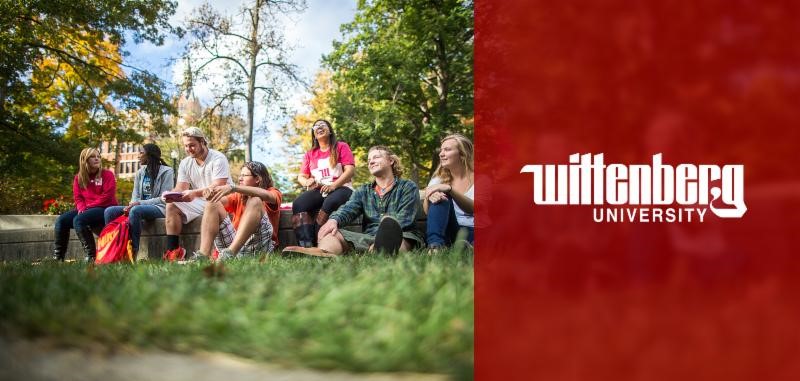 Published July 11, 2019
Wittenberg Community,
This week we are excited to be welcoming hundreds of incoming students and their families to the first of our four summer orientation sessions. (I hope you've watched the videos; thanks, Mike.) As you know from our student success team, these sessions provide an opportunity for our newest students and their families to engage with our campus community, receive their class schedules, tour their assigned residence halls, learn about our academic environment, make social connections with peers, and better understand our resources and culture of care – "All in for You." A special engagement fair and all-campus social follows each session, which I encourage you to attend as you are able. The remaining sessions are: Friday, July 12, Saturday, July 13, and Friday, July 19. More information can be found here.
 
On July 1, we officially welcomed Michelle Mattson as our new Provost. I know Michelle hopes to connect with many of you this summer to learn more about you and your respective areas, academic and otherwise. Next Monday, July 15, we will welcome Rebecca Kocher, our new Vice President for Advancement & Alumni Engagement.
 
My theme for this newly started academic year is competition. We must do a better job of competing. And we must focus our attention and our resources on those areas in which we can win. More to come.
 
Below please find my latest update.
Best Regards,
Michael Frandsen, Ph.D.
President
Wittenberg University
---
New Board Member
Effective July 1, A.S. Vikki Hooper, class of 1978, officially joined our Board of Directors.Originally from Washington, D.C., Vikki, who majored in psychology at Wittenberg before earning her MBA from the Wharton School at the University of Pennsylvania, is past president of Wittenberg's Alumni Board.
---
James Madison Fellow
Congratulations to Lucas George '18, who was recently awarded a prestigious James Madison Memorial Fellowship, becoming one of only 52 teachers in the United States to be honored with this annual award and the only recipient from the state of Ohio. The fellowship grants $24,000 to individuals desiring to become outstanding teachers of the American Constitution at the secondary school level.
---
Archaeology Accolade
Already recognized nationally as a speaker for the Archaeological Institute of America (AIA), Darlene L. Brooks Hedstrom, Wray Chair in the Humanities and professor of history, can add another professional accolade to her resumé. The Times Literary Supplement (TLS) recently selected her scholarly book on Egyptian monastic archaeology for review this spring. Published in London by News UK, a subsidiary of News Corp., TLS describes itself as "the leading international weekly for literary culture."
---
CABLE Impact
Our CABLE program, a unique, high-impact professional development opportunity open to communication and business majors and minors, continues to provide a defining experience for our students as Megan Selby '20, front left in photo, discovered last semester.
---
Newest Hires
In June, we were pleased to welcome Marie Bashaw as our director of nursing, Michelle Mattson as our provost, and Andrew Steele '10 as our assistant vice president for advancement and director of campaigns.
---
HWA Update
Planning continues for the upcoming dedication of our new Health, Wellness, and Athletics (HWA) facilities during Homecoming and Reunion Weekend, October 24-27. Interior way finding signage is also set to be installed this month as construction on The Steemer, pictured right, moves into its final phases.
---
Scoop from Staff Advisory Council
As a reminder, the Staff Advisory Council (SAC) is excited to "scoop out some happiness" on July 19 in appreciation of all faculty and staff during the Staff Appreciation Day Ice Cream Social. The social will take place from 11 a.m. to 2 p.m. on Alumni Way. The event is free to all. Please wear Witt gear to show your Witt pride to all students and families attending the Summer Orientation.