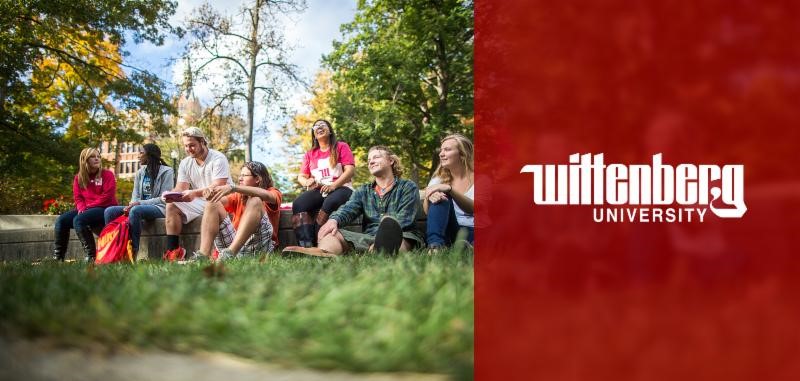 Published May 10, 2019
Wittenberg Community,
With Commencement upon us tomorrow, I want to say thank you to everyone who is working diligently to make this event a memorable and meaningful one for our graduates. Commencement is the culmination of all that we do as a community, all that we do to help our students learn, grow and change, and I look forward to celebrating with our graduates and their families on Saturday.
Thanks also go to all who helped us celebrate Dr. Mary Jo Zembar's record-setting service as our interim provost last week. She kept our academic program, and Wittenberg, moving forward in a time of many challenges and transitions. If you have not had a chance to do so, I hope you will express your gratitude personally.
Last week was the spring meeting of our Board of Directors. I will not host a post-Board forum with this week being Commencement. Instead, I will share the actions and activities in this communication.
While the Board joins with all of us in understanding the challenges ahead for us, and many schools like us, with recruitment and retention, the members left the two-day meeting feeling positive about the steps we are taking to ensure a successful future, knowing that change will be necessary.
The main plenary session focused on Advancement and efforts underway related to the forthcoming comprehensive campaign, including prospect research and communication. The Board also reviewed our proposed budget for 2019-20. They approved a preliminary budget that will be finalized at the October meeting when we know fall enrollment numbers. Those numbers are the driving force for our financial health, both recruitment and retention.
In addition, the Board approved Brandon Jones' promotion from associate professor of music to full professor; conferred emeritus status on retiring faculty members Steve Dawson, professor of health, fitness and sport and department chair, Dave Finster, professor of chemistry, Barb Kaiser, associate professor of religion, and Paul Nelson, professor of religion and department chair; elected a new Board member and Board officers; recognized departing Board members; approved recommended changes to the Faculty Manual; and took time to remember those no longer with us with special memorial resolutions being read for: Associate Professor Emeritus of Theatre and Dance James "Jimmy" Humphries; former Vice President for Academic Affairs Erno Joyce Dahl, and Professor Emeritus of Economics Robert P. Schultz.
Our collective work continues over the summer, but I wish each of us time for rest and renewal. Below please find my latest update.
Best Regards,
Michael Frandsen, Ph.D.
President
Wittenberg University
---
Commencement
Nearly 400 degree candidates will take the spotlight Saturday as they cross the stage for our 169th Commencement exercises, May 11, in beautiful Commencement Hollow. Among them will be our oldest graduate on record, Irene Bilal-Engle. The traditional Baccalaureate service will begin at 2:15 p.m. today in Weaver Chapel.
---
Academic Excellence
Congratulations to Sha'Dawn Battle, assistant professor of English, on receiving the Edith B. and Frank C. Matthies Award to further the education of selected and worthy teachers and to strengthen the faculty, and to Danny Marous, visiting assistant professor of chemistry, on earning this year's Provost's Award for Outstanding Teaching, which recognizes the highest level of teaching excellence by a visiting or adjunct faculty member at Wittenberg.
---
New Advancement VP
I was pleased to announce that Rebecca Kocher, associate vice president for alumni relations, annual giving and development operations at Bowling Green State University (BGSU), will serve as our new vice president for advancement and alumni engagement. Becky is expected to begin her new responsibilities on July 15.
---
Honoring Seniors
This week has been a time to connect and congratulate the members of the Class of 2019. In addition to a special Senior Send-Off and other events, several students have also appeared in the annual Senior Salute series on social media and on our website. Thanks to all the students who have shared their stories with us.
---
Telling Our Story
As part of our May recruitment efforts, several video snippets ran on our social media channels. Themes included how we go all in for our students, how we instill in them the desire to pass on their light, the essence of Wittenberg, power of teamwork, and classroom discovery.
---
Newest Hires
Since January, we have welcomed several new members to our community. They include: Calvin Hunter, athletics; Tonasia Jones, theatre & dance; Kendall DeWine, temp-human resources; Michele Williams, registrar, Courtney Deena, field hockey; Kim McAfee, dispatch; Michael Brooks, temp-groundskeeper; Brandon Litz, cross country/track & field; Amy Barnhart, financial aid; Deanna McCartney, international education; David Miller, graduate and professional studies; Katelyn Partlow, police; Thomas Potter, call-in police; Jennifer Roberts, graduate and professional studies; and Joseph Stahl, Upward Bound.
---
HWA Update
With the 1929 Fieldhouse now open, our Health, Wellness & Athletics Complex proved a nice venue for our recent Board of Directors' committee meetings. Positive feedback on the construction progress overall was consistent throughout the two-day meeting. A reminder that the entire facility will open during Homecoming and Reunion Weekend, Oct. 24-27.
---
Athletics Update
The 2019 spring sports season has come to a close for all Tiger teams except men's golf, which heads into the NCAA Division III Tournament ranked in the top five nationally and on a four-tournament win streak. Wittenberg won its 10th consecutive NCAC Tournament in 2019, led by medalist Cameron Willis, NCAC Player of the Year Colin Laszlo, and NCAC Coach of the Year Michael Leotta. Other highlights from the final month of the spring season include: women's golf placing second in the conference tournament, men's volleyball being runner-up in the AMCC Tournament, women's track and field placing third in the NCAC Outdoor Championships (led by NCAC Newcomer and Sprinter/Hurdler of the Year Alexis Walker), and women's water polo capping a solid inaugural campaign with a sixth-place finish in the CWPA Championships.
---
Staff Advisory Council Shout-Out
The Staff Advisory Council's April shout-out goes to the Residence Life staff, which works around the clock to ensure students live in a safe, learning-focused community. Whether providing engaging educational programs, mediating roommate conflicts, administering the housing lottery, or preparing for summer closing, the ResLife staff works tirelessly to help students have an excellent experience at Wittenberg. Thank you for your many efforts in engaging our students in a dynamic residential community.