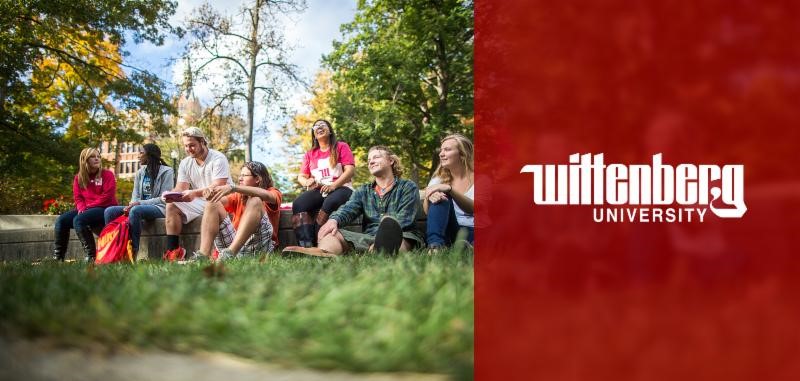 Published November 25, 2019
Wittenberg Community,
With Thanksgiving this Thursday, I want to take a moment to thank each of you for the role you play in supporting student success and our University overall. Helping students discover their passion is a goal we all share, and making that happen requires everyone's gifts and talents.
I had the privilege of witnessing one example of what I mean when I met up with our Communication and Business Leaders Experience (CABLE) students in New York City recently. The group was there to present to JP Morgan Chase and Google, and each member of the team represented Wittenberg extremely well. Not only did they answer questions asked of them with confidence, but they also reflected the integrated learning that defines a Wittenberg education. Together, they showed in action how we teach students to think, to problem-solve, and to lead.
Getting to this point was not the result of one program, one experience, or one class, however. It was the culmination of a number of small and large steps in a journey that began from the day the students applied to Wittenberg. From answering questions and eventually welcoming them to campus, to managing their transition to college life, mapping out their classes, supporting the ways in which they are involved on campus, and honing in on what touches their hearts, we have continued to partner with them. We have also created experiential learning opportunities along the way, of which this NYC trip was but one.
These types of learning experiences can be life-changing for students, and they will continue to be a focus for us in the months and years ahead -- just as our efforts as a community will continue to make a difference in students' lives every day.
Thank you again for all you do. Sharon and I wish you a wonderful Thanksgiving holiday. Below please find my latest update.
Best Regards,
Michael Frandsen, Ph.D.
President
Wittenberg University
---
Congratulations
I want to congratulate Bob Davis, professor of English, on his retirement following 27 years of service to Wittenberg; Mike Mattison, associate professor of English and director of both the Writing Center and Oral Communication Center, on being named Associate Provost for Undergraduate Curricular Development and Academic Support Services; and Ed Hasecke, professor of political science, for serving as our new interim director of the Susan Hirt Hagen Center for Civic and Urban Engagement.
---
Lessons & Carols
The Wittenberg Series continues Dec. 6 with the Lessons & Carols for Advent and Christmas in Weaver Chapel. The event offers a time of music and reflection as the Advent season unfolds, and I encourage all those who are able to attend this event at 7:30 p.m. with pre-service music starting at 7 p.m. Sharon and I will also be hosting a post-event gathering at our home after the service concludes.
---
Student Success
I want to give a shout-out to education major Luke Campbell '20 from Trenton, Ohio, whose effort to raise awareness and funds for children with disabilities to pursue sports is making headlines. Luke was recently featured in the Springfield News-Sun and on our website for his Overcome Disability fundraiser and personal life story.
---
Passing of Light
The latest compilation of brief stories highlighting alumni, faculty, and staff success appeared on the website last week and was posted on our main social media channels. To share stories in this new platform, please contact University Communications. Congrats to all those featured in the November edition.
---
Sports Update
The transition from fall sports season to winter at Wittenberg is complete, but not before the Tiger women's volleyball team made its annual appearance in the NCAA Division III Tournament. After winning the 2019 NCAC regular season title, Wittenberg was selected to participate in the national competition for the 23rd straight year. The Tiger football team also claimed a share of the NCAC title after finishing with a 7-2 league record. The title was Wittenberg's fourth in a row and the program's 15th in 24 seasons under Head Coach Joe Fincham. Highlighting the start of the winter sports season, the Tiger men's basketball team is ranked fifth nationally and off to a 2-0 start, while the Tiger women's basketball team kicked things off with a pair of wins to capture the PSU-Behrend Tournament title.
---
Staff Advisory Council
The Staff Advisory Council's November shout-out goes to the Honors Program located in the newly renovated Matthies House. Molly Wood, professor of history and Robert Sammis Sr. Director of the University Honors Program, and Beth Hallauer, administrative assistant for math/computer science and the Honors Program (pictured), have been partnering with the Office of Admission to welcome dozens of prospective students for special visits tailored to their specific interests. Last year, those visits helped to bring a strong group of great minds to campus. Thank you, Molly and Beth, for showing these students what life at Wittenberg would look like, and building relationships that are so important as they navigate their journey at Wittenberg.