September 20, 2021
Start Time: 7:00 pm
Location:
Shouvlin Center, Room 105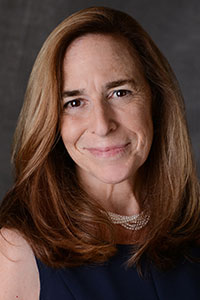 Overview: Cathi Fallon, Certified Etiquette Expert with the Etiquette Institute of Ohio, is visiting Wittenberg to show us how to represent our best selves when networking with potential employers.
"A majority of executives break out into a sweat when they think about meeting and making conversation with new acquaintances. Companies are looking for persons who can network effectively and adapt to a variety of social and business situations. Learn the art of networking and gain the self-confidence to work a room with ease."

Using high-top tables, mocktails, and hors d'oeuvres as the backdrop, Cathi creates an actual networking event where students will learn and practice interaction and engagement skills/techniques that help make a great first impression!
Attire: Dressy Casual. Blazers are suggested.
Other Important Information: Bring a stack of calling cards (business cards) with your contact information and a pen.
Registration: registration is limited to no more than 75 students
Contact Person:
careers@wittenberg.edu
Sponsoring Department:
Career Services