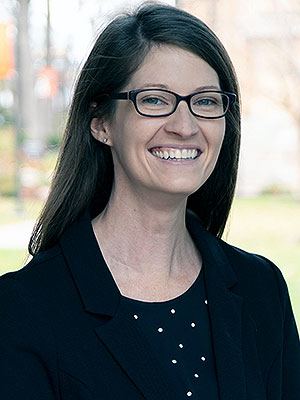 Executive Director for Career Engagement & Professional Development
houseconradb@wittenberg.edu
Education:
Ph.D. Bowling Green State University (2022)
M.Ed. Kent State University (2012)
G.C. Kent State University (2012)
B.A. Baldwin-Wallace College (2010)
Professional Bio:
Brittany has worked in higher education at institutions in Ohio, Indiana, and South Carolina. She has experience working in multiple functional areas including leadership development, student involvement, residence life, and diversity and belonging. Brittany has also spent some time in the area of academic affairs. These experiences enable Brittany to utilize a holistic approach and collaborate well with internal and external partners. Throughout her career, Brittany has helped college students, professionals, and high school students through leadership and professional development programs, resume and cover letter reviews, graduate school applications, and many other vocational activities.
At Wittenberg, Brittany is the Executive Director for Career Engagement and Professional Development. In this role, she leads the strategic work of improving and expanding career, professional development, and leadership development opportunities for students along with managing the various programs and staff in the department. Brittany collaborates with internal and external partners to develop internships, jobs, mentoring, shadowing, and other opportunities for students.
Q&A With Brittany:
Q: Why are you passionate about assisting students in preparing for their professional life after graduation?
A: I really enjoy preparing students to live their best life after Wittenberg. However, I want to strive to help them be prepared not only for their first job or graduate school, but to live a happy, fulfilling life. I am passionate about helping students determine what their best life looks like for them and then working with them to achieve their goals. In general, helping students is something through which I find great joy and reward.
Q: Can you share a story about a funny or embarrassing experience you had in the hiring process?
A: During my graduate school search process, a potential graduate assistantship employer pointed out to me in an interview that I had the wrong company listed on my materials. This experience was embarrassing, and it taught me to pay better attention to detail- and to save individual copies of each document!
Q: What's a fun fact about yourself that others might not be aware of?
A: I enjoy hiking and love coffee.