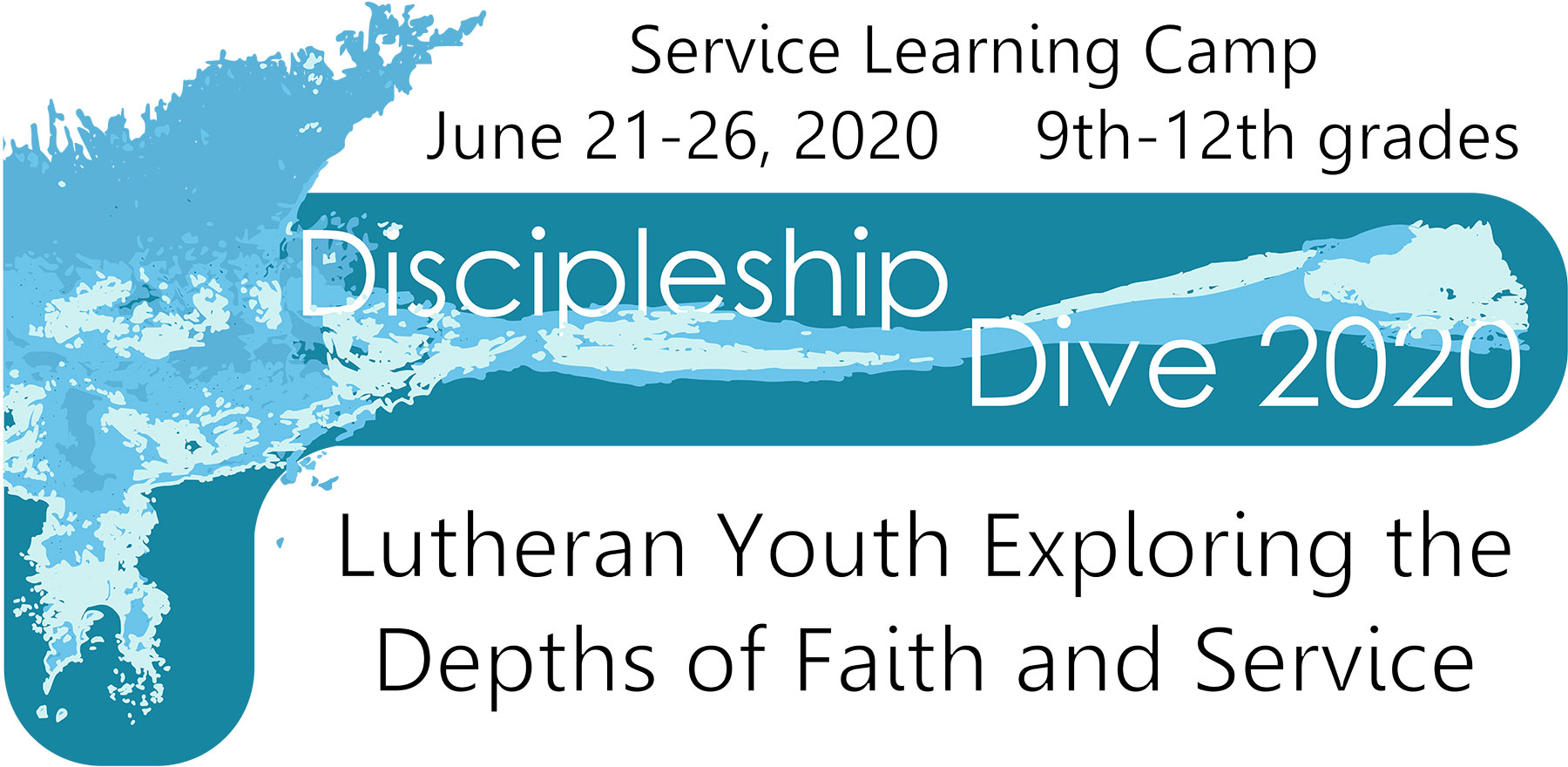 Invitation to Students   Basic FAQ Sheet   "Dive Luther" Poster
Come on your own or as part of a group!
The Discipleship Dive is an opportunity for groups of high school youth to work side-by-side with community leaders in service and advocacy. While serving at sites in Springfield, OH, youth will learn real-world advocacy through their chosen Deeper Dive leadership tracks. Deeper Dives fall into four mission areas that youth will choose to focus on during their time at Discipleship Dive:
Arts (performing arts, visual arts, architecture, curation/galleries, education) – Ensuring that everyone in the community has the opportunity to connect to God our creator by expressing and enjoying their own and each other's creativity.
Story and Media (social media, journalism, history/heritage, archeology) – Ensuring that everyone's story is being told—that the voiceless be given a voice—so that the story of the community is true to all of God's people.
Environment and Sustainability (conservation, parks, animal rescue, biodiversity, recycling) – Ensuring that everyone has access to creation's gifts of peace and renewal while also ensuring that creation is not only cared for but also treasured.
Wellness and Play (sports, healthcare, outdoor recreation, fitness) – Ensuring that everyone—from community children to elders—has opportunity to live out fully the life that God has given them including through exercise and play.
(The youths' leadership track will be chosen later on at the time of registration.)
The Discipleship Dive experience culminates in an Advocate Assembly at which youth will share what they have learned and appeal to real financial donors for support in advancing their mission area in Springfield and in their own communities.
The cost to attend the Discipleship Dive is $285 per person.

Group reservations are open now! Spots are limited.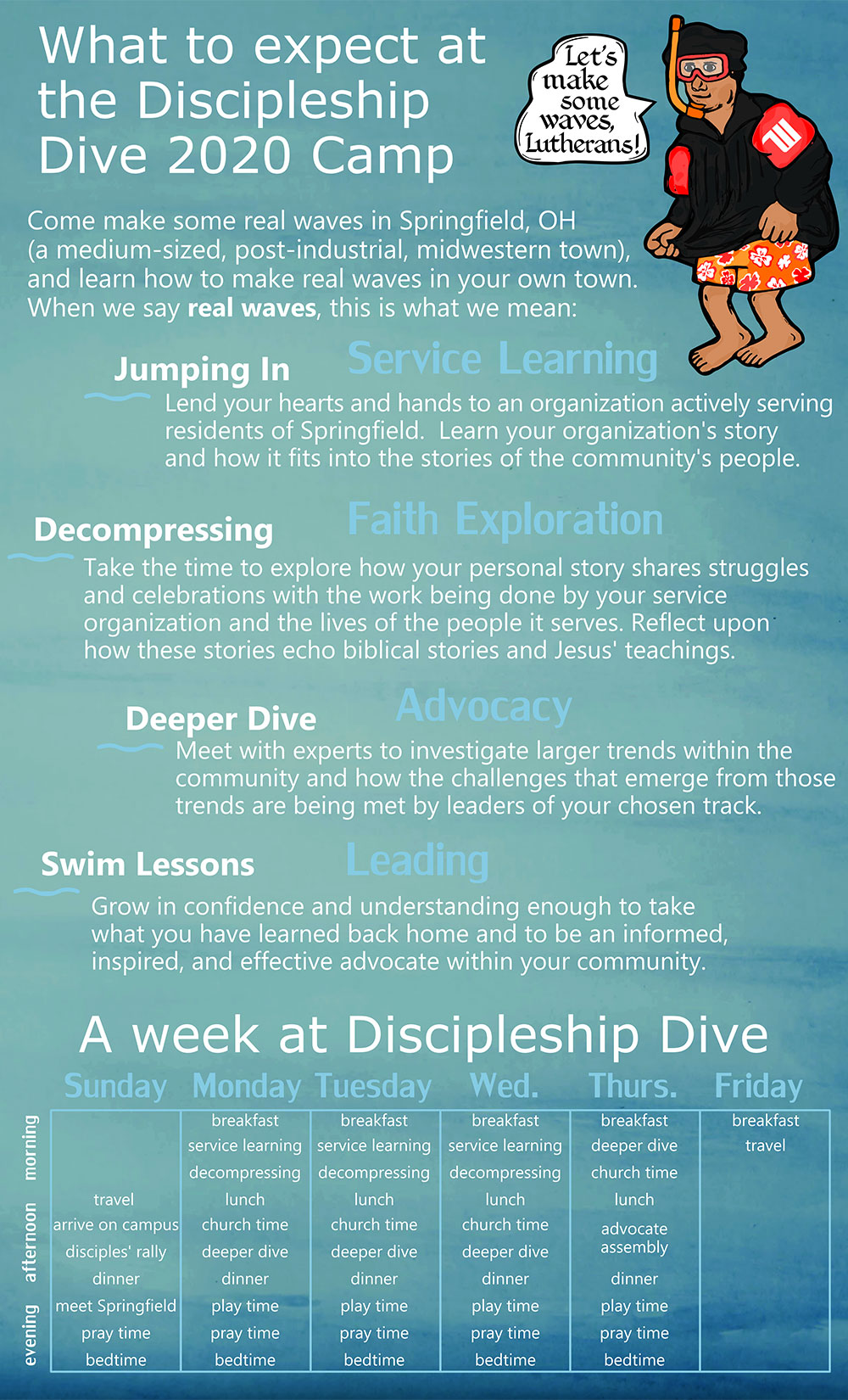 On top of all the incredible learning and serving that will take place at Discipleship Dive is the fun of staying at a college campus. Youth will have time and opportunity for kayaking, group games, billiards, arcade, and board games, an arts festival, pool time, and sports. On top of all this are the culminating experiences of interactive worship.
If your youth are interested in justice and advocacy, then this is the event to turn their interest into inspired and informed mission.